Things You'll Need
Basic Recipe:

1 1/2 cups bagged shredded sharp cheddar cheese

Food processor

1/2 cup mayonnaise

4 oz. jar pimentos

Kosher salt

Pepper

White Cheddar Recipe:

10 oz. sharp white cheddar block

Box grater

Food processor

1/4 cup mayonnaise

One garlic clove

1/2 cup pimentos

1 tbsp. pimento juice

Salt

Pepper

Hot sauce (optional)

Spicy Recipe:

1/2 lb. block Colby cheese

1/2 lb. pepper jack cheese

Box grater

1/2 medium red onion

Three cloves garlic

Large bowl

4 oz. jar pimentos

1 cup mayonaise

1 tbsp. pimento juice

1 tsp. hot smoked paprika

1/2 tsp. ground celery seed

Salt

Pepper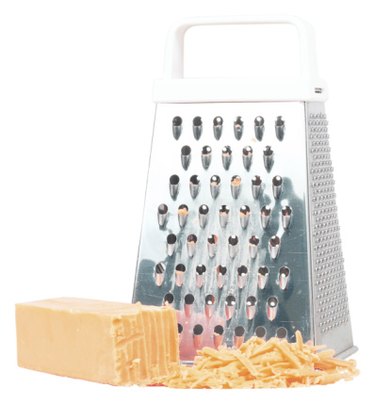 Whether you call it pimento cheese, menta cheese or "PC," pimento cheese is a Southern delicacy. Pimento cheese made its debut in 1909 in "The Up-to-Date Sandwich Book" as a spread for sandwiches. A mixture of cheese, pimentos and mayonnaise, pimento cheese is simple enough to make that even the culinarily challenged can do it. Knowing a few authentic pimento cheese recipes will help you choose the right one for your next sandwich, cracker spread or even just to enjoy with a spoon.
Basic Recipe
Step 1
Place 1 1/2 cups bagged shredded sharp cheddar cheese in the food processor.
Step 2
Add 1/2 cup mayonnaise and one 4 oz. jar of drained pimentos to the food processor bowl.
Step 3
Mix the ingredients in the food processor using the pulse button. Taste the mixture and add kosher salt and pepper to taste.
White Cheddar
Step 1
Grate 10 oz. sharp white cheddar cheese using a box grater. Transfer the cheese to the bowl of a food processor.
Step 2
Add 1/4 cup mayonnaise, 1 chopped garlic clove and 1/2 cup chopped pimentos, including 1 tbsp. of the pimento juice from the jar. Sprinkle with salt and pepper to taste. If desired, add a few drops of hot sauce, to taste.
Step 3
Pulse the mixture until it becomes smoother, with just a few lumps, similar to cottage cheese.
Spicy
Step 1
Shred 1/2 lb. block Colby cheese and 1/2 lb. pepper jack cheese using a box grater.
Step 2
Dice 1/2 of a medium red onion. Mince three cloves garlic.
Step 3
Place the cheese, onion and garlic in a large bowl. Mix in a 4 oz. jar of diced pimentos, drained, 1 tbsp. pimento juice and 1 cup mayonnaise. Stir to combine.
Step 4
Stir in 1 tsp. hot smoked paprika and 1/2 tsp. ground celery seed. Season with salt and pepper to taste.
Tip
Spread the pimento cheese on two slices of bread to make a sandwich. You can grill the sandwich to make a grilled pimento cheese. Other options are to serve it on crackers or on a piece of celery or any other vegetable. Store the pimento cheese in an airtight plastic storage container for up to a week.