Things You'll Need
2 tbsp. butter

Medium nonstick saucepan

2 tbsp. corn starch

3/4 cups sour cream

1 cup of shredded sharp cheddar

1 cup of shredded Monterey jack cheese

1 cup canned green chilies

2 tbsp. chopped, fresh cilantro

1 cup salsa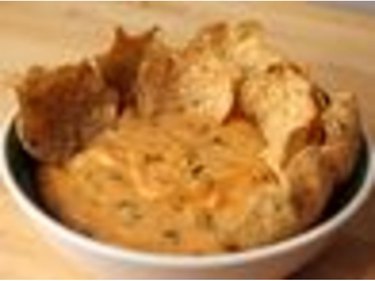 Queso dip is a classic party appetizer when served alongside tortilla chips. While you could just open a jar of store-bought cheese dip and microwave it, making your own from scratch will allow you to customize the flavor. Queso dip typically features a Mexican twist, such as the addition of hot peppers or salsa. Serve the cheese dip warm for the best flavor and a creamy texture. If you want to keep the dip warm over a long period of time, place it in a fondue pot and allow party guests to spoon some onto their plates.
Step 1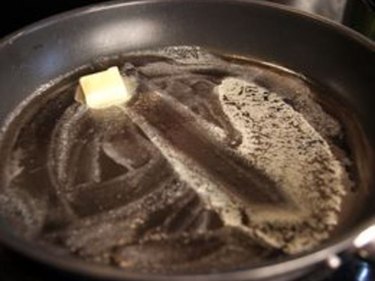 Melt 2 tbsp. of butter in a nonstick saucepan over medium heat.
Step 2
Stir in 2 tbsp. of corn starch to create a paste. Next, incorporate 3/4 cup of sour cream into the mixture by blending well with a spoon.
Step 3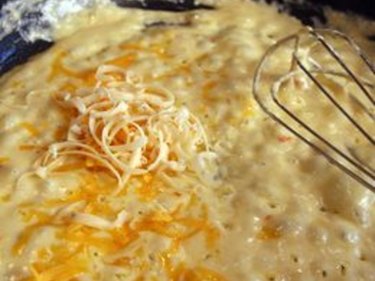 Pour 1 cup each of shredded sharp cheddar and shredded Monterey jack cheese into the pan. Reduce the heat to low and stir the mixture until the cheese melts.
Step 4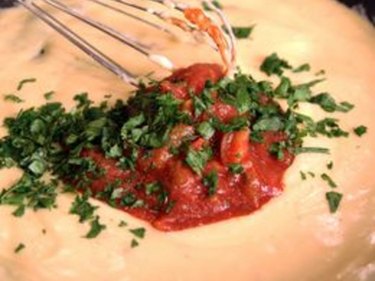 Add 1 cup of canned green chilies, 2 tbsp. of chopped, fresh cilantro and 1 cup of mild, medium or hot tomato salsa, depending on your preference.
Step 5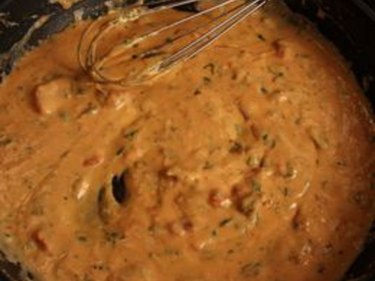 Stir all of the ingredients together until the cheese dip is smooth and creamy. Serve warm with tortilla chips.