Do you need to prepare a meal for a large group of people? What better way then to do it with this simple, tangy potato salad recipe. Within an hour, you will have whipped up a timely favorite that all of your guest will enjoy!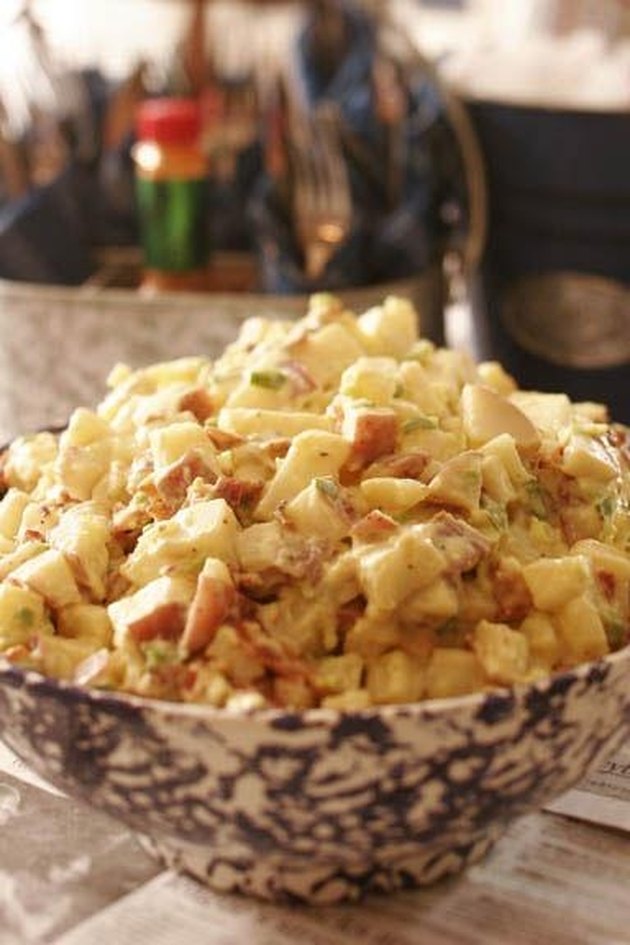 Things You'll Need
32 cups cubed, peeled cooked potatoes (about 45 medium potatoes)

30 bacon strips, cooked and crumbled

1 dozen hard-cooked eggs, chopped

4 cartons (8 oz. each) French onion dip

2 cups dill pickle relish

2 tsp. salt

2 tsp. pepper

Leaf lettuce, optional
Step 1
Combine the potatoes, bacon and eggs in a large bowl.
Step 2
Combine the dip, relish, salt and pepper in a small bowl.
Step 3
Mix the small bowl of sauce into the large bowl of potatoes, bacon and eggs.
Step 4
Cover and refrigerate for at least 2 hours.
Step 5
Serve in a lettuce-lined bowl, if desired.