Things You'll Need
2 strands of plastic lace in different colors, 8 feet long

Metal clasp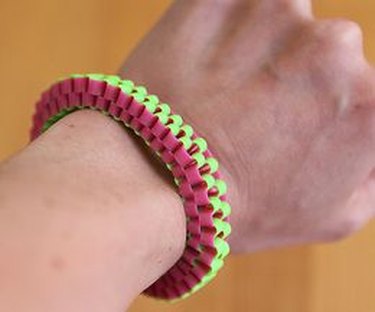 Lanyard bracelets, like you made at summer camp as a kid, are popping up in all sorts of stores and boutiques these days. But why buy one when you can easily make it? The classic box stitch can be a little tricky at first, but once you get the hang of it you can make several bracelets in under an hour.
Step 1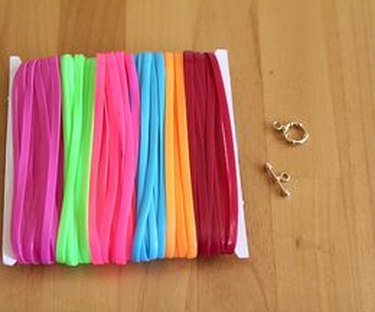 All you need for this project is plastic lace and a metal clasp, both of which can be found in the jewelry section of your local craft store.
Step 2
Cut two equal pieces of plastic lace, about 8 feet long to ensure that you don't run out of material. Slide your clasp up to the middle of one of the plastic strands, and lay it perpendicular over the other one.
Step 3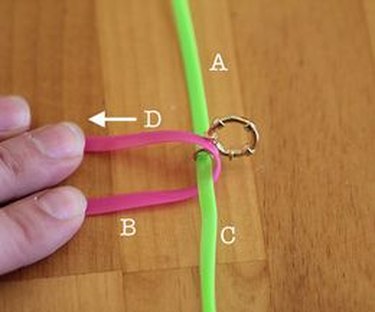 Take strand D and fold it over the others to the left.
Step 4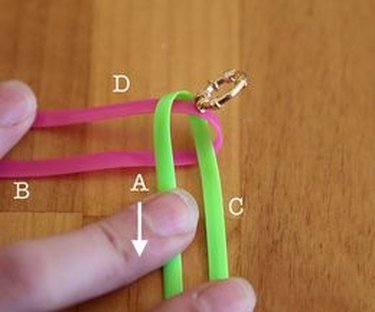 Tack strand A and fold it down over the others.
Step 5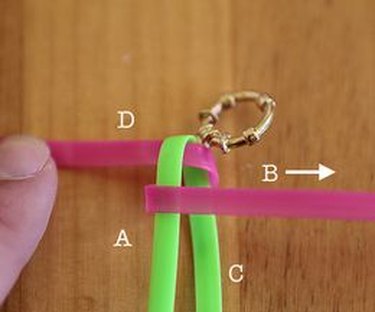 Take strand B and fold it over the others to the right.
Step 6
Take strand C and fold it up over strand B.
Step 7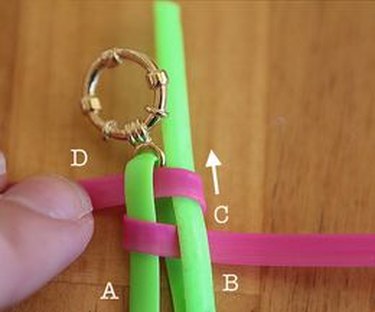 Thread strand C under the loop formed by strand D.
Step 8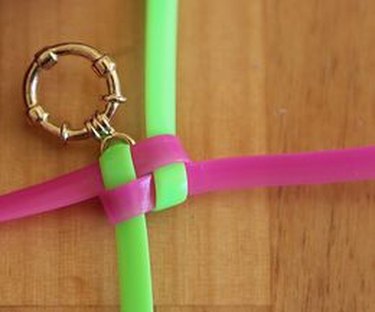 Pull all four strands to tighten.
Step 9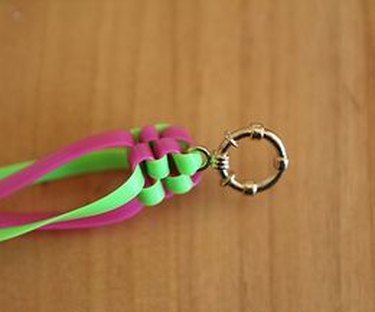 Repeat the process over and over to form a long box chain.
Step 10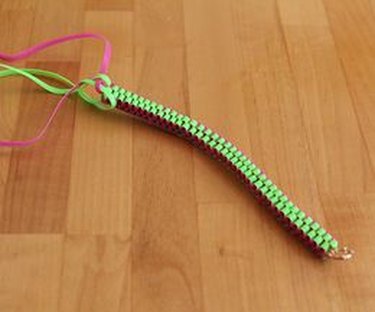 Check the length of the bracelet to ensure it fits around your wrist. Mine is 8 inches long and fits a small woman's wrist.
Step 11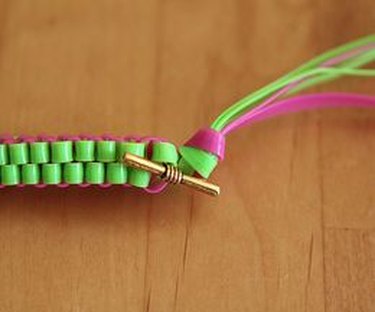 Slip the other end of the clasp over one of the laces. Then tie all four laces into a simple knot.
Step 12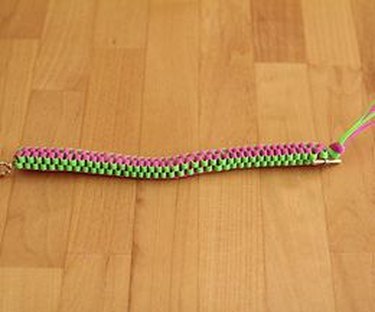 Trim the plastic laces to about an inch long.
Step 13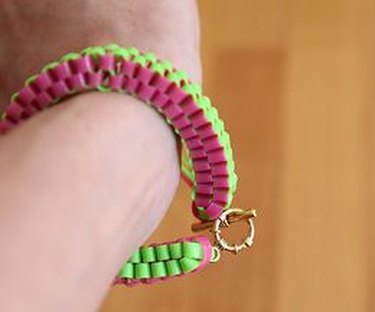 Wrap the bracelet around your wrist, secure with the clasp, and you're ready to go!