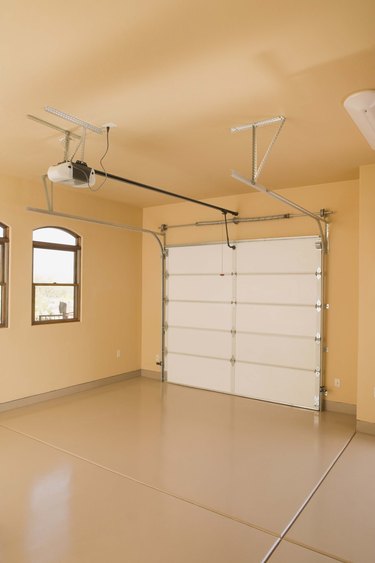 Craftsman garage openers restrict entry to your property via a wireless keypad mounted to the outside of the house. Members of your family and visitors must enter a four-digit code to activate the opener and enter your property. People often change the entry code if it has been forgotten or found out by someone outside the family. Without the entry, code the remote and indoor control panel are the only way of operating the opener.
Reset a Known Code
Step 1
Open the garage door from the inside and stand in front of the wireless outdoor control panel.
Step 2
Enter the existing four-digit code and hold "#."
Step 3
Release "#" when the opener lights blink twice or, if no lights are fitted, you hear two clicks from the motor head.
Step 4
Enter a new four-digit code and press "Enter." The new code works immediately.
Reset a Forgotten Code
Step 1
Stand on a stepladder and find the "Learn" button on the opener motor head.
Step 2
Press "Learn." The light above glows for 30 seconds.
Step 3
Enter a new code into the wireless outdoor panel and hold "Enter."
Step 4
Release "Enter" when the indoor lights flash twice or you hear clicks from the motor head. The new code is ready.