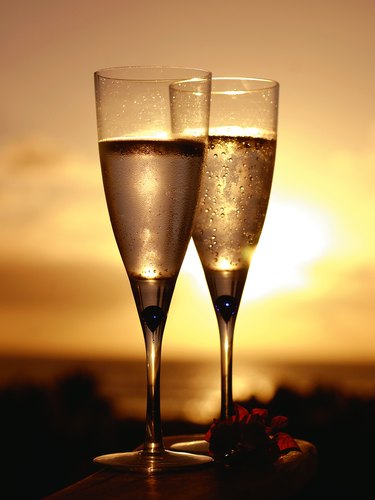 When your significant other's birthday is approaching, you might feel like doing something a bit more special than simply purchasing a gift. Instead, put some thought into the event and plan a romantic day or outing that you know she would love. Surprising your partner with a romantic birthday celebration will show her how much you care and that you are willing to go the extra mile to make her happy and feel special.
Step 1
Set aside the entire day for the birthday. Take off of work for the day and see to it that she takes off as well. Don't check your e-mail or take work phone calls all day long. Make sure that she knows that you are happy to be spending the entire day with her and that you aren't thinking about anything else.
Step 2
Begin the day by making her breakfast in bed, or taking her to her favorite breakfast or brunch spot. Keep the rest of the day a surprise for the time being.
Step 3
Think about her and plan an outing for the day that you know she would love. This needs to be personalized for her likes and for your relationship. For example, take her for a picnic in the park where you met or to the movie theater where you had your first date. Go hiking in the area where you first told her you love her. Choose an activity that goes hand-in-hand with something special between the two of you.
Step 4
Make her favorite dinner in the evening. If you cannot cook, hire a private chef to come to your home and cook the dinner, or take her to her favorite local restaurant. Make sure that you choose a quiet, romantic place, rather than somewhere casual and noisy.
Step 5
Give her a special gift. A piece of jewelry that you know she would love is always a good option. Alternatively, give her a card that tells her how you feel and details a vacation you have planned for the two of you to a destination to which she has always wanted to go.
Tip
Of course, if your significant other is a man, the aforementioned can be adapted for his special day. Whatever your budget, even if it is only an abundance of time, something can be done to make it a special day.