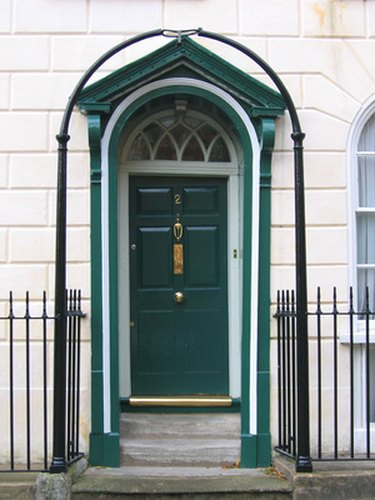 Access control refers to a system used to grant access to resources or areas in a facility or system. An electric strike is a type of electrical access control system.
Doors
Electric strike devices are specifically used for door applications. The electric strike device replaces the fixed strike faceplate, or metal plate that attaches to a door jamb and includes holes used by the door bolt. Electric strikes possess a ramped surface, enabling the door to close and latch via the locking latch. The electric strike's surface pivots away from the direction of the latch upon receiving the proper signal, which enables the door to be opened from the outside without the need to operate the door knob.
Fail-Secure
Fail-secure, also referred to as non-fail safe or fail-locked, is a type of electric strike which opens a door after receiving an electric current. Fail-secure electric strikes can be powered via DC (direct current), a type of low-voltage current that flows in one direction, or via AC (alternating current), a higher voltage current that can switch directions. AC-powered fail-secure electric strikes "buzz" during the door-opening operation. DC-powered fail-secure electric strikes units provide silent operation.
Fail-Safe
Fail-safe electric strikes lock when electricity is applied to the strike. Fail-safe electric strikes only operate via DC power.