Officially, ricotta impastata doesn't exist; that is, it's not a recognized style of ricotta cheese, according to the Denominazione di Origine Controllata, or DOC, the watchmen of authentic Italian food products in Italy. But if you pick up some cannoli from Ferrara's in Manhattan, Artuso's Pastry Shop in the Bronx or Termini Brothers Bakery in Philly, you'll know that ricotta impastata is a heavenly reality.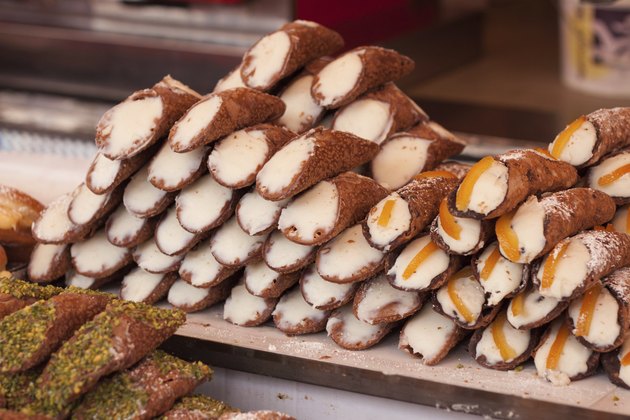 Origins
Impastata ricotta, which roughly translates as "mixed ricotta" or "ricotta turned into a paste," is analogous to a form of ricotta made in Italy that some bakers use to fill cannoli. In the early- to mid-20th century, several Italian cheese-makers outside of New York City started producing impastata ricotta to meet the demands of NYC bakeries who wanted ricotta in the "old style," and word of the velvety, butter-like cheese spread. Ricotta is made impastata after production, not during, so you can make your own at home.
DIY Impastata
Line a fine-mesh sieve or wire strainer with a couple layers of cheesecloth and place it over a mixing bowl; let the ricotta drain overnight. Empty the whey and clean the mixing bowl; then press the dried ricotta through the sieve using a rubber spatula. Stir the ricotta impastata before using.