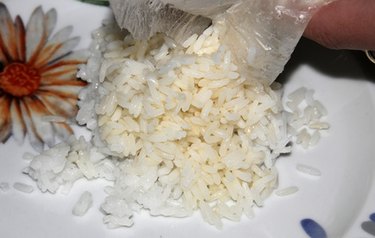 Rice is a staple in many ethnic and American dishes. It comes in many colors, shapes and sizes, each of which are preferred for different dishes. Jasmine rice is a popular recipe ingredient but is not readily available in some areas of the country.
Description
Jasmine rice comes from Thailand. It is a long-grain variety and is available in brown or white forms. It has a mild floral scent when it is cooked.
Basmati
Basmati rice is a good substitute. Its grain is a bit longer. It requires a little more time to cook and it is less sticky than the Jasmine type. Basmati rice is more expensive than Jasmine rice.
Alternatives
Another popular substitute is popcorn rice, also called American basmati. It is a cross between basmati and American long-grain rice. You can substitute plain American long-grain rice if the other varieties are unavailable.