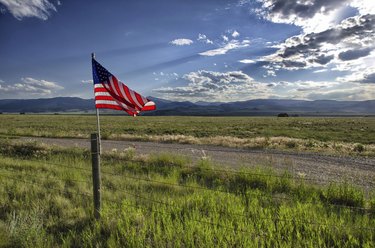 When you're a child, Labor Day is an opportunity to spend one last carefree day of summer before returning to school. As an adult, you're happy to have a long weekend with your family. In both cases, however, you might not give much consideration to why you're home on the day in question. This important holiday's roots date back to the late 1800s.
A Celebration of Labor
Labor Day, celebrated on the first Monday of each September, recognizes the American labor movement and the social and economic victories of the nation's workforce. The first Labor Day parade, a gathering of more than 10,000 workers, took place in 1882 in New York City. By 1894, more than 20 states had recognized the day as an official holiday. The official founder of Labor Day is debatable. Experts question whether Peter McGuire, a co-founder of the American Federation of Labor, or machinist Matthew Maguire, first developed the idea for the holiday.