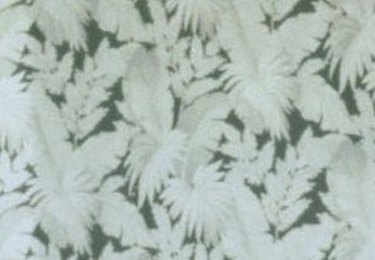 Victorian interior design is so named for the time period in which it became popular, which was during the reign of England's Queen Victoria. Victoria reigned from 1837 to 1901. Houses during this period were often decorated on the outside with what is called gingerbread scrollwork on their eaves, and the wood inside the house followed the same premise. Ornate decoration was in. Plain was out.
Furniture
Furniture of the Victorian era was large in scale and ornamentation was seen in carved scrolls, leaves flowers and grapes. Woods were oak, mahogany, rosewood and black walnut.
Walls
Walls in Victorian homes were made of plaster, and were typically covered with wallpaper. Wallpaper designs of the day featured large patterns of flowers, birds or feathers.
Floors
Floors in Victorian homes were made of hardwood and were covered with Oriental rugs or large pattern area rugs.
Textiles
Fabrics were typically velvet, brocades, damask, velour and mohair. Pillows and upholstered furniture were often trimmed with braid and tassels.
Colors
Colors ranged from rich jewel tones to dark somber colors, including deep reds, blues, browns, greens and black.
Accents
Victorian rooms usually contained potted ferns or palms, ornate silver photograh frames and decorative items made of ivory, tortoiseshell or glass.