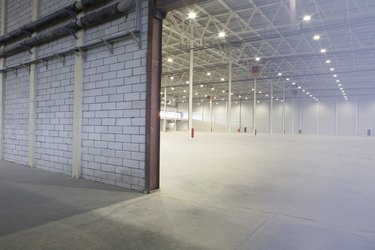 In the realm of indoor or outdoor flooring, stained concrete and ceramic tile share key advantages over wood flooring, carpet and other flooring options. Both stained concrete and ceramic tile are easy to clean and resist fading to remain an attractive surface for most rooms. The key difference between the two, besides the obvious aesthetic value, is price, with stained concrete being, in most cases, the less expensive option.
Cost of Stained Concrete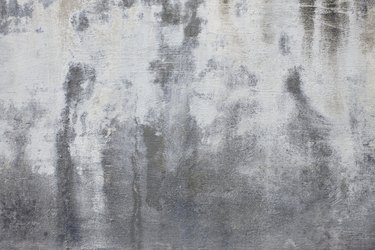 The cost of staining concrete varies by region and market, but a reasonable base price would be between $2 and $4 per square foot as of February 2010. The price increases with more intricate designs, patterns and colors. The larger the square-foot area, the lower the price per square foot with most contractors. However, the price for staining concrete would be less than ceramic tile, carpet or hardwood floors because the cost of the staining chemicals is less than those other products.
Benefits of Stained Concrete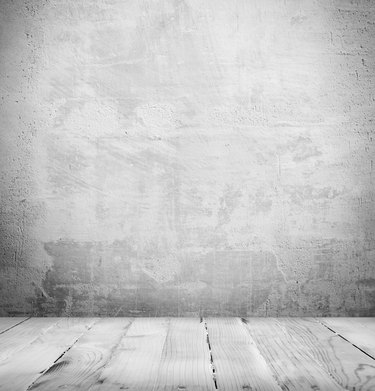 Beyond its lower cost, stained concrete can provide a rich and elegant surface that is also easy to clean and, therefore, more durable. A stained concrete floor can be cleaned by simply sweeping it or perhaps by using a little water. Where carpet shows age with a few spills and tracked mud, it's impossible to tell how old a stained floor might be. Additionally, a stained concrete floor won't fade, flake or peel like other surfaces like vinyl flooring.
Cost of Ceramic Tile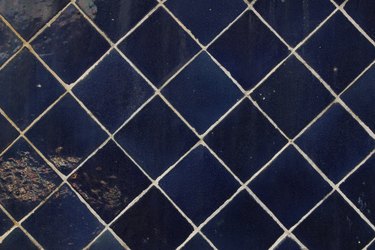 Ceramic tile is a little more expensive than stained concrete because there is the cost of the material, the tiles, along with the cost of installation. The price range for the tiles is as varied as the types of tiles. Depending on the size, weight and material used, tiles can be expected to cost between 75 cents and $14 per square foot as of February 2010. The cost of installation, again depending on region and market, typically ranges from $2 to $6 per square foot.
Benefits of Ceramic Tile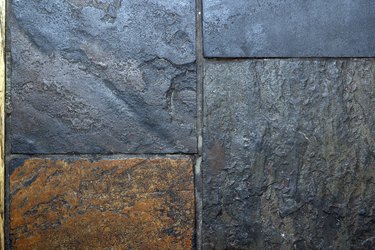 The benefits of ceramic tile are similar to those of stained concrete as it is relatively easy to clean by sweeping or with water. Ceramic tiles don't fade or peel, so they maintain a new look for much longer than other types of flooring. Also, choosing different colors and sizes of tile offers the ability to create a unique design for a room or patio. And slip resistance is part of the glazing process, which might make a ceramic tile floor a slightly safer surface, albeit at a higher cost than stained concrete.
Which is Better?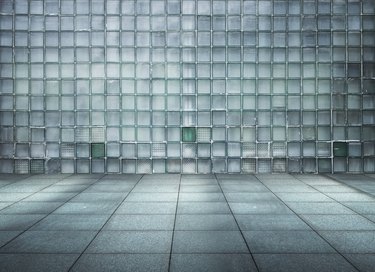 Stained concrete and ceramic tile flooring are very similar and the differences are mostly a matter of personal preference. However, concrete staining is less expensive while maintaining most of the advantages of ceramic tile. There is the danger of minor cracking of concrete, but that doesn't necessarily create an ugly blemish and might simply add to the character of the floor. With ceramic tile, there is the danger of tiles breaking and needing to be replaced, which adds to the overall cost of that surface.