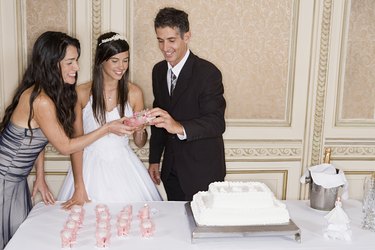 Hispanic communities practice the tradition of the quinceanera for girls who turn 15. It marks the crossover from being a child to becoming a woman, and it is celebrated with a birthday party that is somewhat ceremonial. After the ceremony, a reception follows with a dinner offered to guests. The type of dinner may vary according to the girl's preferences, but a few traditional foods are typically present.
Cake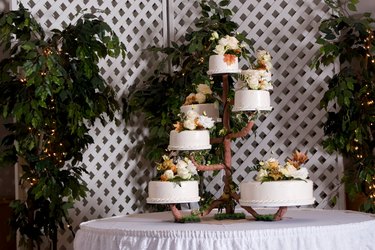 Quinceanera cakes, baked by family members or a bakery, add to the festive atmosphere of the celebration. Fancier cakes resemble traditional wedding cakes with elaborate decoration and tiers. One kind of detailed cake features layers connected by stairways. The stairways hold dolls representing the girl's court, with the doll on top of the cake representing her. Sheet cakes and layer cakes are also highly popular. Frosting and decorations cover the cake in the color of the celebration's theme or the preference of the honored girl.
Picadillo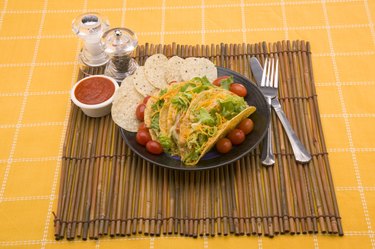 Picadillo is a mixture of ground beef, tomatoes, olives, chillies, garlic and other ingredients that is cooked together. Picadillo is a main component of tacos, burritos and other frequent quinceanera foods. Picadillo may also rice dishes or even ordinary tortillas.
Mole
Mole sauce contains many ingredients and has many variations, but chocolate is usually included. Mole is frequently present at quinceaneras and other celebrations because of its reputation as a celebratory food. Commonly eaten with chicken, mole sauce adds flavor to many other dishes as well.
Arroz Con Leche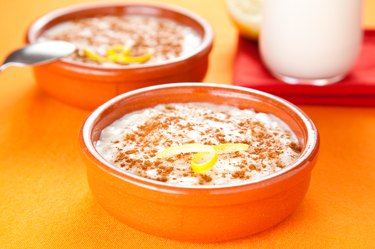 Arroz con leche, or rice with milk, is a rich creamy rice pudding with cinnamon, sugar, rice and milk and sometimes grated citrus peelings. Another version called arroz con dulce, or candied coconut rice, is made with coconut milk, cloves, ginger and nutmeg. The inexpensive arroz con leche dessert works especially well when following a budget for the quinceanera.
Pan de Polvo
Pan de polvo is a type of shortbread cookies made with anise and cinnamon. This cookie is a favorite traditional dessert food for Quinceaneras and Christmas celebrations. Almonds add extra flavor and dusting the cookies with powdered or colored sugar is highly popular.
Other Foods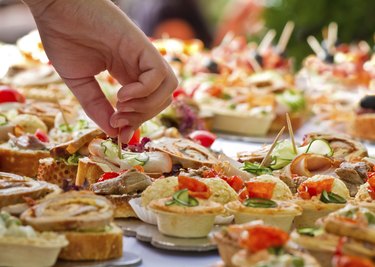 Quinceaneras often offer finger foods such as cubed cheeses or mini sandwiches. However, the girl may choose a more elegant celebration of assorted main meat dishes, vegetables and breads of her choice. Food choices depend on personal preferences, budgets and the theme of the quinceanera.