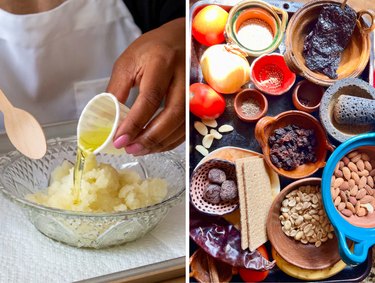 Eager to stretch your crafty, creative muscles ‌and‌ enjoy a dose of local culture during your next getaway? Enter: Airbnb Experiences, a branch of Airbnb that allows visitors to book unique, informative, out-of-the-box classes and outings arranged by local guides. While Airbnb is known for vacation rentals, Airbnb Experiences opens a new range of possibilities for travelers—particularly those who want to move beyond tourist traps and overcrowded attractions.
Of course, we're all about embracing unique crafting, DIY, food and gardening opportunities during vacations, but navigating the Airbnb Experiences page can feel overwhelming. To make things easier, we've rounded up 10 of the best Airbnb Experiences for creative types, crafters, gardeners and foodies across 10 major U.S. cities.
Remember, these aren't Airbnb's online experiences that grew in popularity during the pandemic—they're live, in-person events complete with hands-on learning and loads of fun. Whether you're seeking a master class in origami folding or booking a cooking class with a small group of friends, you'll find a real-time adventure to elevate your next trip.
1. Los Angeles: Beginner Jewelry-Making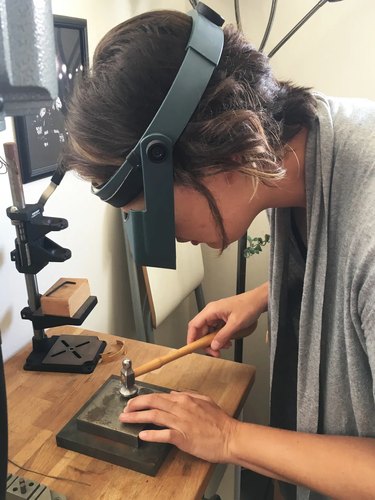 There's no shortage of entertainment to be found throughout L.A., but this beginner-friendly jewelry-making class with local host Bianca (and her chihuahua, Dinky!) will introduce you to a brand-new skill. You'll visit Bianca's home studio and learn the basics of working with tools and equipment to measure, cut and mold two or three sterling silver stacking rings. Home studio classes are limited to two people, so you'll have plenty of one-on-one attention as you work.
2. New York: Graffiti Workshop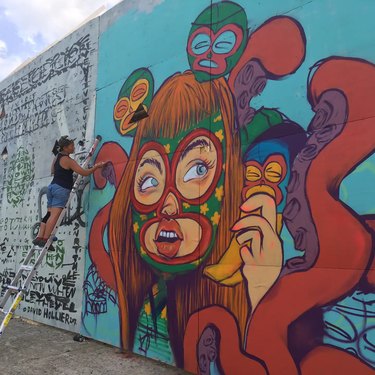 Make the most of your time in the Big Apple with a graffiti workshop arranged by Gabe of Graff Tours, an organization that seeks to educate artists and curious visitors about the misunderstood history of graffiti. During your hour-long experience, you'll learn about aerosol art, dive into the medium's past and mingle with an NYC graffiti artist—all within a beginner-friendly Brooklyn art studio space.
3. Denver: Bob Ross–Style Painting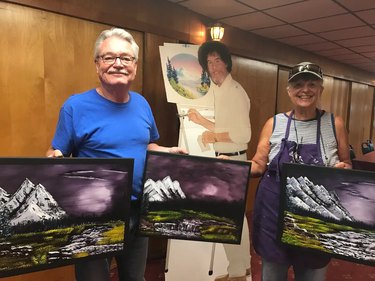 Ready to paint a few happy trees and happy clouds? During your Denver Airbnb Experience with local artist Hope (who just happens to be friends with Bob Ross's son!), you can take a break from hiking the surrounding mountain trails and instead learn how to paint those beautiful landscapes. Hope will share oil paint techniques and guide you through creating a 9 x 12-in piece on canvas. You'll leave with new skills and a work of art to display proudly in your home! Classes are typically 2.5 hours, though they can vary based on group size.
4. Detroit: Handcrafted Skin Care
Leave the Motor City smelling like a million bucks after making your own handcrafted skin-care products with Shannon of The Scent Experience. Classes take place in the Detroit suburb of Ferndale, where you'll design your own custom scent from fragrances and essential oils. Next, you'll mix aromas with a base product to create your very own body oil, sugar scrub or bath tea soak. Talk about relaxing!
5. Chicago: Mole Cooking Class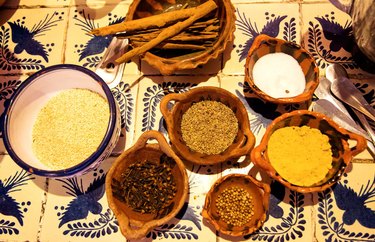 Whipping up authentic Mexican mole in the Windy City? Sign us up. Along with Airbnb Experience host Carla, a Mexican-American cook and photographer who earned her culinary arts degree in Mexico City, you'll walk through every step of the mole-making process while learning about the sauce's rich history. Of course, the cooking class will culminate with a buffet-style meal, so you'll enjoy the fruits of your labor right on site. Groups of up to 10 participants can enjoy this Chicago Airbnb Experience.
6. San Francisco: Pottery Class in the Mission
It's almost impossible to leave San Francisco without feeling creatively inspired, but this pottery class from local guide Marieke allows guests to get hands-on and mold a lasting memory. Your two-hour pottery class takes place in San Fran's history-rich Mission District (in fact, the studio itself has hosted events since the early 20th century) and includes pottery wheel training, plenty of instruction and at least two pottery pieces. Your work will then be finished, fired and glazed—which takes at least three weeks—so be prepared to cover shipping costs.
7. Atlanta: Fundamentals of Simple Food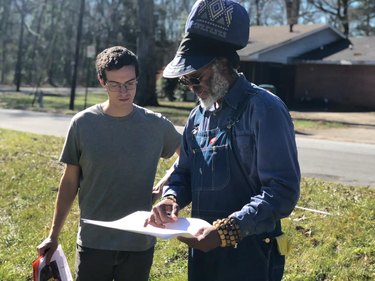 Gardening enthusiasts and foodies alike will be absolutely enchanted by this Airbnb Experience from local host Maurice, a permaculturalist and self-described "local food revolutionary" who has taught countless communities how to embrace neighborhood gardens, composting and more. During Maurice's Atlanta course, you'll get a firsthand look at the operation of an urban homestead and take part in hands-on lessons ranging from soil preparation to worm maintenance to planting. Beginners and experienced gardeners will leave feeling equally inspired and informed.
8. Boston: Mindful Origami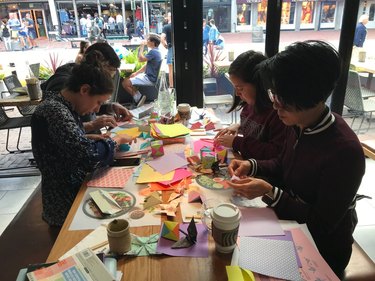 Fold your stress away with this Airbnb Experience from Boston guide Junko, an origami practitioner with Japanese roots. You don't need any origami experience to take part in this fun and relaxing class—Junko will kick things off with a few warm-ups (for both your hands and your brain) before introducing beginner-friendly folds and increasing difficulty as the class progresses. Junko's course emphasizes the power of origami as a therapeutic technique and encourages students to practice mindfulness while working with origami paper.
9. Houston: Nigerian Cooking Class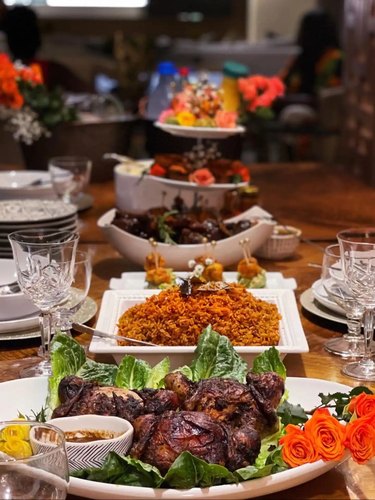 Spend an evening learning how to work with fresh flavors during this 2.5-hour cooking class from host Chef Adeola, who owns Nigerian fusion restaurant Addie's Kitchen in Downtown Houston. You'll sip cocktails (or mocktails) as Chef Addie walks you through traditional Nigerian recipes that can be re-created at home. If the fantastic food weren't enough, you'll have the chance to share stories and pick up kitchen tips from a pro chef.
10. Seattle: 3D-Printing Intro
Ever wanted to try your hand at 3D printing, but not quite sure where to start? Check out this 3D-printing "bootcamp" from Airbnb Experiences host Ricardo, who offers classes for small groups from a downtown Seattle office. You'll learn the basics of 3D printing and design while chatting with Ricardo about his techniques and models—and, of course, designing elements of your own.
The beauty of Airbnb Experiences is the range of adventures offered. Supplement crafting and DIY-centric excursions by taking a walking tour with a friendly tour guide, booking a photo shoot with a local photographer, wine-tasting in a stunning setting or even embarking on a scavenger hunt in your host city. There's no such thing as a "typical tour" on Airbnb Experiences—so jump into your next getaway with an open mind, a flexible schedule and plenty of creative energy. Who knows? You might just discover your new favorite hobby!