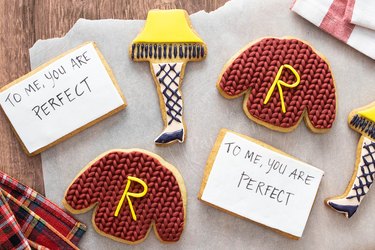 Is there anything better than Christmas movies and holiday cookies? Yes, actually: Christmas movie cookies! We're talking classic sugar cookies all dressed up to look like iconic items from beloved seasonal films. Making these treats is a great way to spruce up Santa's cookie platter under the tree, impress guests at the family Christmas party or multitask while watching something delightfully cheesy on the Hallmark Channel.
We've created tutorials for three cookies inspired by motifs from popular films: the leg lamp in ‌A Christmas Story,‌ Ron Weasley's knitted Christmas sweater in ‌Harry Potter and the Sorcerer's Stone‌ and the "To Me, You Are Perfect" sign from ‌Love Actually.‌
While these cookies might look complicated, they're actually quite easy to make—we promise! The trick is to use the right cookie cutters, which will allow you to cut cookie dough and fondant into the appropriate shapes. From there, it's all about adding delicious details with fondant, royal icing or food-coloring markers.
What's more, you can easily customize these cookies by using gingerbread cookie dough or fondant in different colors. Read on for three fun and festive tutorials. You'll be whipping up cookies inspired by your favorite Christmas flicks in no time.
Things You'll Need
Sugar cookie dough

Yellow fondant

Beige, tan or brown fondant

Fondant roller

Black royal icing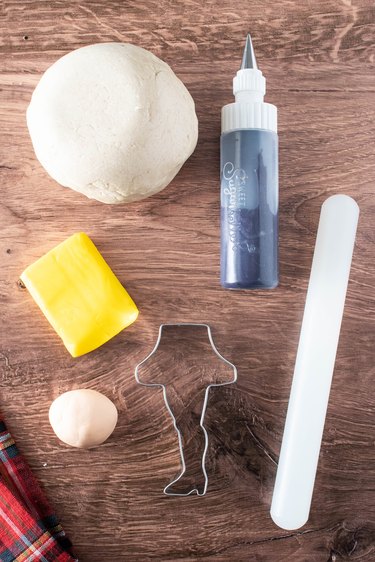 Tip
You can find leg lamp cookie cutters on Etsy. If you don't have the appropriate cookie cutters, you can try cutting out shapes (carefully!) with a sharp knife—but they'll likely be less precise.
Roll out sugar cookie dough on a floured surface. Cut out cookies using the leg lamp cookie cutter and bake according to the recipe's directions.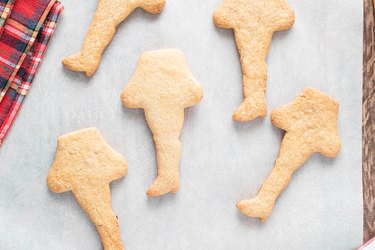 To decorate these Christmas cookies, roll out yellow fondant into a long oval. Slice across the bottom to create a flat edge.
Cut yellow fondant using the lamp portion of the cookie cutter. Make sure the straight edge lines up with the top corners of the bottom of the lamp where the fringe will hang off.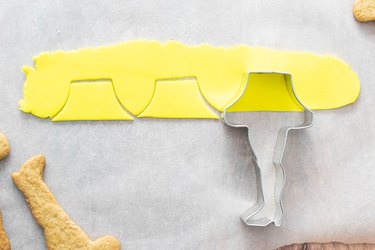 Roll out beige, tan or brown (any skin tone you prefer, really) fondant into a rectangle, making sure it's equal in height to the leg portion. Slice across the top to make a flat edge and then cut out the legs.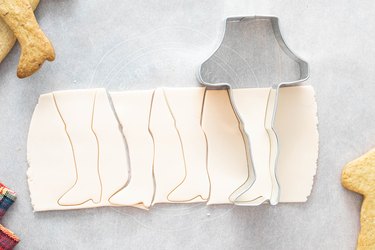 Add fondant pieces to the cookies using a bit of royal icing as "glue."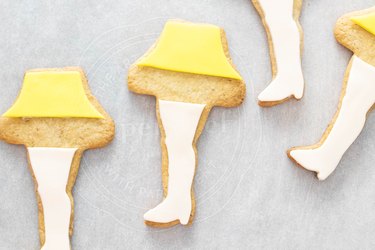 For finishing touches, add short vertical lines beneath the yellow lamp. This will be the fringe. Next, add diagonal lines to create fishnet stockings and a shoe along the foot. We can practically see these sweet treats on display in the Parker family's front window!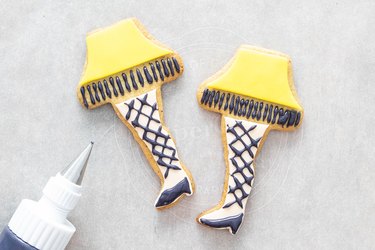 Let the icing set. And just like that, a fan-favorite holiday movie has been captured in cookie form!
Things You'll Need
Sugar cookie dough

Maroon fondant

Yellow or gold fondant

Royal icing

Fondant spatula

Fondant roller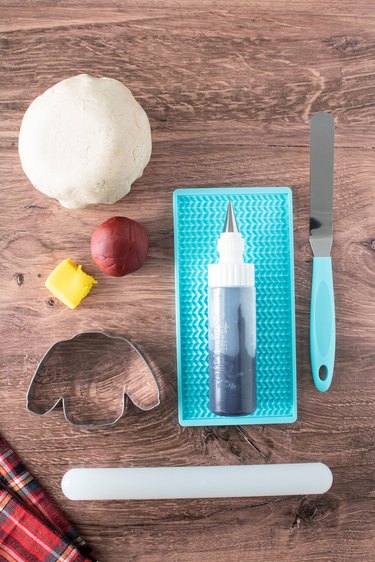 Tip
To make maroon fondant, combine a bit of black fondant with red.
Roll out sugar cookie dough onto a floured surface. Using the sweater-shaped cookie cutter (again, there are plenty to choose from on Etsy), cut out as many cookies as you can.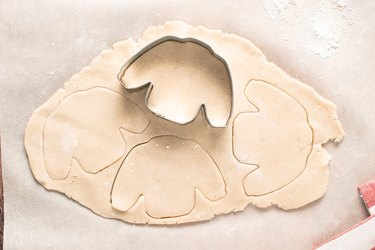 Bake according to the cookie recipe. Let them cool until they reach room temperature.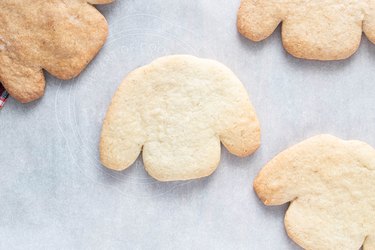 2. Decorate Weasley sweaters
Press maroon fondant into a knit silicone mold. (We used this one from Michael's, but they're also available on Amazon.) Alternatively, opt for a rolling pin with a knitted pattern.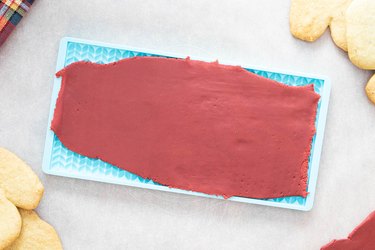 Tip
If you don't want to buy a mold, you can add the fondant without an imprint. It will look just as fun if it's flat!
Carefully flip over the silicone mold and separate it from the fondant. Next, press the sweater cookie cutter into the fondant, making sure the knit pattern is positioned vertically.
Place the fondant on the cooled sugar cookies using a bit of royal icing to keep it in place. Roll the yellow or gold fondant into thin ropes and then create an "R" with the strands. You can keep it in place with a thin line of royal icing. Want to get even more creative? Skip the "R" and use your loved one's initials for a personal twist.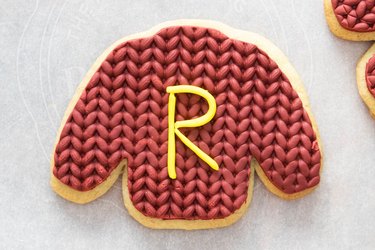 Tip
You can also pipe yellow icing right onto the cookie in place of fondant lettering.
Serve these magical cookies with candy canes, fudge or treacle tart (Harry Potter's favorite dessert). For original movie-inspired cookies, swap out our choices for different fondant colors and letters. It's a whimsical (and delicious) way to get your friends and family into the Christmas spirit!
Things You'll Need
Sugar cookie dough

White fondant

Black food-safe marker

Pizza cutter or fondant trimmer

Fondant roller

Royal icing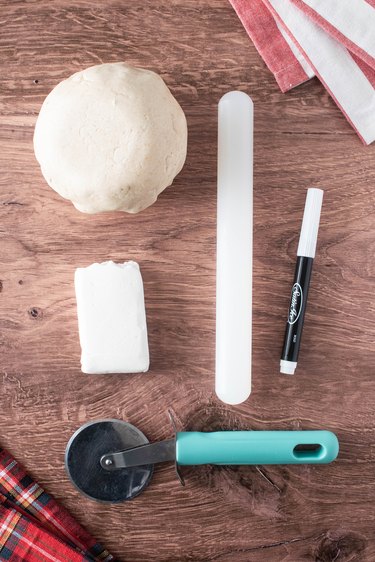 On a floured surface, roll out sugar cookie dough. Cut the dough into rectangles with a knife or a rectangular cookie cutter.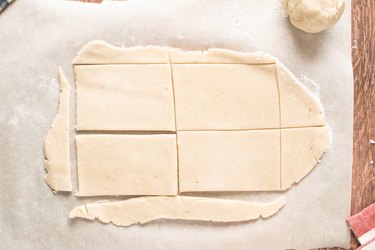 Bake according to the cookie recipe. Let them cool completely.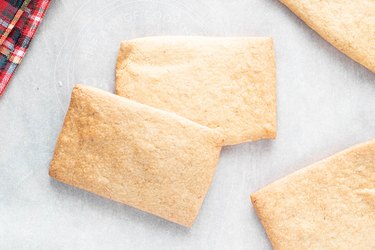 2. Decorate with fondant and lettering
Roll out fondant into a large sheet. Trim it into rectangles that are about the same size as the cookies.
Using a bit of royal icing to keep them in place, write "To Me, You Are Perfect" on the fondant using a black food-safe marker. Alternatively, you can use black royal icing for lettering.
Tip
If the fondant is too soft, it will be difficult to write on, so allow time for the fondant to dry out before adding text. Also, use a light hand. Applying too much pressure will cause the marker tip to snag.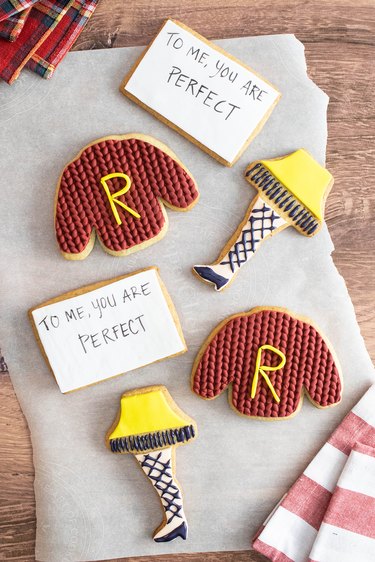 Of course, these Christmas movie cookies are just the tip of the iceberg. Other great ideas include the green face of the Grinch, Buddy's hat from ‌Elf‌ or the whimsical train from ‌The Polar Express‌. No matter which films you draw inspiration from, making movie-themed cookies will surely be a Christmas vacation highlight. May your holidays be sugary sweet!