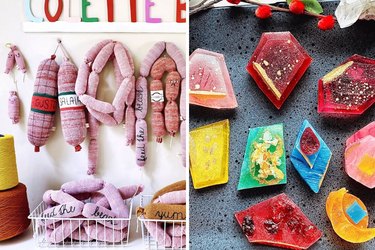 We're fans of embracing our unabashed weirdness all year long, but the holiday season provides a unique opportunity to share this weirdness with others. After all, who has time for traditional holiday gifts, like mittens, sweaters and socks? Certainly not you—because you're on the hunt for quirky presents that might just make your great-aunt scoff in disapproval during the annual family gift exchange!
We've done some digging on the odd side of Etsy to unearth the most worthwhile silly, strange and unique gifts to purchase this holiday season, each of them handmade and decidedly out of the box. You'll find pieces for many budgets and backgrounds along with perfect gifts for folks of various ages.
Above all, we believe that the holidays should be about embracing our loved ones for exactly who they are, so our quirky holiday gift guide is a decidedly judgment-free zone. Get shopping, you wonderful oddball!
1. Knitted charcuterie set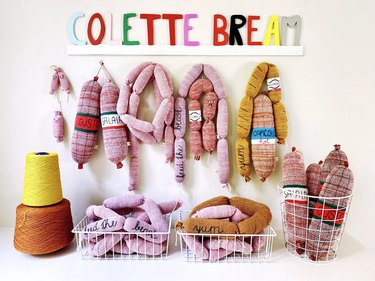 We're not entirely sure what one does with a knitted charcuterie set, but that doesn't matter. What matters is that this handmade wool set is lovingly sewn and embroidered to create a whimsical, playful collection of salami and sausage links. Each piece consists of pure merino wool and lambswool, so softness is the name of the game. This is peak one-of-a-kind crafting, and it deserves a spot on your Christmas gift-buying list.
2. Tiny tree terrarium kit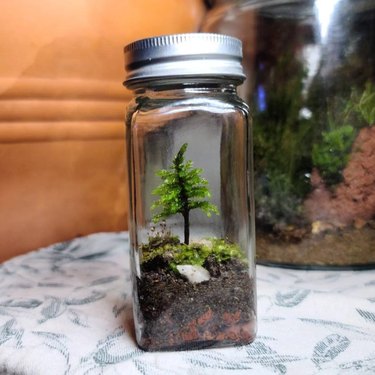 Love the look of nature but don't really feel like going outside? We can relate. This tiny living moss terrarium allows homebodies to grow their very own whimsical nature scenes without so much as setting foot outside. Each kit features soil, a dainty jar, crushed lava stone, tree moss, a wooden dowel and even a bit of distilled water in a mini spray bottle. This might just be the most adorable gift set on the internet.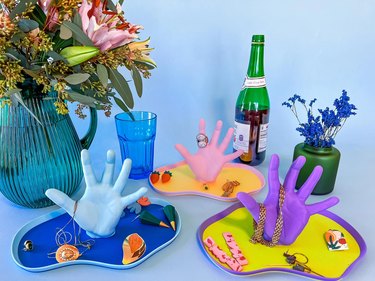 This bright and eye-catching tray, which features a hyperrealistic 3D-printed hand that's perfect for jewelry, trinkets and everything in between, is a useful gift for just about anyone who appreciates all things eclectic. Available in plum and lime, strawberry lemonade, and swimming pool blues, the tray comes from a collaborative queer design studio and adds an instant conversation piece to any home decor scheme.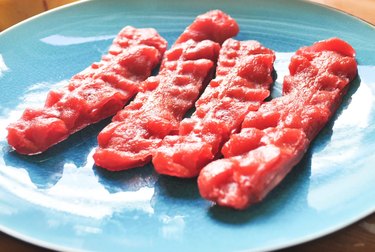 It's not every day that you hear "vegan" and "bacon" in the same sentence, but this vegan bacon soap is exceptional in many ways. Made with 100% vegan materials and scented like actual smokey bacon, it's bizarrely realistic and totally fun. The best gifts are often the most useful—though this soap's recipient might think it's too beautiful to wash up with!
5. Crochet cat butt coasters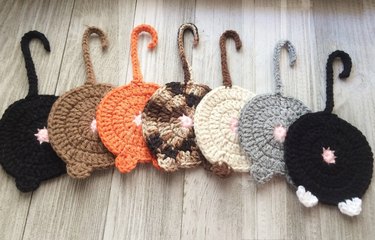 Coasters are a must-have for anyone who likes to entertain or simply wants to enjoy beverages without totally destroying their furniture. How do you make a coaster even more fantastic? Add a cat butt to it, obviously. Each of these handmade crocheted coasters features adorable button eyes, colors of your choice and, of course, an in-your-face feline fanny.
6. The wall-mountable, all-seeing lemon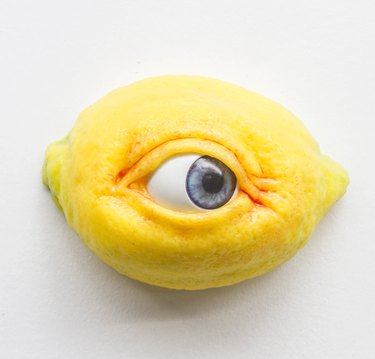 We aren't quite sure what to say about the all-seeing lemon except that it's among the strangest selections in our quirky holiday gift guide. Crafted with silicone and resin, the lemon is 3.5 inches wide with an "all-seeing" eyeball smack dab in the middle. Gift it to someone who doesn't want to invest in a functional front door camera but still wants to intimidate (read: deeply disturb) potential home intruders. Alternatively, it makes wonderful wall art for the living room.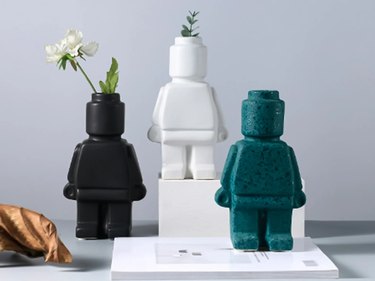 Whether they're filled with flowers or simply displayed solo, these ceramic LEGO vases are perfect gifts for kids at heart. It doesn't get much more nostalgic than LEGOs, and the vases' high-quality bodies (available in white, black or dark green) are both minimalist and whimsical. Each handmade vase stands nearly 20 centimeters high and 11 centimeters wide.
8. Glowing handmade mushroom lamps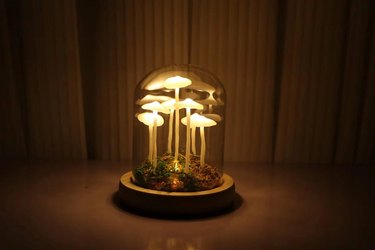 Unique gifts can also be practical, and that's the case with the enchanting handmade lamps from Etsy creator DazzlingboybyDeemil. Each of the shop's whimsical lamps are a dreamy addition to any home, offering lighting in a decidedly original style, including illuminated mushrooms, dainty lilies of the valley, pressed flowers and more. These lamps make great gifts for anyone who wants to cosplay living in a fairy garden or magical forest.
Don't forget the stocking stuffers!
9. Colorful crystal candy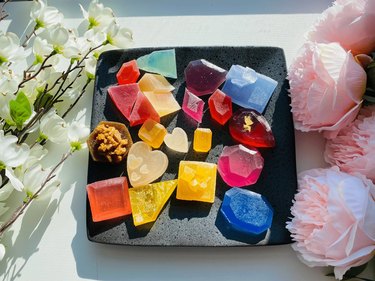 You don't have to believe in the healing power of crystals to admit that they're beautiful or to acknowledge that their vibrant colors can sometimes be, well, weirdly appetizing. For the loved one whose wish list includes sugary selections, consider a set of edible crystals from SilkyGemShop on Etsy. With varieties ranging from edible lavender amethyst to pandan jade crystal, the delights are endless.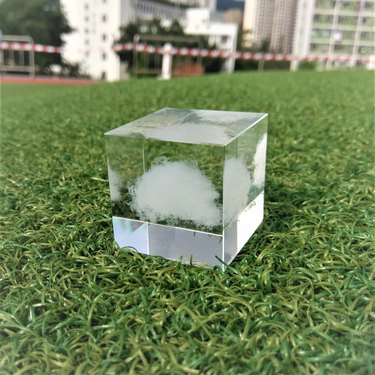 For the loved one who could spend hours staring up at the clouds, this whimsical, individually handcrafted "cloud" in a cube simply can't be outdone. Made with artificial crystal, the cube makes a great gift for someone whose head is always in the clouds—and likes it that way. Why opt for a generic gift card when you can give someone a piece of the sky?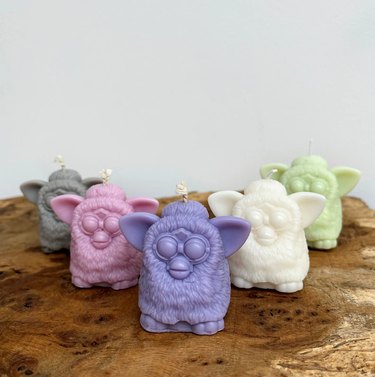 The Furby: friend or foe? We could debate this point for hours, but there's no debate about the wonderful weirdness of these Furby candles. Each hand-poured candle is made with olive wax, which serves as a sustainable alternative to traditional paraffin or soy. Choose from colors like pastel pink and mint green, add optional personalization and select a scent before gifting this to your '90s-loving pal. Now, will this candle come to life at night and watch you sleep like traditional Furbies? We can't make any guarantees...
12. Hand-painted animal earrings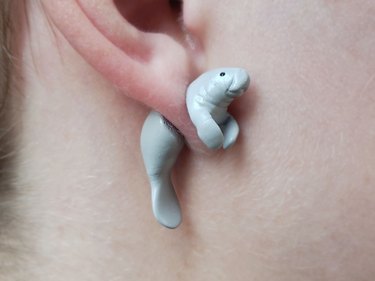 Seeking unique gift ideas for the jewelry fan whose fashion sense is playful and eclectic? These hand-painted 3D animal earrings, some of which even come in gold-dipped varieties, are a must-buy. Choose from creatures like bearded dragons, manatees and raccoons, all of which seem to hang lazily from the earlobe.
13. Handmade acrylic egg rug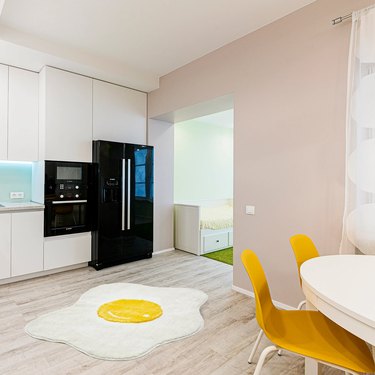 If there's someone who has home decor on their wish list, this handmade acrylic egg rug is fluffy, fun and fantastic. Available in two sizes, it's a great gift for your quirky best friend or a loved one who doesn't mind a bit of eccentricity in their home styling choices. The rug's slip-resistant bottom also makes it safe for use in bathrooms or kids' bedrooms.