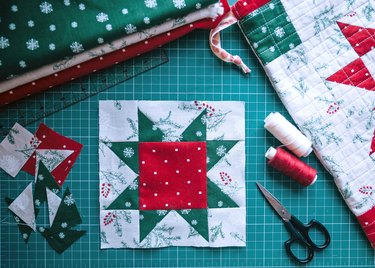 The beauty of knowing a sewer is the gift-giving opportunities are endless. With so many tools, machines, and devices available, finding the best holiday gift for sewers is a matter of honing in on what they need a restock of, the tools that could make their cutting and sewing process more efficient, or those big ticket items they want but won't buy for themselves. And, while you get the joy of giving something they'll actually love and use, the sewists in your life will feel seen and understood by you (as fellow sewers, trust us when we say there is no better feeling than being gifted supplies for our craft).
Whether you're an experienced sewer yourself or have never picked up a needle and thread, shopping for holiday gifts for sewers on your list just got easier with our list of the best holiday gifts for sewers. From budget-friendly holiday gifts (hello, sewing notions!) to big-ticket items to add to their arsenal of machinery, here are our top picks.
What to Consider When Giving Sewing Gifts
Whether you're familiar with sewing notions or not, there are a few things to consider before shopping for holiday gifts for sewers.
‌Skill Level:‌ When shopping for sewing gifts, it's important to consider the skill level of your loved one. If they have never put their foot to a sewing pedal, you could gift them their first machine (the Singer 1304 Start Essential Sewing Machine is a great starter option). For the ultra-beginner, you could go the gift basket route and help them stock up on essentials like sewing scissors, thread, needles, pins and clips, and an adorable pin cushion. For more advanced sewers, you could help them restock the essentials, or gift them something they might not buy for themselves, like a new dress form or a custom seam ripper.
‌Sewing Projects:‌ The world of sewing is seemingly endless, with so many creative possibilities. While great gifts like a pair of nice sewing scissors transcend any project, other gifts—such as a Cricut Maker that cuts fabric for quilting—might lend themselves to more specific projects like quilt-making, tailoring, or dress-making. Having an idea of what your giftee is working on can help guide you down the virtual aisles of sewing supply stores and give you better insight into what makes the best sewing gift.
‌Price:‌ The beauty of sewing gifts is that there is something for every budget. Whether you're looking for a small, under $5 stocking stuffer or a more expensive gift with a big wow factor, you can find something within your gifting budget. For more budget-friendly gifts, consider restocking sewing notions like thread, needles, and pins. If you have a bigger budget, you might consider gifting a new machine or putting together a sewing kit with ‌all‌ of the necessities (and some fun extras, like a sewing book or a couple of patterns).
‌Presentation:‌ Sewing involves a lot of supplies. Rather than gifting them a bag of notions—which can feel like you just emptied your shopping bag—put some thought into the way the gift is presented to make it extra special. If you're gifting a restock of needles, pins, and other small items, consider adding them to a sewing basket, or making a gift basket with a couple of patterns or sewing magazines (or a magazine subscription) for inspiration. If you're giving a bigger item—such as a machine or a Cricut Maker—consider pairing it with a budget-friendly bag from Amazon that they can store their devices in. You could also give them the gift of a new sewing apron and carefully place tools in the pockets for a thoughtful presentation.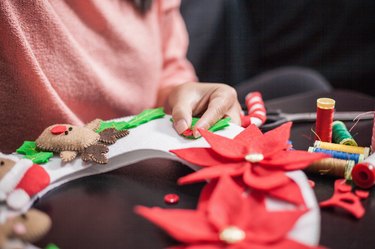 1. SINGER 07232 Sewing Basket With Sewing Kit Accessories
A beautiful sewing basket is a good gift idea for creatives, no matter what their sewing level might be. Designed to keep essentials like bobbins, thread, and needles together, the SINGER 07232 Sewing Basket with Sewing Kit Accessories on Amazon comes top-rated for its organization, value, and additional sewing notions like hand needles, pins, measure tape, thimble, and more. The basket is a good sewing gift for beginners, but would also be greatly appreciated as an emergency kit for more experienced sewers.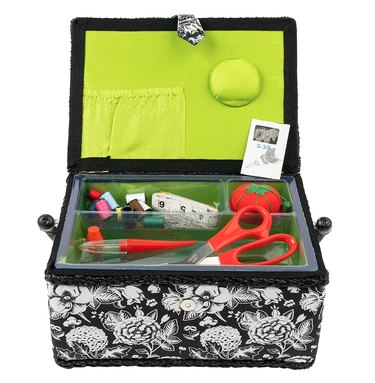 2. TrueCut Gold Cutting Collection
For beginners or amateur sewers (or anyone who doesn't already own one), a cutting mat can come in handy, whether they're cutting fabric in a makeshift studio—aka, the kitchen table—or at a sewing table. Instead of gifting a mat on its own, the TrueCut Gold Cutting Collection comes with a cutter, ruler, blades, and non-slip adhesive TrueGrips along with a large cutting mat and is designed to achieve precise straight cuts every time.
3. ​​Dritz Sew You Adjustable Dress Form
Dress forms are another excellent sewing gift idea for the person who loves to create their own garments. The Dritz Sew You Adjustable Dress Form comes in two sizes (small and medium) and features an adjustable body with 9 rolling wheels at the bust, waist, and hips to make sewing clothes even more precise. Everyone from beginner sewers to professionals gave this dress form rave reviews on Amazon, praising it for its convenience, value, and adjustable features.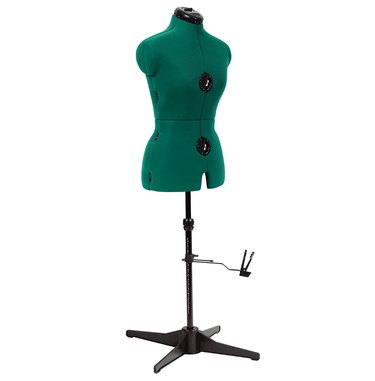 4. Gingher Spring Action Scissors
Fabric scissors cissors are a sewer's most prized possession. For a gift that they'll cherish—and use—forever, you can't go wrong with a pair of high-quality sewing scissors. The Gingher Spring Action Scissors are a good sewing gift with their spring-action design that makes cutting fabric all the more effortless. Whether they're a beginner or a seasoned sewer, a pair of Gingher scissors will make all the difference in their project and are built to last for decades of use.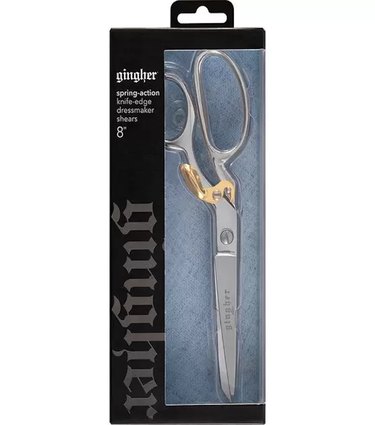 5. Getname Necklace Custom Name Seam Ripper
If you're looking for a sewing gift that is small yet sentimental, your loved one will certainly adore this customized seam ripper. This sewing tool is ‌essential‌ for fixing mistakes, upcycling old clothing, and more. The Getname Necklace Custom Seam Ripper on Amazon puts a personalized spin on the classic tool with a stylish design (most seam rippers aren't this chic!) and an engraved message. Add their name, favorite word, or a meaningful short phrase to the sewing tool and give them a custom holiday gift.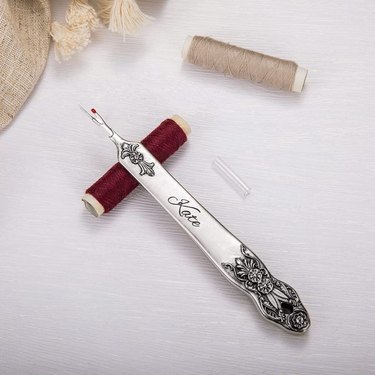 Sewers can never have enough clips and pins, and these Otylzto Sewing Clips from Amazon make for a great small gift. The durable clips come in a pack of 100 and are not only designed to keep fabric pieces together but also to help measure seam allowance, thanks to the line detailing on each clip. These sewing clips make for an excellent stocking stuffer idea, but also work as a gift topper or as part of a gift basket alongside other sewing essentials like tailor's chalk, a seam ripper, and—of course—needles.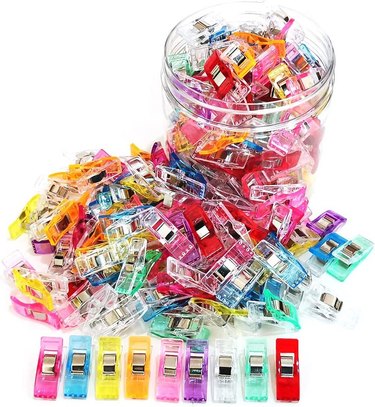 For the quilter in your life, the gift of a Cricut Maker 3 is sure to impress. This machine is designed to cut over 300 different materials and is considered the ultimate crafting device. While it's best known for cutting vinyl and paper, the Cricut Maker 3 is powerful enough to cut through fabric, making cutting precise pieces of fabric for quilt-making much more efficient (and easier). Gift it with the Cricut Fabric Grip Mat and Cricut Rotary Blade & Drive Housing (which is sturdy enough to cut through denim) so the sewer in your life can get to making right away.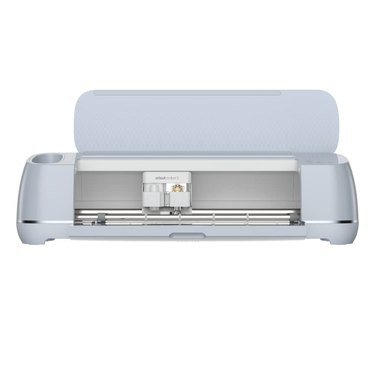 8. Luxja Sewing Machine Case With Removable Padding Pad
Sewing machine bags are a great way for sewers to store their most-trusted tool. The Luxja Sewing Machine Case with Removable Padding Pad from Amazon is designed to fit most standard sewing machines and not only provides a layer of protection for sewing equipment, but also comes with lots of organizing possibilities with compartments for thread, needles, pins, and more. Plus, it's travel-friendly, so the sewer in your life can take it on the go with them. Gift it on its own, or use it as a gift basket and include a restock of essentials like pins, bobbins, and needle replacements inside.
9. Costway White Folding Sewing Craft Table with Storage Shelves Cabinet
For the sewer who has it all, a designated space in their sewing room to create is a wonderful gift to give. This Costway Sewing Craft Table is a compact multi-use craft station with enough room for a sewing machine, plus a shelf that holds a sewing basket and compartments for notions like spools of thread and essential tools. Whether they have their own craft room or are creating in a tiny space, this sewing table is designed to save space and work as a functional addition to the creative process.