If you go by the Gregorian calendar, summer is followed by fall. But if you go by the TikTok calendar, "hot girl summer" is followed by "Meg Ryan fall." The eternal rom-com queen deserves every bit of the admiration that she gets from social media users who want to copy the style and general aesthetic of her most famous characters.
The Meg Ryan fall trend is especially focused on her trifecta of starring roles in Nora Ephron movies: ​When Harry Met Sally…​ (1989), ​Sleepless in Seattle​ (1993) and ​You've Got Mail​ (1998). It's easy to see why TikTok users have latched on to Meg Ryan's character's in ​You've Got Mail,​ in particular. Who among us wouldn't love to be transported to a picturesque autumn in late ​'​90s New York, as the owner of an adorable bookshop who meet-cutes with Tom Hanks? Not only was Kathleen Kelly's wardrobe completely aspirational, but her shop and (unrealistically enormous) brownstone were both cozy and welcoming.
Alas, we can't transport ourselves into ​You've Got Mail​ or any other Meg Ryan romantic comedy from simpler times. But capturing the spirit of those cozy classics is entirely doable this fall. Bring ​You've Got Mail​ vibes into both your home and wardrobe. Just maybe don't try to copy Kathleen Kelly's choppy shag haircut? Some fashion trends can stay in the ​'​90s!
1. Copy Kathleen Kelly's Style
On social media, the Meg Ryan fall trend is largely about her characters as fashion inspirations. Her costumes in ​You've Got Mail​ were comprised of simple, timeless pieces like straight-leg trousers, turtleneck sweaters, pencil skirts, loose button-down shirts, lightweight cardigans and loafers. Pair a black turtleneck under a sleeveless gray dress with black tights to recreate one simple outfit from the movie. For lounging around, copy Kathleen's oversized striped pajama set that she wears when sick at home.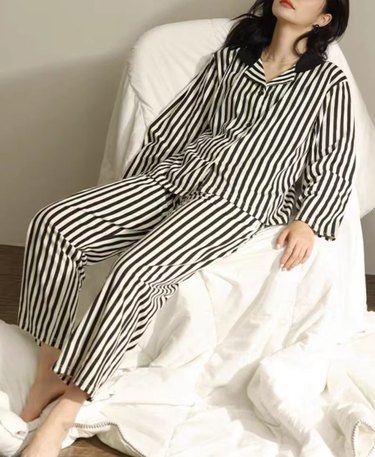 2. Or...Opt for Sally Albright–Inspired Menswear
No offense to Annie Reed, Meg Ryan's character from ​Sleepless in Seattle​, but she's not exactly a fashion icon. Sally Albright, however, is a different story. Sally's wardrobe evolves over the course of ​When Harry Met Sally…​, but her penchant for menswear is pretty consistent throughout. Her best looks involve blazers worn over cozy cable knit sweaters with slightly loose trousers. Not to mention the iconic gray bowler hat she wears while strolling through Central Park with Harry Burns on a perfect fall day.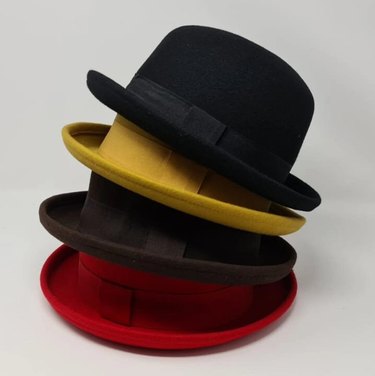 3. Stack Books Everywhere
Considering both main characters in the movie own bookstores, books are naturally an important part of the ​You've Got Mail​ aesthetic. Pull books off your shelves to stack on end tables. Or visit your own local bookshop to pick up a few new titles to stack on a table. Bonus points if you top your pile with a copy of ​Pride and Prejudice​, Kathleen Kelly's favorite book.
4. Have Fun with Movie Merch
You probably own coffee mugs and tote bags with the names of real businesses you love. Why not celebrate The Shop Around the Corner in the same way? Sure, it was fictional…and ultimately failed when Fox Books moved into the neighborhood. Whatever. If nothing else, carrying around a movie-inspired tote bag will help you find other ​You've Got Mail​ fans. Sounds like the beginning of a meet-cute!
Shop Around the Corner Tote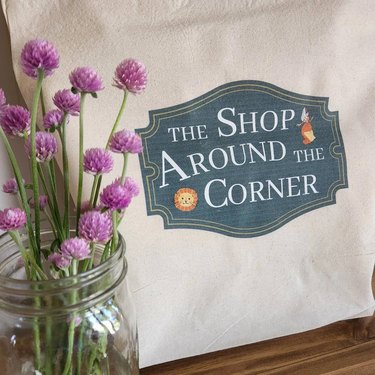 Soundtrack for a Meg Ryan Fall
The nice thing about being inspired by Meg Ryan movies from the 1990s is that their soundtracks make the perfect background music for everyday life. Find the ​You've Got Mail ​soundtrack on Spotify, featuring three songs from Harry Nilsson.
5. Surround Yourself with the Friendliest Flowers
Tom Hanks' character Joe Fox (F-O-X) famously brings daisies to Kathleen when she's homesick. She's delighted by the choice, asking him if he agrees that daisies are the friendliest flowers. Spoiler alert: He does. A bouquet of fresh daisies won't last through the fall, but a bouquet of realistic silk daisies will.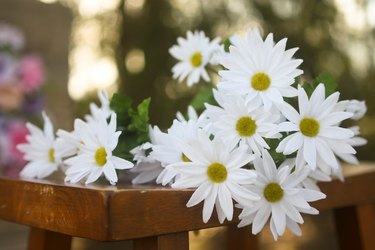 6. Send Letters the Old-Fashioned Way
Corresponding by email was kind of revolutionary at the time when ​You've Got Mail​ was made, but there's something old-fashioned about the way Kathleen and Joe write their letters. No emojis or Internet-speak in sight. Why not have some fun with old-fashioned correspondence yourself this fall? When it's blustery and dark outside, curl up with some cute stationery and write letters to send to old friends or even people you see every day. When they write back...you've got mail! (Sorry, we couldn't help ourselves!)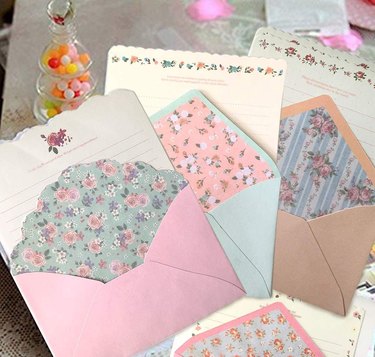 Celebrating Nora Ephron
Nora Ephron's collaborations with Meg Ryan are probably her most famous movies, but don't sleep on Nora's non-Meg movies. Organize a mini film festival this fall to screen some of the late writer/director's other classics. Here are five you can't miss:
​Silkwood ​
​Heartburn​
​My Blue Heaven​
​Mixed Nuts​
​Julie & Julia​
7. Pile Up Patterned Quilts
Kathleen's interior decor is all about cozy comfort. Her bed is piled with pillows and colorful quilts that make you want to curl up for a long nap on a cold day. Layer quilts in various bright colors over your bed and couch to create the same effect. Shop thrift stores and antique stores for handmade quilts in need of new owners.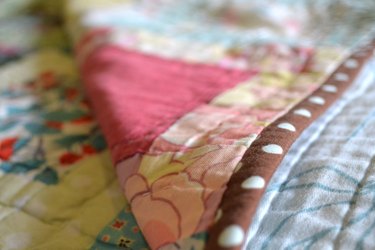 How long has it been since you switched up your wall art? Changing what's displayed on your walls can change the entire look and feel of your space. This fall, swap out your existing art for framed prints of New York in autumn or prints with your favorite quotes, references or images from your favorite Meg Ryan rom-coms.
You've Got Mail Color Dot Flowers Print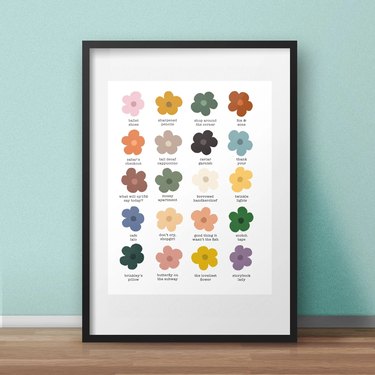 It's easy to imagine how The Shop Around the Corner would draw you in if you walked past. The bookstore was always aglow with warm, inviting light, thanks to a series of small lamps and strands of twinkle lights. Keep the fall doldrums away from your own space by bringing in a few extra small lamps and other light sources. Make sure to use bulbs that give off soft yellow light rather than the blue light that LED bulbs tend to cast.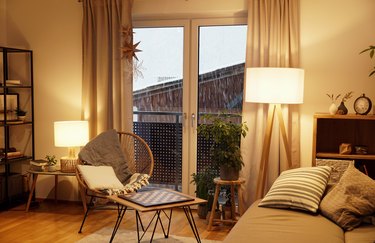 10. Bring Out Bookish Candles
You just know that Meg Ryan's rom-com characters are all fans of scented candles. Surround yourself with candles in autumnal scents like cinnamon, apples or woodsmoke. Better yet, pay homage to Kathleen Kelly's love of reading with candles that are designed to mimic the distinctive smell of old books.
Happy Meg Ryan Fall, everyone!