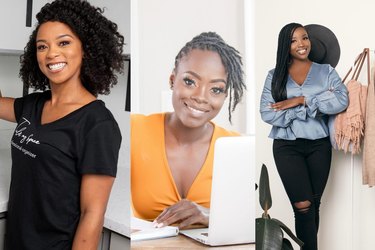 Spring is right around the corner, providing us all with the perfect opportunity to get our lives back in order with clean and tidy spaces. If you haven't already heard about NABPO (the National Association of Black Professional Organizers), you may feel inspired to learn more about the platform as it highlights professional organizers of all ethnic backgrounds. You can connect with other organizers, share tips and tools, as well as learn from industry professionals.
To help motivate your next decluttering binge, we've rounded up five ​incredible,​ Black home organizing experts making a difference in their own homes — and soon-to-be in yours as well!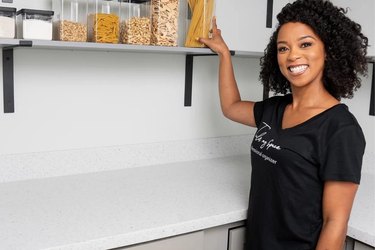 We all love to scroll on Instagram, and there's a chance you may have come across Marie's work. Marie, founder of @tailormyspace, offers an in-home service to keep your abode looking picture-perfect and cozy all year round. Marie grew up learning the value of staying organized and tried her hand at other jobs, such as banking and working at Express as a visual merchandiser, before diving into her current passion: organization.
So, how'd she get her start? "I made a post on [Facebook] asking if anyone wanted a space organized, and that I would do it for $50. Well that closet took 19 hours, and the rest is history," Marie tells eHow. "For five years, I worked in corporate America and was running my business. Some clients had no idea that I also had a full-time job! Organizing was my real passion, but corporate America was my back-up plan. On October 19, 2021, my passion took over, and I resigned from my corporate job. It has been one of the best decisions that I have ever made!"
Looking ahead, she is eager to keep growing and learning. "My identity has more to do with the fact that I am a woman, mother and a black female — always knowing that I had to jump higher, go harder and be better to simply be accepted," she adds. "My goal has been to provide my daughter with a legacy that she can be a part of and proud of. The challenge that I have overcome is ... that I am naturally shy. I have learned to communicate on a level that I never imagined. Going into a perfect stranger's home, gaining their trust and changing lives one organized space at a time are notable moments for me!"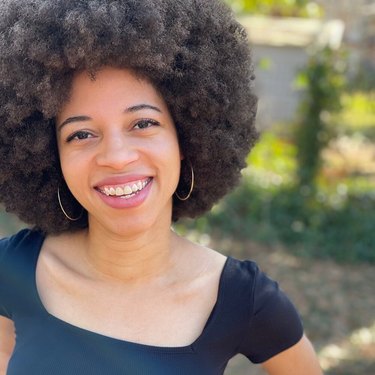 As the founder of Sistamatic Organizing, Catherine, or Catie, has found her niche and is making life better for others in the process! Her mission is to help maintain a calm and clutter-free home (so long hoarders)! Yet another perk — Catie and her brand strives to make services accessible to anyone who needs them … all you need to do is find her page online, and dial her up.
"My passion for organizing began at a very young age — I used to spend hours organizing my Barbie accessories and alphabetizing my storybooks!" Catie shares with eHow. "This grew into a fun hobby as I got older, and I started offering to help friends and family get rid of clutter and rearrange their spaces. The pandemic ended up creating an opportunity for me to make a career change, and I decided to pursue being a full-time professional organizer!"
Catie is proud to honor her family and background while helping out the community through her business. "My identity as a Black person is woven into the fiber of my business, from my logo to my mission statement," she tells eHow. "The decluttering process can be very emotional, and my Black clients tell me that it is so meaningful to have someone who truly understands their culture and family dynamics help them through the process. In my former career in the fashion industry, I was either the only Black person in the office or one of a handful. Now, running a business as a Black woman, it is empowering and inspiring to me to get to work with other Black folks who share a common experience."
Not all heroes wear capes! Houston resident, Shannon, is helping "busy people create high-functioning spaces" and creating a successful career with "Situate Your Space," where she offers great organizing services. Shannon grew up in a well-kept home and began implementing new techniques that are sustainable with a hectic schedule.
"That upbringing created a standard that easily transferred into my adult life. Still, that didn't hold up as a busy adult trying to find balance between navigating life, work, being a mom and managing [a] home," Shannon tells eHow. "While my home was never disorderly or messy, there certainly came a point where setting up my home intentionally to benefit everyday life and routines was integral. I spent several months going through the process of properly setting up organization systems in my own home, [and] for the first time ever, my home was functional and felt like it actually served my lifestyle and needs."
After going all-in on her home organization brand in 2020, Shannon feels honored to be making an impact. "When I started my research in the industry between 2018-2019, I saw no other black professional organizers; the lack of diversity provoked a lot of inner conflict," Shannon reveals. "Here I was with this huge vision that felt more right than anything I had ever pursued [in the past] but [I] settled into feeling like, 'Who do I think I am?' Because no one else in this industry looked like me. In 2020, I came across NABPO ... it not only validated why I felt out of my place trying to step into this industry, but also served as confirmation why it was important for me to take on this journey."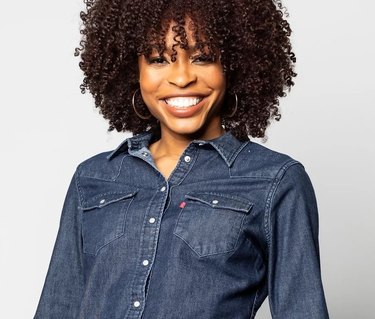 Perhaps you are already familiar with Ashley of Thee Tailored Life? She's a true "lover of simplicity, organization, and peace" on top of being the hardest worker. Ashley is a community advocate and coffee enthusiast — all things we can get behind! Soon after launching Thee Tailored Life, she joined NABPO and Black Girls Who Organize (BGWO) to connect with black professional organizers and learn from others in the industry.
"My passion for organizing has its roots in my childhood. When I became a wife, mother and entrepreneur, I developed a thoughtful approach to decluttering, organizing and maintaining our home," Ashley tells eHow.
"Organizing increased my focus, gifted me time, and brought me immense joy! The impact organizing has had on my life led me to offer services to others, and I launched Thee Tailored Life in December 2020!" The organizational expert adds, "Like many other industries, the professional organizing world is predominately white. Connecting to the black organizing community has provided me with a network and meaningful relationships that have added significant value to my career journey."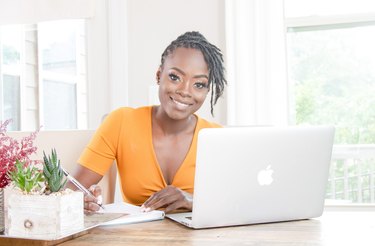 Kenika is an Atlanta-based professional organizer whose motto is "it's time to make home your sanctuary." She first pursued her passion after seeing ​Tidying Up​ with Marie Kondo on Netflix, soon fell in love with her craft and has continued to build her brand. Now, you can find Kenika on Instagram, Pinterest, TikTok and more under the name Tidied By K.
"As a child I loved organizing," she tells eHow. "I was the kid that always took pride in my school binders being properly labeled and organized. My closet was always well-kept and organized, my bed was always made, etc. From a very early age, I enjoyed the process of decluttering and organizing."
"I didn't know professional organizing was an industry until watching the [​Tidying Up​ with Marie Kondo], but when I learned of it, I committed 100 percent," she says.
Kenika continues, noting her identity as a Black woman shows up in how she markets and delivers her services. "I have a commitment to serve the BIPOC community and be a face to those who are skeptical of letting outsiders in their most personal spaces, their homes," Kenika adds. "I'm my most authentic self in how I teach and the content I produce and share. Additionally, as a Black woman [and] entrepreneur, the challenges of running a successful business are plentiful, but they are not insurmountable. I pride myself in being one to lead the charge for others like me committed to the dream of entrepreneurship."
With the help of these professional organizers that you can reach out to via phone, email and social media, your home will soon be in tip-top shape and hoarding can officially be a thing of the past! There is no doubt they will have your offices, houses and go-to spaces looking extra sharp and organized this year.