It's OK not to be OK all of the time. Millions of Americans face the reality of living with depression and it can feel like a never-ending battle at times. Now, more than ever, it's vital to reduce the stigma surrounding mental health. In honor of Mental Health Awareness Month, we've rounded up several DIY creators who have shared their favorite hobbies and discussed how finding a new hands-on activity to participate in can really help improve your well-being. Luckily, you can get some direction with eHow's Find Your New Hobby Project, which is here to help readers discover all sorts of options that may become a new passion.
See DIY creators opening up about their favorite hobbies and mental health, below.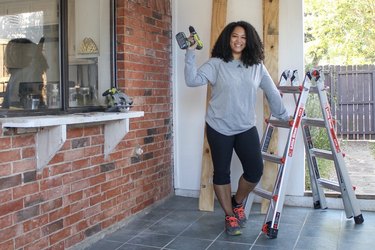 Mindful Moments & Self Awareness
Focusing energy on hobbies can be a wonderful way to stay present and mindful. This is particularly important to Christopher Griffin who is community building through plants — and his social media followers love him for it! While expanding his brand, the DIYer is also expanding his mindfulness. It's been a work in progress and something he's had to tend to, similar to his garden.
"These mindful moments have allowed me to dig a lil deeper into a level of self-awareness allowing me to explore where my own mind, bawdy and soul is in that present moment, helping me reach the realization that as a nurturer it is all too easy to displace the love, care and attention I know I need on to other beings, whether it be the folks I love and cherish in my life or the green gurls I appreciate and adore," he explained.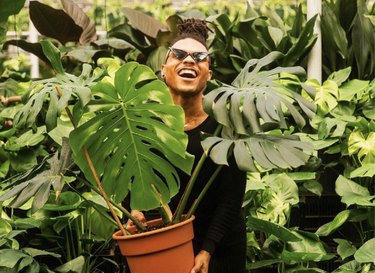 Similarly for creator Amanda Walker, working on mental health has been an ongoing journey. The blogger, known for her Dwell Aware DIY and design page, said she began focusing on her inner growth more in recent years. She began doing consistent therapy sessions while simultaneously "building more healthy connections and boundaries."
"DIY helps me to accept the beauty in the imperfections, which always present themselves in DIY projects! It also nudges me to pursue and embrace my creative parts, and ground myself by using my hands to design and construct new ideas," she said. "DIY has been a joyful part of my overall mental health, and I have been so grateful to also build community within social outlets with others who have a passion for it."
Setting Goals & Overcoming Challenges
Starting and committing to new projects also creates opportunity to feel fulfilled through goal setting. Glen Scott said DIY projects keep him going, even in tough times. With a platform of over 2 million subscribers on YouTube, the online personality is always looking for ways to help others by sharing his tips and tricks in an easy-to-understand format. He often does woodworking-related DIY projects and it's assisted him with finding his niche.
"Each project allows me to express my creativity, set goals, and experience challenges along the way. I tend to welcome the challenges because I can apply my problem-solving abilities," he revealed about how it uplifted him and made him proud of his personal growth. "Through the process, I see the progress which keeps me focused along the way. For me, there is no better feeling than when a project is completed. With every accomplishment, there is increased happiness."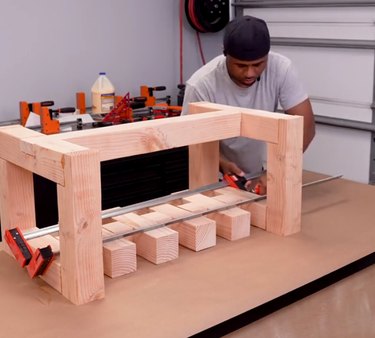 Feeling accomplished and happy is also a goal that craft pro A.V. Perkins aims to help others achieve. "Helping millennials realize life is better when you…" Her slogan says it all! Whether A.V. is appearing as a host on HGTV or giving inspiration to others as a DIY expert, she is constantly sharing ways to make life a bit easier. For the blogger, a milestone moment led to her current creative path.
"After the sudden passing of my father I used crafting as an outlet to channel my grief into something positive," she revealed about what led her to look for a beneficial way to spend her free time. "This outlet eventual became AvDoesWhat.com my DIY and lifestyle blog. Starting the blog has led to many opportunities that I couldn't even imagine being possible before all because I made my mental health a priority. I still use crafting as a way to decompress and to connect with other DIYers."
Our Online Community Chimes In
DIY creators and influencers aren't the only ones partaking in this important conversation during Mental Health Awareness Month. Our eHow Facebook community also shared their own favorite hobbies and DIY projects that have helped their mental health.
"I keep busy daily sewing/quilting five to six hours, mostly making quilts for some of our local charities. I call my sewing room 'My Happy Place' where I chill and be creative all at the same time," Marjorie Aronson wrote.
"Crafting and gardening helps me stay in touch with my soul as long as I don't take it too seriously," Rosie Howell shared. "It calms me and I'm thrilled when I make/grow something."
There are countless benefits of having a hobby: most notably its positive effects on mental health. Find a great fit for you via eHow's Hobbies Project and begin living your best life today.