In honor of Latinx Heritage Month, eHow is spotlighting 7 notable DIYers and crafters that are making a mark and changing the lives of others through their work. The creative social media influencers we've listed are finding ways to honor their backgrounds and ancestry with projects highlighting their culture in both prominent and beautiful ways.
By connecting with their roots, these DIYers and crafters are able to help people do the same and connect on a massive scale like never before with their positive contributions and influence online. So, what exactly is Latinx? The Human Rights Campaign now uses the term instead of Hispanic or Latino to represent the identities of "non-binary, gender non-conforming and gender-expansive people."
Check out these DIYers and crafters forging their own paths:
As a lifestyle & DIY writer, author and speaker, Kathy has made a name for herself on social media with her brand Crafty Chica.
"I started as a way to document life as a writer and maker, and then I noticed the lack of Latino representation in the craft world," she tells eHow about her passion project. "I started sharing tutorials to help others become inspired to make something to celebrate their culture. This year marks 20 years of my brand, still busy as ever!"
Kathy often expresses her uniqueness while finding ways to celebrate her heritage as well. "I incorporate my personality and culture into all I do, because I don't know any different — it's what I love to do," she adds. "There have always been challenges because my style is not mainstream, but I love to push myself to find ways to tap into general market trends but still holding firm in who I am as a designer."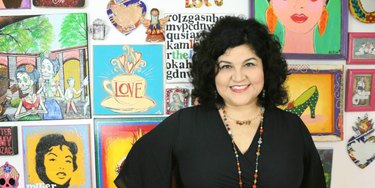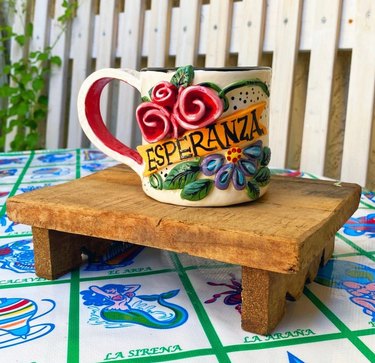 She's an entrepreneur on the rise based out of El Paso, Texas, and is all about "creative living" but making it easy. Can we say win-win? Vanessa has been an inspiration to others by utilizing her social media platform and offering a range of resources, including original craft tutorials, fun printables, coloring pages, free SVG cutting files, seasonal crafts and tasty recipes.
On top of that, she always has top-of-the-line ideas for the holidays, such as a step-by-step tutorial explaining how to make a Halloween pumpkin archway as well as a Halloween skull wreath using Dollar Tree products.
You may have seen her Instagram page or heard about her as the designer of Blank Slate Sewing Patterns, but that's only scratching the surface on who Melissa is as a DIYer and individual.
"I have had a passion for making ever since I was a child," the content creator tells eHow, noting that it's always been something she wanted to pursue. "My mom taught me how to sew at such a young age I don't remember not being able to sew. I launched my blog when my boys were toddlers and I started drafting and sharing patterns to make things for them."
"Sewing was passed down from my grandmother to my mom to me," she adds. "It is literally a thread through our family heritage connecting me and my work with my ancestors."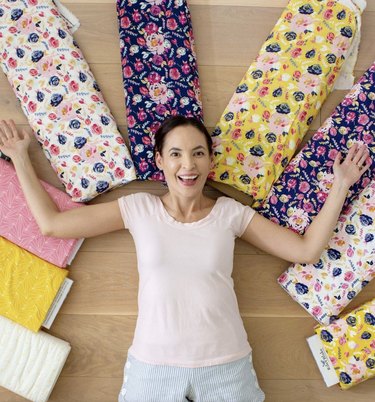 Perhaps you recognize Monica from your Pinterest favorites or in one of your go-to magazines. Her talent continues to show when she is "creating magazine worthy spaces on a budget," giving her readers helpful tips and tools on how to take their homes to the next level without breaking the bank.
With a growing blog and work that has been featured in ​BHG, Apartment Therapy, Buzzfeed​ as well as ​Elle Decor​, Monica definitely has earned a spot on our list. "I blog to help others feel empowered to make their homes and spaces more beautiful, no matter what their budget or if they're in a rental or own their home," she wrote in her blog bio. "Everyone can dwell beautifully is my design manifest."
Creativity is Susana's forte and she has certainly found her niche as an art director, illustrator and designer. "Since I was a child I loved crafting and creating with paper," she shares with eHow. "Ten years ago I had an epiphany during my pregnancy where I couldn't find nursery artwork that fit my style and culture. I realized there was a need for cultured artwork for chicas and chicos just like ME."
"I grew up in Hollywood in a hardworking community of first gen kids like me and undocumented families," Susana adds about her background, noting she found success as a visual journalist before pursuing another path with the support of her loving husband and online audience. "I didn't know that I was capable of creating this little business until I just went for it and of course my mami told me I COULD AND SHOULD DO IT! My identity and cultural upbringing shaped me and created this base of inspiration I hadn't tapped into."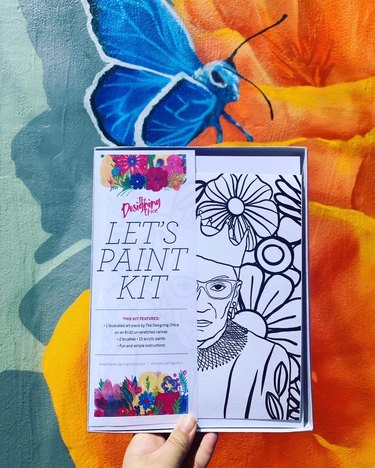 She wears many hats including being a YouTuber and blogger. The Puerto Rico native drops new content on a weekly basis, giving viewers an inside look at her personal life as she and her family update their home. Her décor and DIY ideas are sophisticated and chic, yet that's not all: most of them would look positively stunning inside a modernly decorated abode.
"Over the years I have worked hard on becoming the person I want to be," she shared in the "About Me" section of her blog. "I am still not there… but much closer, DEFINITELY, much closer. While on this journey, I came to find that I have a true love for arts & crafts, decorating, sewing, cooking, baking, organizing, cleaning and just coming up with some cool sh stuff off the top of my head!"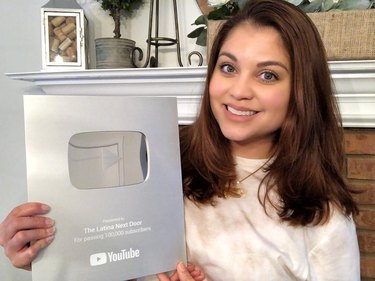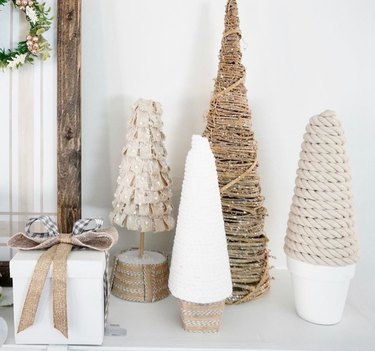 To round off our list is none other than Justin Favela, who has proven to be a skilled artist and craftsman. He's a seasoned pro at creating large-scale installations and sculptures which have great significance, considering they "manifest his interactions with American pop culture and the Latinx experience, "according to his blog bio.
His work can be seen at the Denver Art Museum in Colorado, the Crystal Bridges Museum of American Art in Arkansas and more places. Additionally, he is the proud recipient of the 2018 Alan Turing LGTBIQ Award for International Artist. The Las Vegas, Nevada, resident and college graduate shares his thoughts in two podcasts titled "Latinos Who Lunch" and "The Art People Podcast."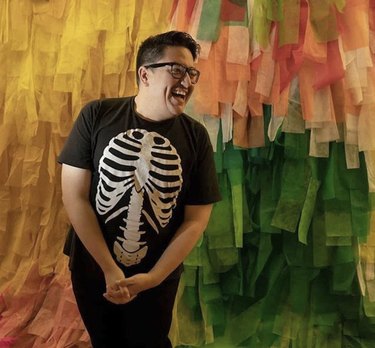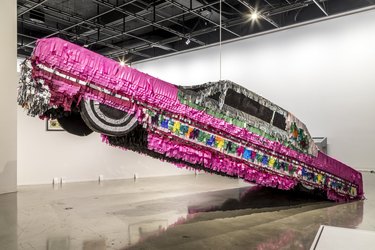 These DIYers, crafters and artists are setting precedent in the industry with their innovative and impressive approaches to their work, and eHow is proud to spotlight them.