Talk about a Halloween decoration that will send chills up your spine and scare the living daylights out of your trick or treaters. They might even spill their candy buckets as they flee past the creepy hands inside this glowing TV set — so much fun for the 'Poltergeist' movie fans that come to your door looking for treats on Halloween night. Grab a big cardboard box to create your own haunted TV and you'll be well on your way to frightening all your friends and neighbors.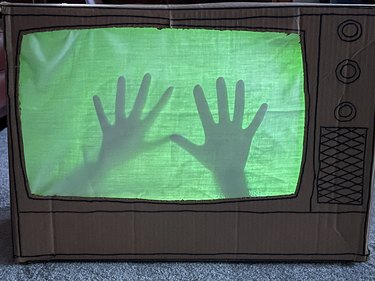 Things You'll Need
Large cardboard box

Marker

Utility Knife

Thin white fabric

Tape

Cardboard

Flashlight

Tissue paper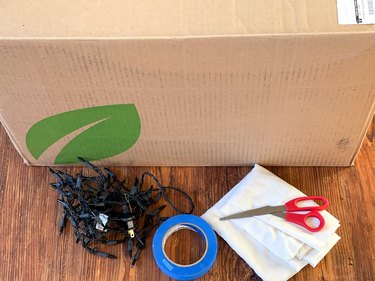 Step 1
Since most boxes have some kind of printing on the outside, open up the cardboard box and place it flat on the floor or a big table with the inside facing up. That way you'll have a clean empty surface to draw on. You are basically turning your box inside out and upside down.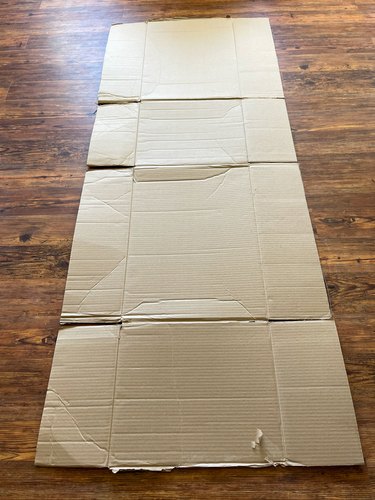 Step 2
Draw an old time TV on one of the large sides with a pencil. When you get the TV just like you'd like it to be, trace over your pencil lines with a black marker. Place a wooden board underneath the hand drawn TV and use a utility knife to cut out the screen.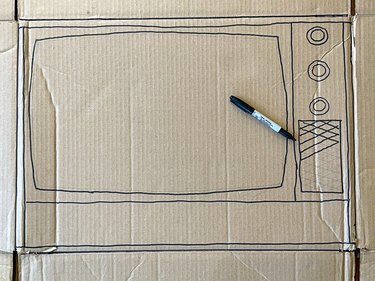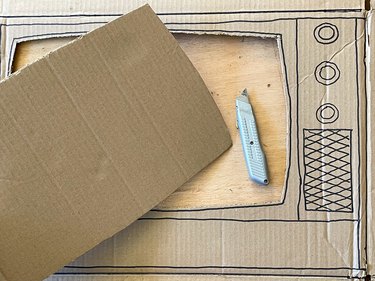 Step 3
Cut a piece of thin white fabric a little larger than the screen opening. Turn the cardboard over so the inside of your box (the side with the print) is facing up now. Place the fabric over the screen opening, pull it tight and use packing tape to secure the fabric to the box.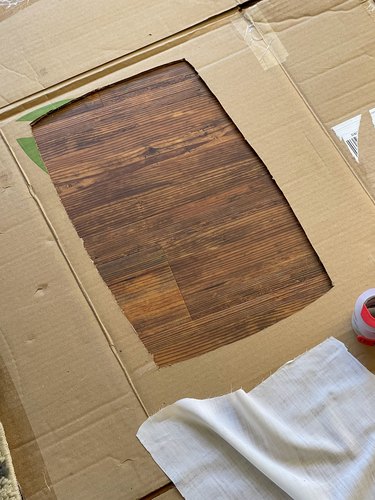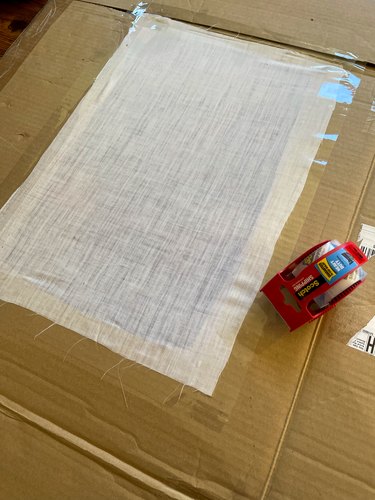 Step 4
Fold and reconstruct the box so the printed side is on the inside now. Tape the side and bottom to close them. Leave the top of the box open for now.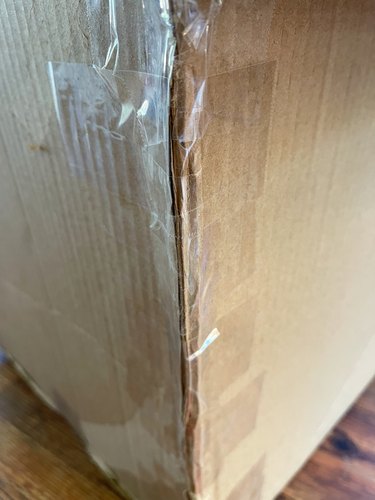 Step 5
Trace small hands on a piece of thin cardboard and cut them out with a pair of sharp scissors. You could use a cereal box, a soda can box or buy a piece of oaktag from the store. Tape the hands to the top of a 12-inch strip of corrugated cardboard that is the same width as the bottom of the hands.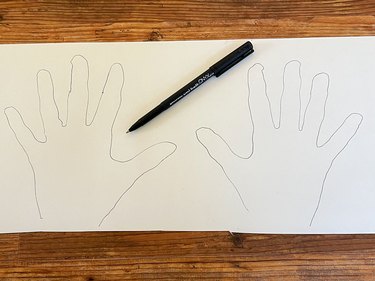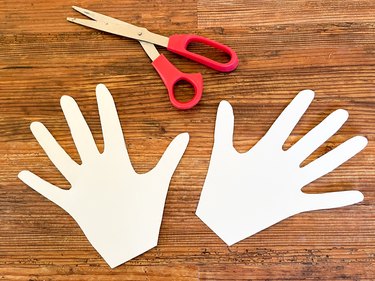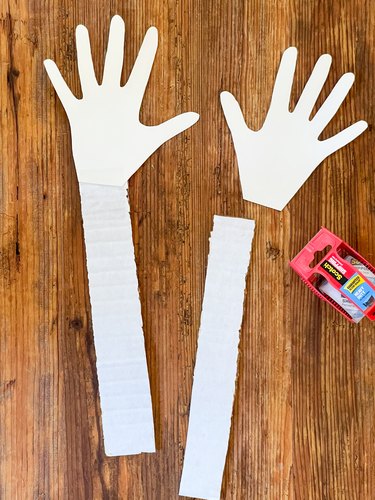 Step 6
Fold over the bottom 4-inches of the corrugated cardboard strips and tape them to the bottom of the box. The hands should fall forward and barely touch the fabric screen.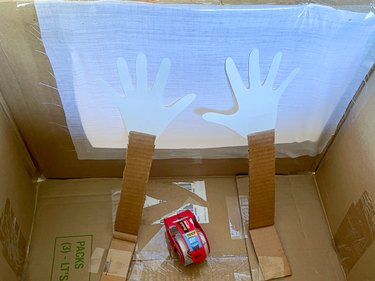 Step 7
Place a flashlight or a phone at the bottom of the box. Fold a light blue (or any color you'd like) piece of tissue paper and put it on top of the light to diffuse it for night time viewing. If you place it by a window and leave one of the top flaps open, the hands will also show during the day.