If you're looking for a new recipe to add to your dinner rotation, try these loaded turkey and veggie meatballs. They're packed with carrots, broccoli and kale along with fresh parsley and breadcrumbs. The best part, however, is that this recipe is easy to customize. Feel free to mix and match other vegetables, like diced bell peppers or shredded Brussels sprouts. Serve the meatballs on their own or pair them with brown rice or quinoa.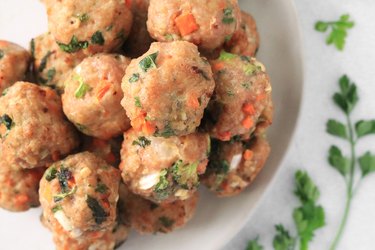 Things You'll Need
1 pound ground turkey

1/4 cup white onion, diced

1/4 cup carrots, diced and lightly steamed

1/4 cup broccoli, finely chopped

and lightly steamed

1/4 cup kale or spinach, chopped


1 large egg

1/3 cup breadcrumbs (gluten-free if needed)

2 garlic cloves, minced

1/2 to 1 teaspoon salt

1/2 teaspoon ground black pepper

2 tablespoons fresh parsley, chopped

Oil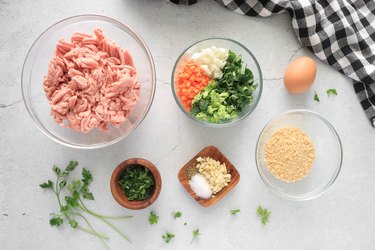 Tip
Avoid frozen vegetables, as they will add too much moisture to the meatballs.
Step 1
Preheat the oven to 375°F. Line a large baking sheet with parchment paper or a silicone mat and then place a wire rack on top.
In a small bowl, lightly whisk the egg.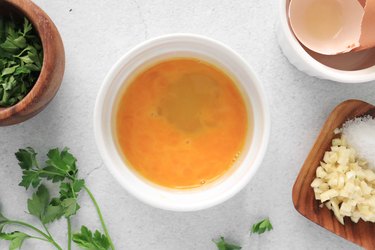 Step 2
In a large bowl, add all the ingredients except for the oil.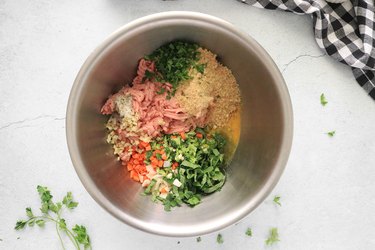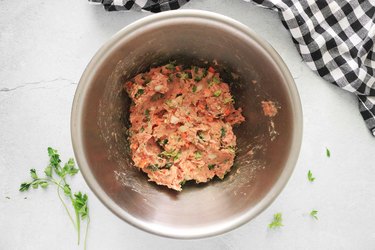 Step 3
Place a large skillet over medium heat and add 1 tablespoon of oil. Form the turkey mixture into balls, about 1 1/2 tablespoons each.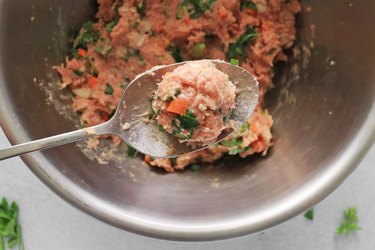 Step 4
Place the formed meatballs into the skillet. Cook for 2 to 3 minutes, rotating once or twice or until slightly browned. The meatballs will not be cooked through.
You'll likely need to do this in batches, so be sure to add more oil as necessary.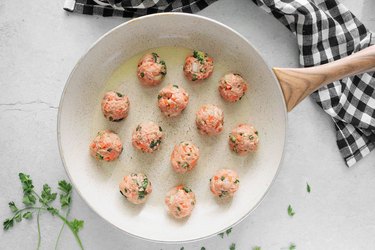 Step 5
Add the meatballs to the wire rack. Bake for 15 to 18 minutes or until the meatballs reach an internal temperature of 165°F.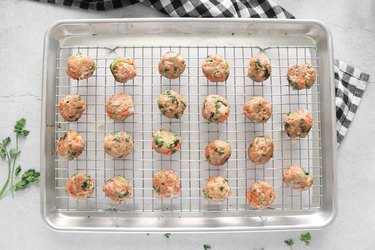 Serve with toothpicks and your favorite dipping sauce or pair with a grain of your choice. Enjoy!