Oh, the birds are chirping, and the morning air is warm again – it must be time to get those patio chairs cleaned and ready for outdoor get-togethers or quiet meals on the deck. To refresh your cushions, there's no need to buy new ones, which can be expensive, and it can be hard to find just the right pattern. Instead, just buy a yard or two of outdoor fabric, grab a few safety pins and re-cover them yourself. You don't even have to know how to sew for this simple redo.
The beauty of this no-sew method is that you can cover and re-cover the cushions quickly and easily to redecorate for different occasions. There's no need to take off the original cover if it's still in good shape. You can also remove the cover and throw it in the washer if it gets dirty and then put it right back on when it comes out of the dryer. Sounds like a win-win situation to us!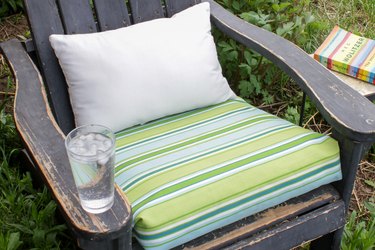 Things You'll Need
1 yard of 54-inch-wide outdoor fabric for each cushion

3 large safety pins

Pre-loved cushion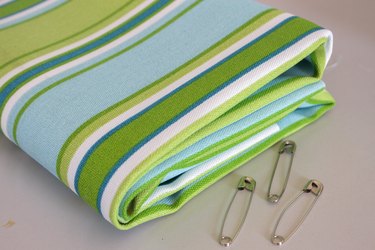 Step 1
Place the fabric on a table with the wrong side facing up.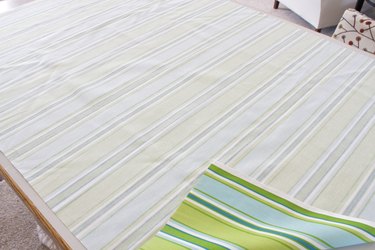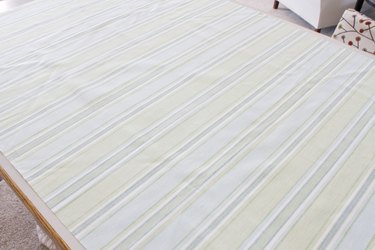 Step 2
Center the pre-loved cushion on the fabric.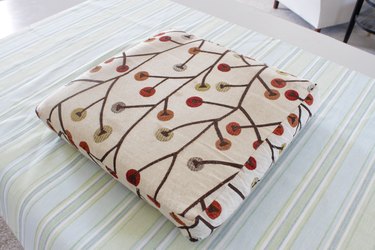 Step 3
Wrap the fabric around the cushion much like you would if you were wrapping a present. Instead of using tape to hold everything in place, use the safety pins.
Fold over one edge of the fabric, fold over the other edge and secure it with a safety pin.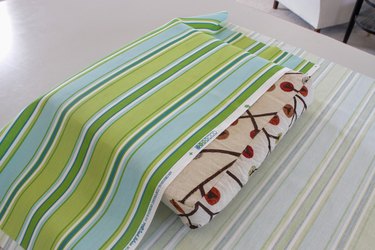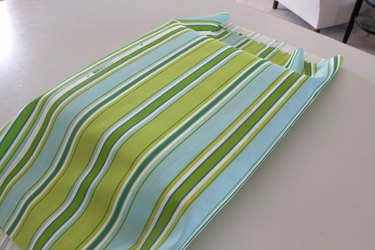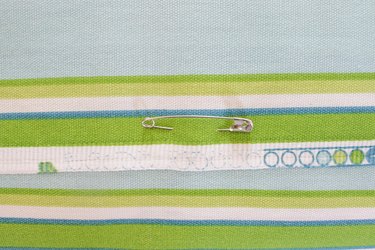 Step 4
On the end, bring in the sides to form a triangle. Fold the triangle of fabric up and over to the back and secure it with a safety pin. Repeat this on the other side.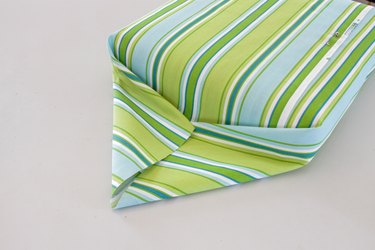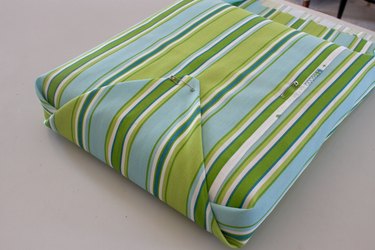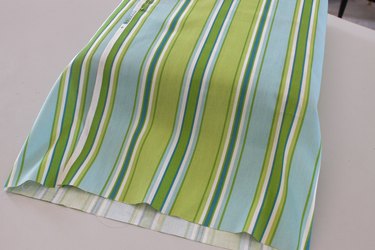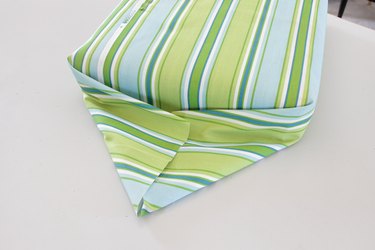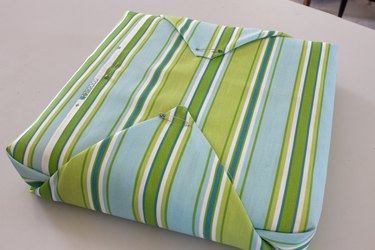 Hello, summer relaxation!