Things You'll Need
Marine grade vinyl

Leather needle

Teflon sewing foot

Straight pins

Tissue paper

Upholstery thread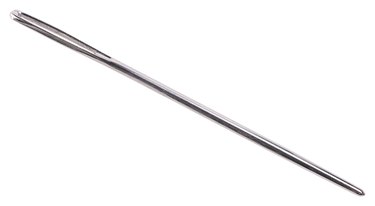 Marine grade vinyl can be thick and difficult to run through a sewing machine. Due to its UV resistance and waterproof capabilities, marine grade vinyl is a great fabric for outdoor covers and boat cushions. There are several ways to make your sewing a little easier.
Step 1
Purchase a needle for your sewing machine meant for sewing leather. This thicker needle will go through the thick fabric without breaking.
Step 2
Purchase a Teflon-plated foot for your sewing machine. This will help the vinyl to glide through the machine on the top without resistance.
Step 3
Pin tissue paper to the bottom of the vinyl to avoid resistance from the sewing machine.
Step 4
Use upholstery grade thread. Thicker thread will give the project more strength.