So you've watched "Project Runway" and "The Great British Sewing Bee" for years and you've decided to join the fun and take the plunge to learn how to sew. One of the first investments you'll have to make is a good sewing machine. This can be super confusing since there are hundreds and hundreds of machines on the market. To take some of the guesswork out of choosing the right machine, we've compiled a list of five perfect sewing machines to help you get started.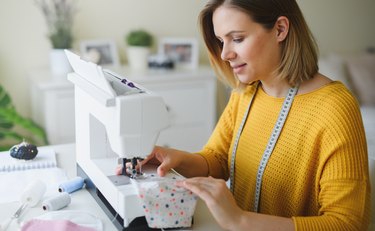 1. Singer Start 1304 Sewing Machine
The Singer Start sewing machine will get your sewing ventures started off on the right foot with an easy threading system with the thread diagram printed right on the machine, a simple stitch selection and an automatic front-load bobbin winding system. This machine is built with beginners in mind to make it easy to develop your sewing skills. It comes complete with an instruction guide and manual to help even the most novice seamster get going.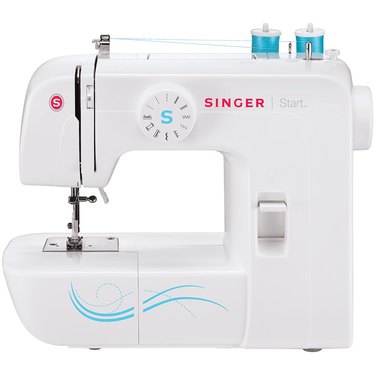 2. Brother LX3817 Sewing Machine
This straightforward machine is lightweight, portable and compact, which makes it very convenient to take to and from your sewing classes. It's perfect for a beginner with its easy-to-use features like the mode selecting dial and the jam-resistant drop-in top bobbin. It also comes with an instructional CD that takes you through how to set up and use your machine. It's set at a very reasonable price point which makes it an affordable option.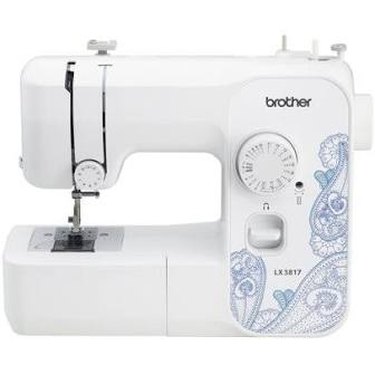 3. SINGER 44S Classic Sewing Machine
One of the best features of this machine is the automatic threader. No more frustration when trying to thread a needle. For beginning sewers who are experimenting with lots of different kinds of materials, this machine proves to be a workhorse. It can sew through many layers with its powerful motor and extra-fast sewing speeds.
There are 23 different stitches to choose from that will come in handy when doing decorative stitching. It's simple to use and doesn't have many of the unnecessary features of many other machines. This machine is powerful yet quiet, and easy to control. It's an affordable machine that will last a long time.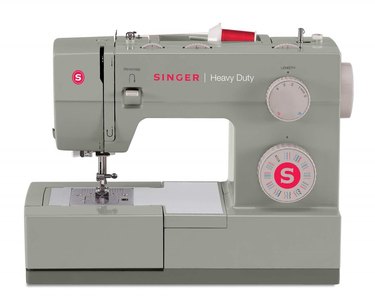 4. Janome HD 3000 Black Edition Heavy Duty Sewing Machine
One of the great things about this machine for a beginner is the detailed instruction book. A newbie should have no trouble getting this machine up and running and moving past the basic functions when following the manual. The stitches are very precise and the machine is incredibly quiet. There are 18 stitch choices that should cover all of your sewing needs. This heavy duty mechanical machine will give you years and years of sewing fun.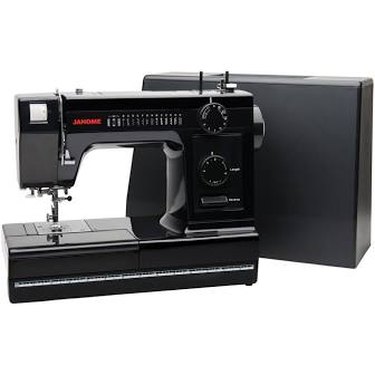 5. Husqvarna Viking Emerald 116 Sewing Machine
According to reviews, The Husqvarna Viking Emerald 116 Sewing Machine is a simple-to-use, quiet workhorse that the fabric just glides through. There are so many things to love about this machine.
For starters, the built in needle threader and thread cutter are so handy and the tension is very consistent. It's ideal for all kinds of sewing from garments to home decor. There is a useful Sewing Guide Reference Chart that recommends the right presser foot, stitch length and width, thread tension and presser foot pressure for different fabrics and techniques. And last, but certainly not least, the effortless one-step buttonhole is a blessing when learning to sew clothes.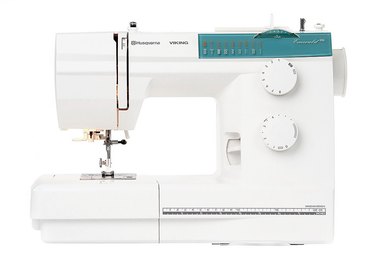 We hope this guide will be helpful when you're making your decision on which sewing machine to invest in. Happy sewing adventures!