To take your sewing adventure to the best possible place it can be, pack your sewing bags with these essential tools to help you create the best projects possible. These must-have gadgets are not only fundamental but they will bring some whimsy and playfulness to your sewing ventures. You'll be wondering where these indispensable gizmos have been all your life once you give them a try.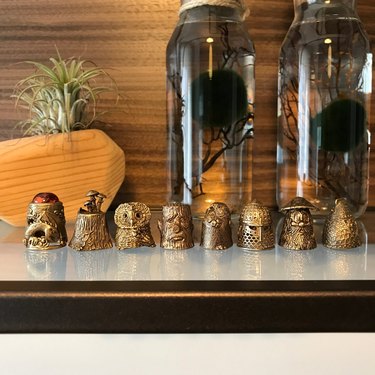 1. Hummingbird Needle Threader
For all of you who have ever struggled to get a sewing needle threaded, this Hummingbird Needle Threader is the tool for you. It's easy to hold, works on most hand sewing needles, makes threading a cinch and even cuts your thread. Not only will it reduce your threading frustration, but it's super cute. This will definitely become an indispensable tool that will last for years and would make a great gift for your sewing buddies.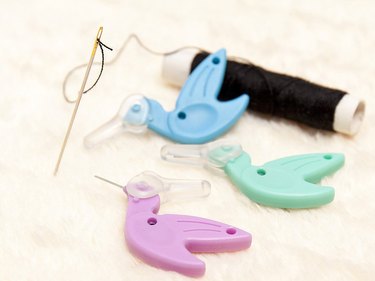 A good thimble is an essential part of your sewing kit. Thimbles not only protect your finger from the eye end of the needle and relieve extra strain on your fingers but a good thimble will also help you push the needle through thick layers of fabric. In addition to protection, a thimble will give you more precision, control and accuracy in your sewing.
This interesting thimble can be adjusted easily to fit your finger perfectly without distorting the beauty of the piece. It fits really well and is completely functional. You'll wonder how you got along so long without one.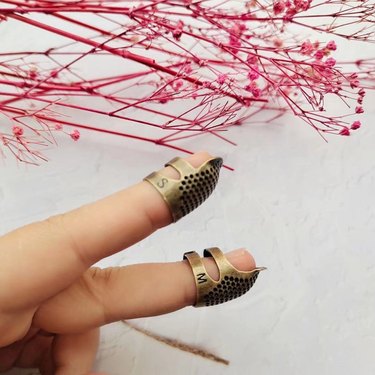 3. 2 in 1 Seam Ripper and Stiletto
These beautiful seam rippers are created by a master woodworking craftsman that uses a process to create a high quality glass-like appearance. They come in many colors and finishes including Chrome, Satin and even 24K Plated Gold. This tool includes a super sharp seam ripper that will make taking out seams effortless and a sharp stiletto point to help keep fabric from shifting when sewing end seams. A must have item for anyone serious about creating precise and professional looking sewing projects.
4. Hand-Crafted Point Turner
Turn your points in style with these beautiful point turners that are handcrafted from exotic and domestic hardwoods. Choose from Maple, Walnut, Buckeye, Zebrawood, Bocote, Red Amboyna, African Blackwood and Padauk. Turning points, creasing seams, and taking out basting stitches never looked or felt so good. What a gorgeous gift to give to yourself or someone you love who has a passion for sewing.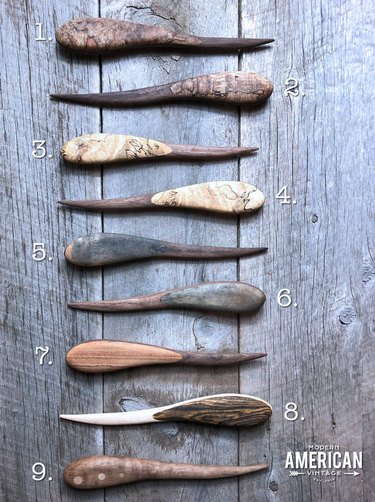 5. Beautiful Sewing Scissors
These scissors will quickly win your heart with their ultra sharp edges that are perfect for trimming, sewing and all kinds of needlework. They cut with precision and come in a variety of vibrant colors which make them a joy to look at and work with. There will certainly be a color to match every sewing room decor. The weight is perfect and they feel so good in your hand. Once you get one of these beauties in your hand, you'll wonder how you've managed without one for so long.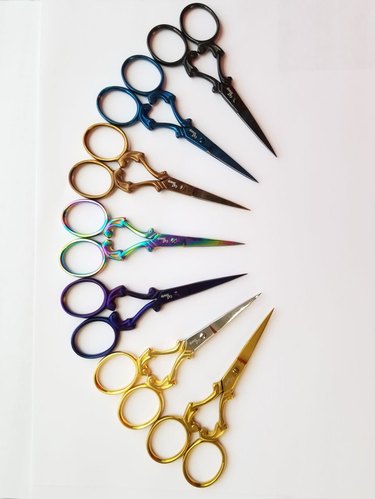 This tool is wonderful for turning projects inside out especially those projects that have a curve. It will mark your crease lines into your fabric without leaving chalk or pencil residue and save time at the ironing board. For those of you who love a nice crisp, clean and polished finish, this is the perfect tool. Who knew there was something to make your sewing life so much easier?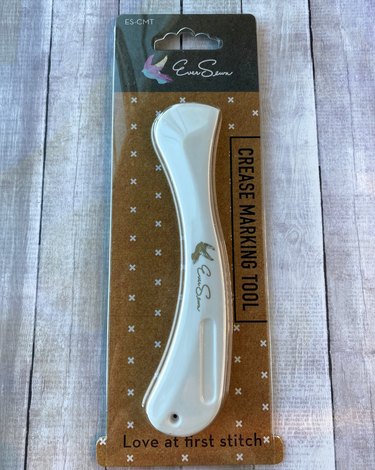 7. Seam Press Roller Wheel
Everyone knows that pressing your seams throughout your project will give you a crisp, clean finish and create professional looking designs. Sometimes though, pressing each seam can be time consuming and tedious. Rather than always taking your project off to the ironing board to press the seam, try using this seam press roller instead. You can press your seams right at your sewing machine and it won't pull, distress or distort your fabric. And it won't create a seam impression on the right side of your material. Score!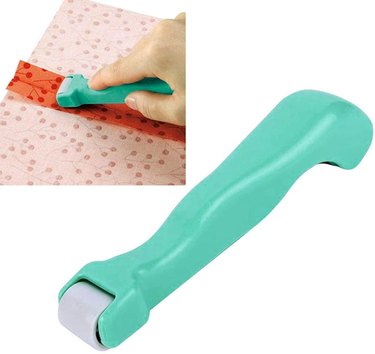 8. Handmade Laminated Birch Wood Seam Ripper
Create your works of sewing art using a work of art sewing tool like this handmade laminated birch wood seam ripper. It's made from multicolored dyed birch wood and even has 24K gold or chrome plating. Flip it over into the handle for protection and storage. This would be a wonderful gift for every sewing enthusiast in your circle, from a beginners to an advanced craftsman/woman, everyone appreciates a sharp, precise seam ripper.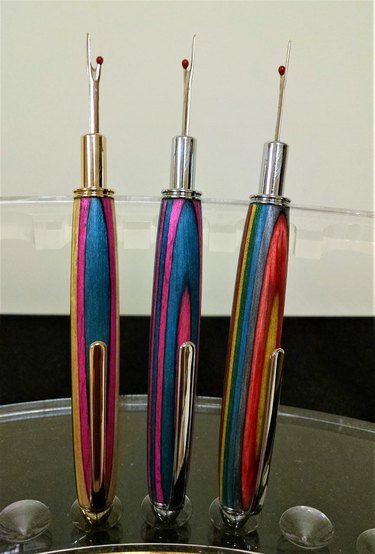 If you've been making face masks, inserting elastic, adding adjusters, or if your sewing includes turning any kind of straps, then you NEED this loop turner. After you use it once, you won't turn back and you'll be wondering where this tool has been all your life. This is an essential tool for any sewing arsenal.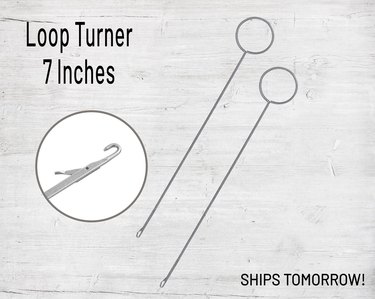 10. Bronze Animal Thimble Collection
Why not combine beauty, whimsy and function in your sewing kit this year? Merge your passion for collecting with your excitement for sewing by purchasing some of these unusual thimbles. Full of humor combined with craftsmanship, these thimbles will not only be fun to use while creating your masterpieces but they are sure to be a conversation starter when you have visitors in your studio. There's something for everyone in this collection. From amber dragons to mushroom trees and tree men to owls, there's sure to be a thimble that speaks to you.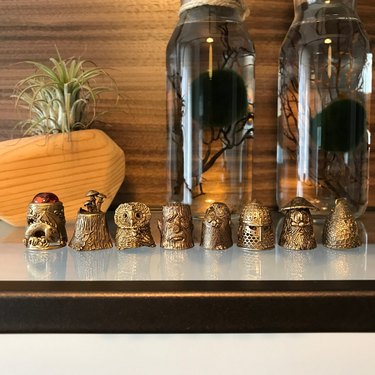 It's true: the secret to really great sewing is in the tools and how you use them. Try out a few of these fun new tools and become the sewing artist and designer you were meant to be. It's totally worth the investment!