Although you can plant perennial herbs in a dedicated herb garden, you can also use them in your landscape design as shrubs, groundcovers and even container plants as a two-for-one bonus. Unlike annual herbs, such as basil (​Ocimum basilicum​) and dill (​Anethum graveolens​), which complete their growing cycles in one year and must be newly sown or planted in subsequent years, perennial herbs survive the winter and continue to grow year after year.
But like all plants, "perennial" is a location-specific term, depending on plant hardiness zones. A plant that grows as a perennial herb in one zone may not survive the winter in another, colder zone. Identify the plant hardiness zone range where you live, and choosing perennial herbs for your location will be a snap.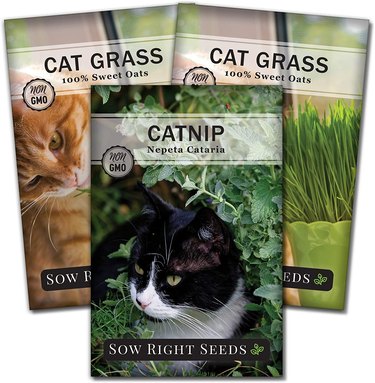 Rosemary (​Salvia rosmarinus​, formerly ​Rosmarinus officinalis​) is a perennial herb gem. It grows into an evergreen shrub with upright or cascading stems, depending on cultivar. In late winter to early spring, it's covered with tiny flowers, often with a repeat performance of sporadic repeat blooms throughout the season. The flowers bloom in shades of white, pink, lavender or blue. Most rosemary plants are hardy in USDA Zones 8-10, but some cultivars are reliably hardy to Zone 7.
This shrub-form rosemary that's hardy to Zone 7 (​Salvia rosmarinus​ 'Hill Hardy') is available on Amazon. You can space these five starter plants to form an evergreen hedge, or use them as individual specimens in your landscape design or herb garden.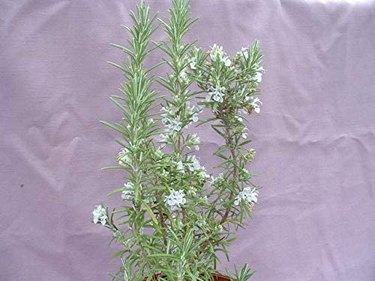 This rosemary with trailing stems is perfect for cascading over the edges of containers or retaining walls.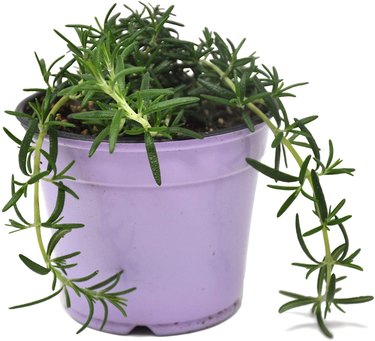 Perfuming the air with fragrance, lavender (​Lavandula spp.​) is a must-have for the perennial herb garden. And it's not just the flowers that have an intoxicating fragrance; the soft foliage also has the unmistakable scent of lavender. Plant it along a sunny path or at the entrance to your garden, where even brushing against it as you walk releases its scent. Choose a lavender species based on your perennial zone. For example, English lavender (​Lavandula angustifolia​) is hardy in USDA zones 5-8 but other species may not be as cold-hardy.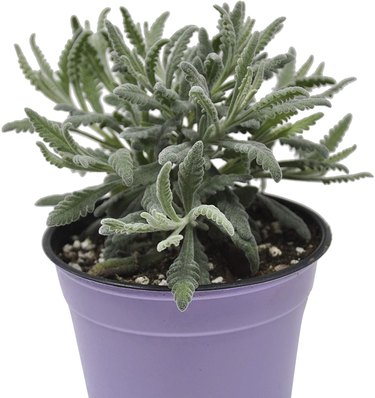 If you like to cook, particularly Italian food, growing fresh oregano (​Origanum vulgare​) is a must. This herb is so easy to grow, not wanting too much water or fertilizer, and it actually prefers growing on poor soil. Oregano is a cold-hardy perennial in USDA zones 4-8. Simmer whole stems in marinara sauce or space individual leaves on your pizza. This herb is very easy to start from seed.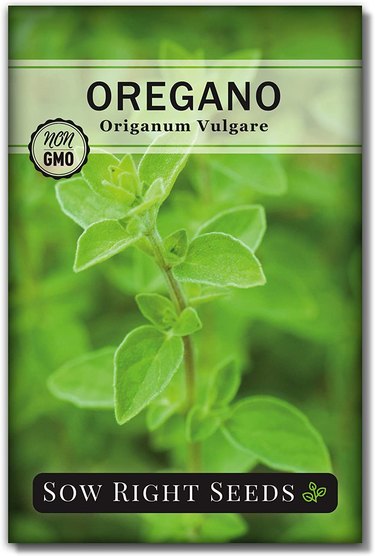 Another quintessential herb for Italian cooking is thyme (​Thymus vulgaris​). Equally at home in the herb garden or in your landscape design, thyme is a low-maintenance perennial. It's a super choice as an edging plant along sidewalks, and its pretty purple flowers even attract butterflies to your garden. You can grow thyme year-round if you live in USDA zones 5-9.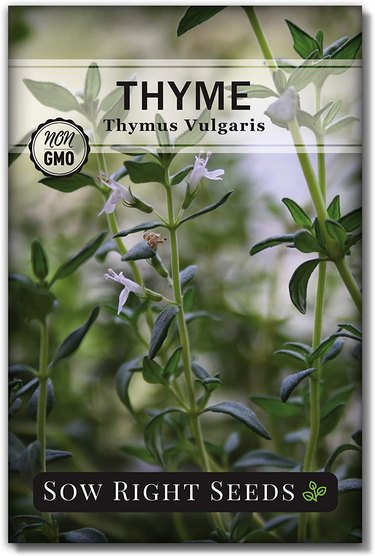 What better topping for your baked potato than freshly harvested chives (​Allium schoenoprasum​)? You can even toss the edible flowers into salads and soups. This versatile plant also produces purple pom-pom blooms in spring and summer, which makes it a surprising choice for your flower garden or as an edging plant for borders or beds. Grow chives as a perennial herb in USDA zones 4-8.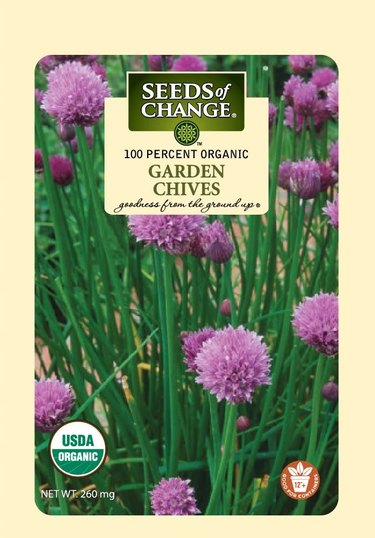 A traditional herb for making stuffing, sage (​Salvia officinalis​) may grow to 2 feet tall. And if you've even grown ornamental salvia in your flower garden, you'll recognize these same flowers on sage, which is the culinary counterpart to ornamental salvia. Because of these blooms, sage is a fantastic addition to your butterfly garden. Common culinary sage has solid-green leaves, but you can also grow tricolor sage to bump up the ornamental value with its variegated foliage of green, cream and purple. Sage is a perennial in USDA zones 4-8.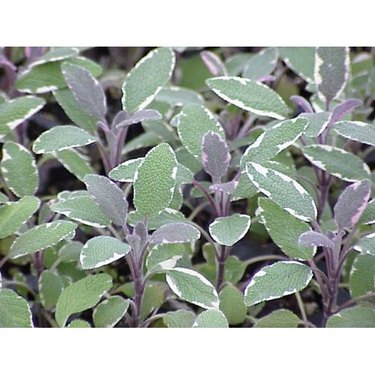 Although most herbs grow best in full sun, mint (​Mentha spp.​) will also grow well in partial shade. It has a tendency to fill in a garden space, so be sure it has plenty of room to grow. An option to letting it sprawl in a garden bed is to grow it in containers, which keeps its growth restricted. Choose your favorite flavor – spearmint, peppermint, pineapple mint and chocolate mint are just a few – or plan a dedicated mint garden and grow different types. Most types of mint grow as perennials in USDA zones 5-9.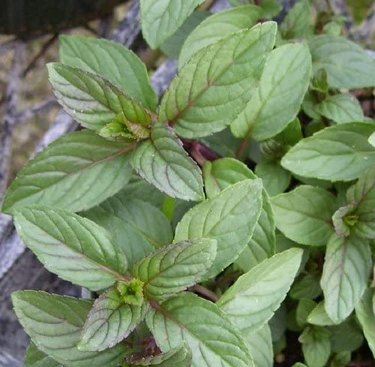 The leaves of lemon balm (​Melissa officinalis​) lend their flavor to soups, salads, sauces, vegetable dishes and desserts. This perennial herb may reach a height of 2 feet with a spread of 3 feet, so find a spot in your garden to accommodate this size. It's also a vigorous spreading plant, so you may want to grow it in a large container. As a cold-hardy perennial, lemon balm grows in USDA zones 4-9.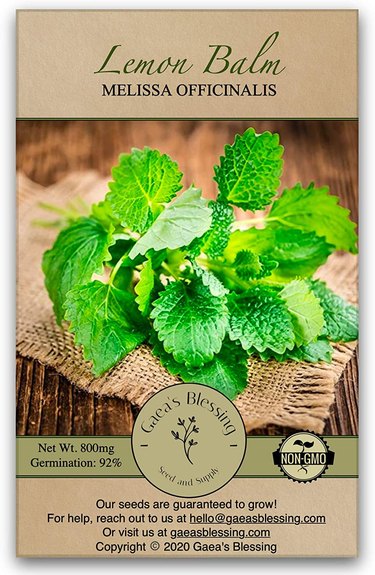 A classic whole-leaf herbal addition to soups, stews and roasted dishes, bay leaves come from the evergreen sweet bay tree (​Laurus nobilis​). This tree can grow from 10 to 30 feet across its perennial range in USDA zones 8-10, although you can also grow it in a large container to keep it smaller, which also makes harvesting the leaves an easier task. It prospers in a partially shaded location, unlike most sun-loving herbs.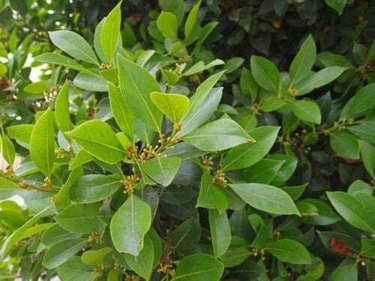 Don't forget kitty when you plant your herb garden! Catnip (​Nepeta cataria​) is the plant favored by many cats, but it's not just for felines. This perennial herb also does double-duty in the garden by repelling some garden insects, including squash bugs and aphids. You can also dry the leaves and use them in herbal teas. Catnip grows in a clump, year-round in USDA zones 3-7, although in winter it dies to the ground in some areas.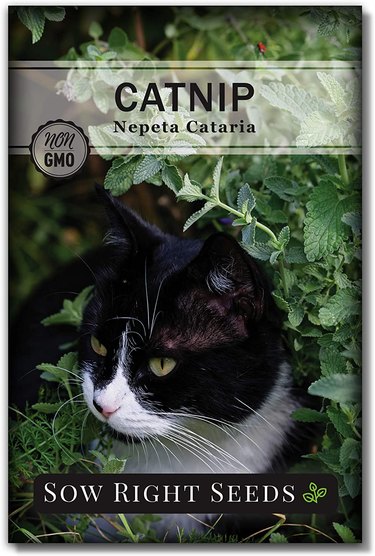 Whether you want to grow herbs to use in the kitchen, in your landscape design, in your butterfly garden or even for your feline friends, perennial herbs can take up permanent residence for years to come in your yard or garden.
Choose perennial herbs that are winter-hardy in the region where you live to ensure that they'll grow year-round, realizing that some are evergreen while others may die back to the ground in winter but sprout again the following spring. So "perennial" may mean that you see top growth all year long or that the roots continue growing even when the top growth dies back in winter. And remember that most herbs need little maintenance, which is an added benefit for the normally forgetful gardener!