Easter is around the corner, which means that the traditional activities are also looming. The typical Easter crafts like dyeing eggs or making bunny ears never fail, but it's time to try something new. The great thing about go-to crafts is that they will always be there waiting for you, so there's no need to have FOMO (fear of missing out)! Instead, you can try any activity from the list below and each would be a great new addition to the celebrated holiday.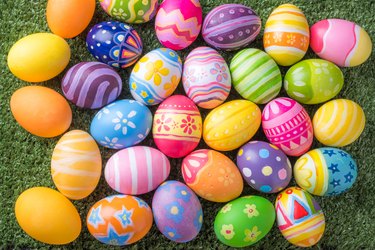 Hanging ornaments aren't the first thing that come to mind when one thinks about Easter but they could be! This kit comes with 30 unfinished wooden slices, 30 pieces of rope and 12 coloring pens. The possibilities are as big as your imagination which makes it all the more fun. This is also a great alternative to dyeing eggs if you're looking for a less messy version.
Click here to check it out.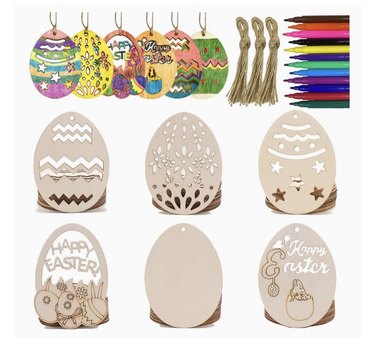 The foam Easter egg kit is also a cleaner alternative to painting eggs. The kit comes with eight sets of decorations with four different patterns so there's still the fun of choosing. These are safe and allow creativity to flow as it should: uninhibited. The foam kit could also be used as decorations after being made so then there are two different uses out of one kit, which is always a plus.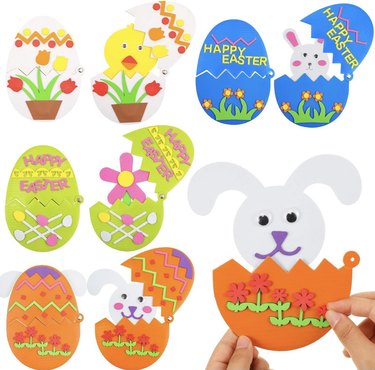 Easter Egg Sun-Catcher Kit
Easter brings candy filled afternoons and sunshine and what better way to combine it than making a sun-catcher! This kit includes four paper eggs, tissue eggs in a variety colors, and detailed instructions. The eggs could also be used for decoration by forming a garland to be hung in windows or staircases. This kit would be a great way to involve the whole family in Easter preparations while also trying something new.
Click here to try something new.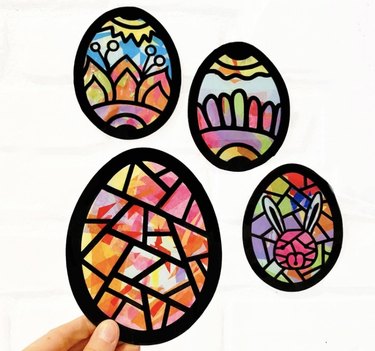 Easter Cross Stitch Card Kit
If you're not really a crafter, then the next kit is more for you. The Easter cross stitch card kit helps you create a fun holiday card in a new way. It includes four plastic sewing needles, four colors of embroidery thread and 12 pre-punched design cards with envelopes. So all that's left is for the maker to choose which card to work on. This would be a very good way to participate in the holiday fun with none of the cleanup.
Click here to check out this cool card.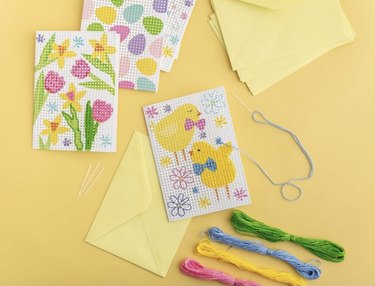 The last craft on this list is so cute that it's hard to stand. After you've painted or dyed your eggs, you can now put them in little home. It wicks away moisture just in case it rains a little or water somehow gets on the house. This craft would be a perfect way to end Easter crafts and could also serve as a little memento of time well spent.
Click here to check it out.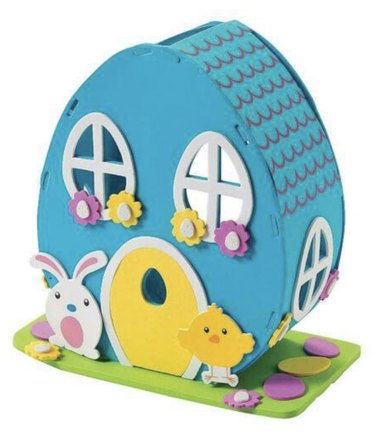 Since there are so many different ways to celebrate Easter, there is no wrong one. The only way to be wrong would be to not celebrate it at all, which would be a shame given the egg-cellent choices above. Any of these crafts or kits are sure to brighten your spirit and your home. The only challenge would be choosing one. Happy crafting!