​eHow may earn compensation through affiliate links in this article.​
Oh, what to do when you just can't resist a crunchy snack, but you're trying to live a more zero-waste lifestyle at the same time? Don't worry – we have you covered. This resourceful project will not only make you feel a little better about buying those tasty munchies but it will keep some trash out of the landfill as well. Instead of throwing out the bags when you're finished snacking, sew them together to create this fun, colorful and reusable tote.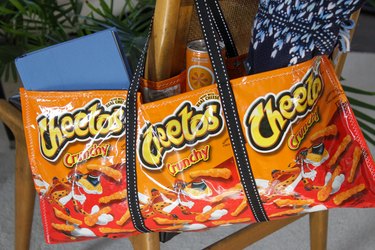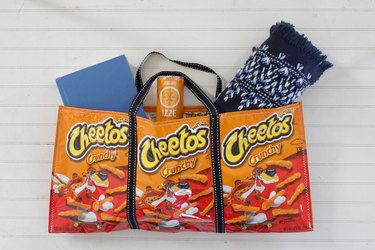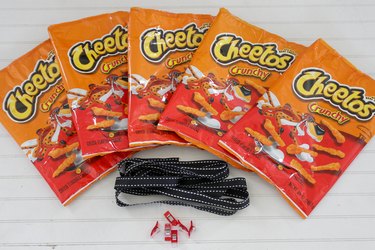 Step 1
Smooth out the snack bags and place three bags together, overlapping the sides by about 3/4 inch. Use wonder clips or paper clips to hold them in place. Sew the bags together with a zigzag stitch. Make two of these – one for each side of the tote.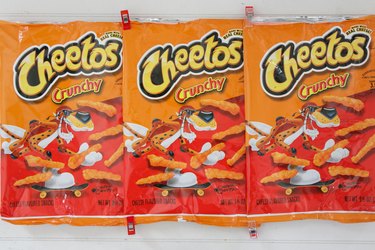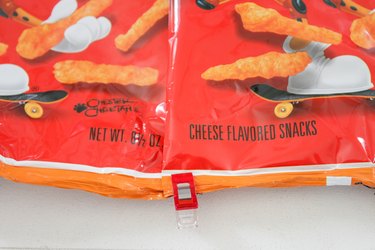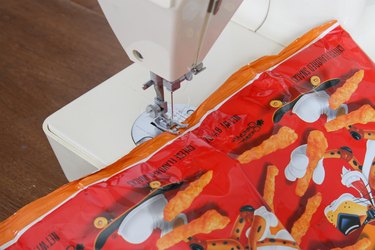 Step 2
Fold down the top edge about 3/4 inch toward the back side of the snack bag. Use a clip to hold the fold in place. Sew across the top with a zigzag stitch.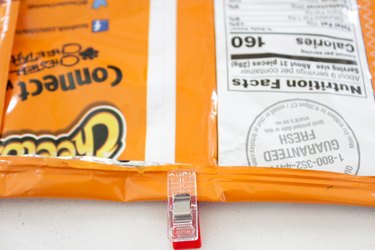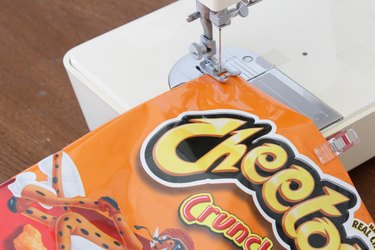 Step 3
Lay out the two sides with the bottom edges together so they are symmetrical. Then, bring one side up and place it on top of the other with the right sides together. Clip the bottom edge and sew across with a zigzag stitch.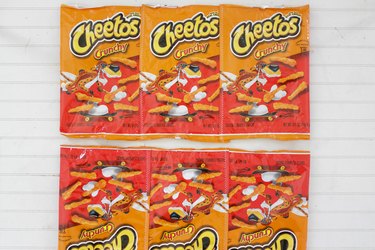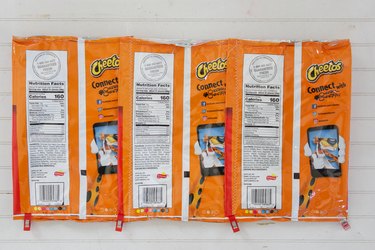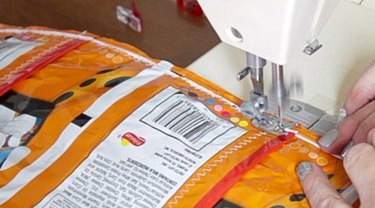 Step 4
Open the bag with the front sides facing up. Lay out the ribbon along the seams, leaving enough ribbon for a handle. Clip in place. Use a zigzag stitch to attach the ribbon to the tote.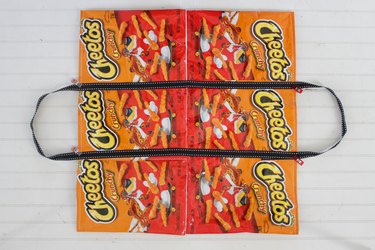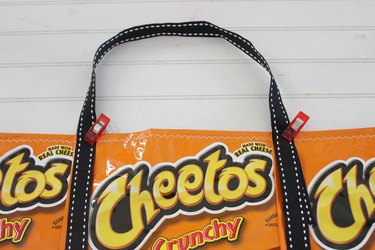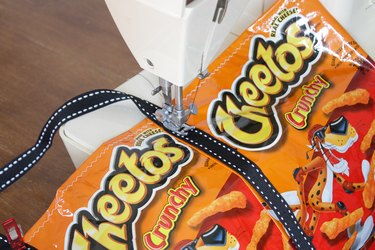 Step 5
Fold the tote with the wrong sides together and clip the sides. Sew the sides with a zigzag stitch.