If you love zesty and fresh flavors, treat yourself to homemade pico de gallo. It calls for just a handful of ingredients and zero cooking time. Simply chop, mix and chill in the refrigerator. Enjoy it as a dip or topping... or eat it by the spoonful!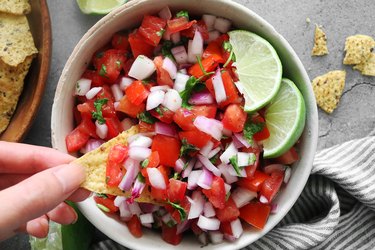 Things You'll Need
6 Roma (plum) tomatoes

1/2 red or white onion, diced

Juice from 1/2 lime

1 teaspoon sea salt

1/4 teaspoon ground black pepper

1/2 cup fresh cilantro, packed

1 jalapeño pepper, seeded and minced (optional)
Tip
Make sure your tomatoes are ripe and firm. Otherwise, your pico de gallo may be mushy.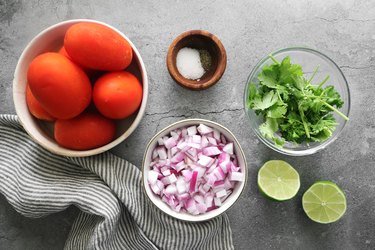 Step 1
Cut each tomato in half. Scoop out the seeds and pulp.
Repeat with the jalapeño pepper, if using. For extra heat, leave some seeds.
Step 2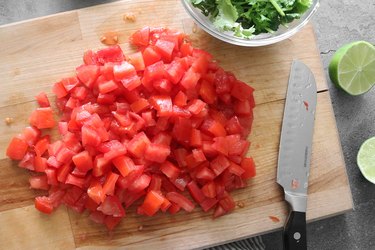 Step 3
Finely chop the cilantro.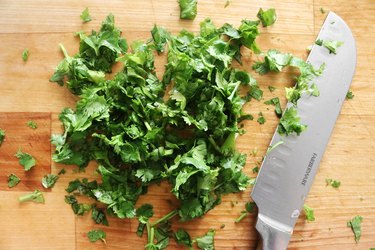 Step 4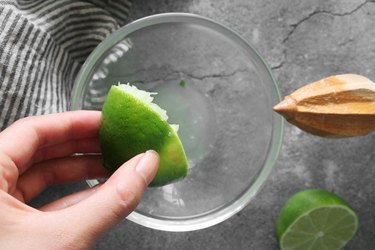 Step 5
In a large bowl, combine all the ingredients. Mix well, then cover and chill for at least 30 minutes. For the best flavor, let chill for two hours or more.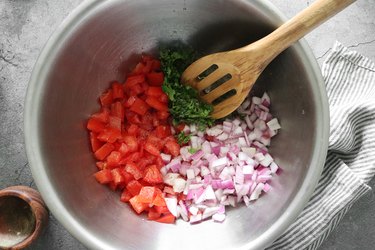 After chilling, taste your homemade pico de gallo. Feel free to add more lime juice, cilantro or spices, if you'd like.
When it's time to dig in, pair with tortilla chips or add to burritos, tacos or quesdillas. Be sure to use a slotted spoon.