​​eHow may earn compensation through affiliate links in this article.​
Whether watching a favorite movie, reading a good book or just relaxing next to a warm fire, this floor pillow mat will keep you cozy and comfy. Bring it along when you're camping, take it on sleepovers or wherever an extra bed or mattress is needed. It just takes a couple of yards of soft fleece and four standard sized pillows to make one of these snug cushions. Just a word of warning though — if you have kids, you'll need to make more than just one.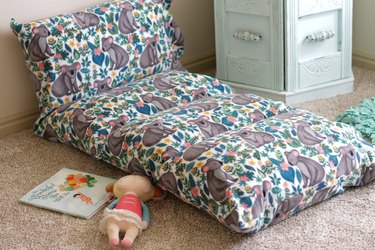 Things You'll Need
2 1/8-yard of fleece

Sharp scissors

Straight edge

Four standard pillows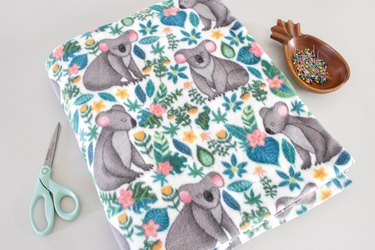 Step 1
Fold the fleece in half lengthwise with the right sides together. Line up the short edges. Pin and sew the short sides. Leave the long side open.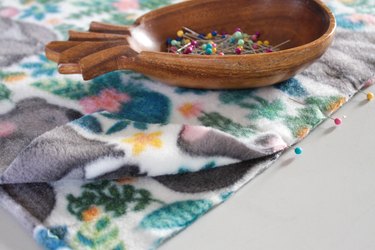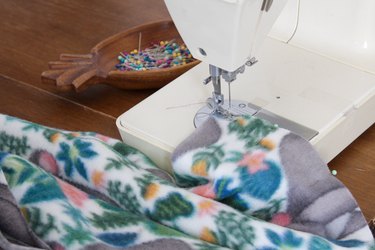 Step 2
Turn right side out and push out the corners.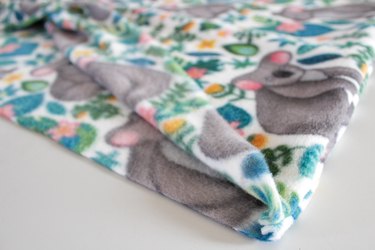 Step 3
Start at one short end and mark a parallel line every 18 1/4 inches until you reach the other short end. Pin and sew along each line. This will form a case for each pillow. Since fleece doesn't fray, there's no need to hem the raw edges on the long side.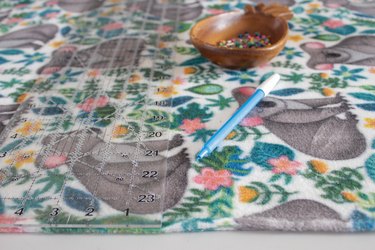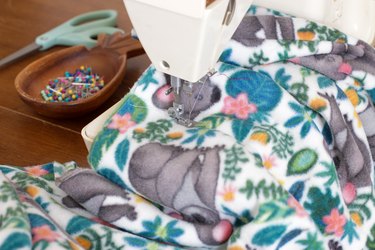 Step 4
Insert the pillows into each section.