While apple pie is an all-time favorite, it can be time-consuming to make from scratch. Why not make this homemade apple pie bread instead? Between the fresh apple chunks and generous dose of cinnamon, this moist quick bread tastes just like apple pie! Whip up a loaf (or three) and enjoy it with coffee, milk or hot apple cider. If you're craving an extra-decadent snack, top off the bread with a classic crumble topping.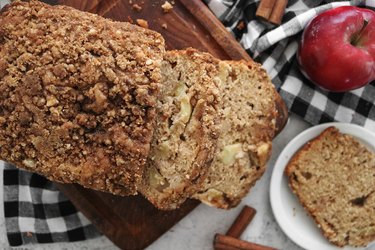 Apple Pie Bread
Things You'll Need
1 1/2 cups all-purpose flour

1/2 cup granulated sugar

1/2 cup brown sugar

2 teaspoons baking powder

2 teaspoons vanilla extract

2 eggs, beaten

1/3 cup milk of choice

1/2 cup (1 stick) unsalted butter, softened

2 small apples, peeled and diced

2 teaspoons ground cinnamon

1/2 teaspoon ground nutmeg

1/2 teaspoon salt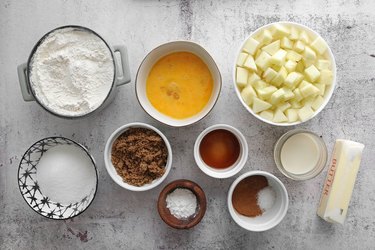 Step 1
Preheat the oven to 350° Fahrenheit. Generously grease a standard loaf pan with butter or cooking spray.
In a large bowl, combine the flour, baking soda, cinnamon, nutmeg and salt. Mix together and set aside.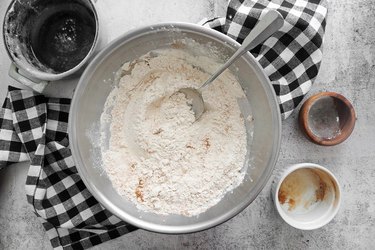 Step 2
In a separate bowl, combine the sugars, vanilla extract, eggs, milk and butter.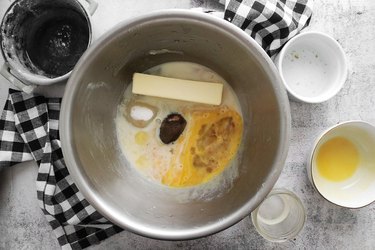 With a hand mixer, mix until creamy and combined.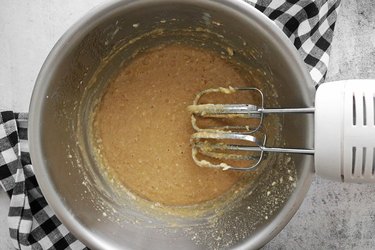 Step 3
Slowly add the dry ingredients, stirring frequently.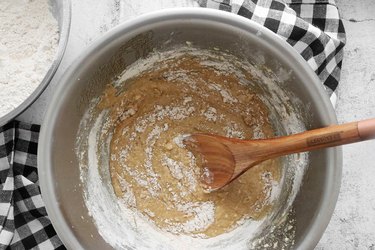 Stir until the batter is uniform and thick.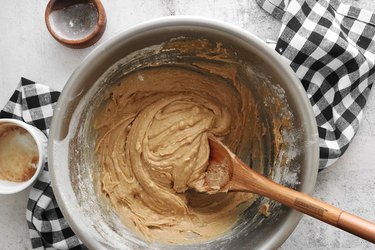 Step 4
Fold in the diced apples.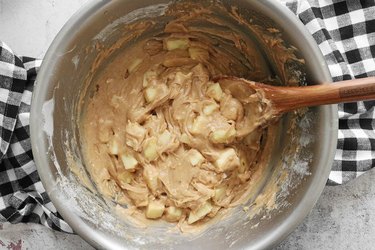 Step 5
Pour the batter into the greased loaf pan.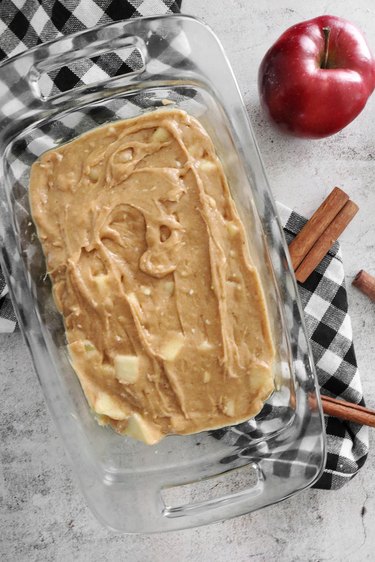 Crumble Topping (Optional)
Things You'll Need
1/4 cup all-purpose flour

1/3 cup brown sugar

2 tablespoons butter, melted

1/4 teaspoon ground cinnamon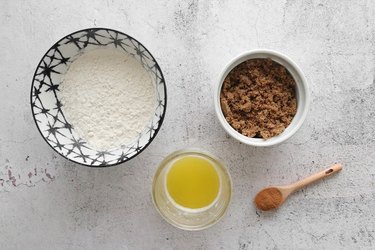 Step 1
In a small bowl, combine all the ingredients.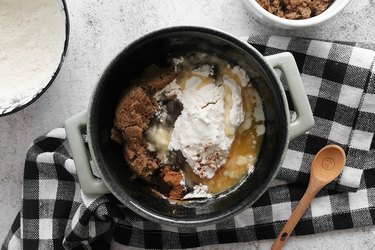 Step 2
Stir until crumbly, using a fork to break up clumps of butter that may form.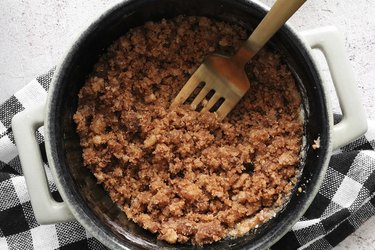 Step 3
Sprinkle an even layer of crumble topping on the batter.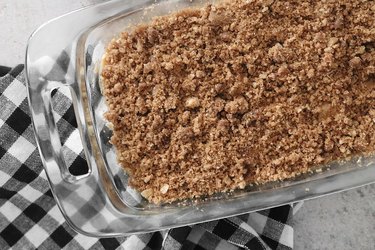 Step 4
Bake for 50 to 55 minutes, or until a toothpick in the center comes out clean and the crumble is dark brown.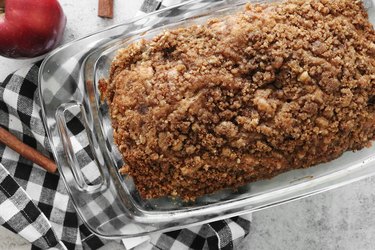 Tip
Check the bread around the 40-minute mark. If the crumble topping is browning too quickly, place a piece of foil on top.
Let the bread cool slightly before serving.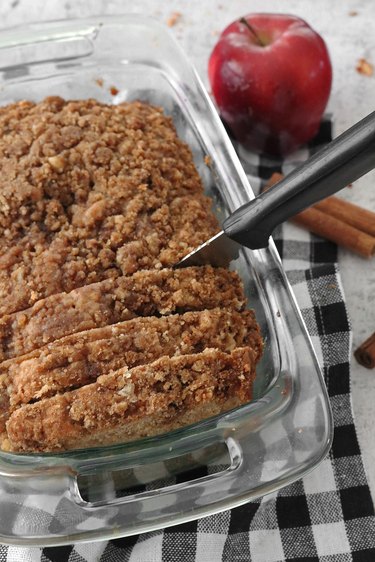 To remove the bread from the loaf pan, let cool and run a butter knife across all four sides. Flip the pan upside down on a cutting board. Slice and serve with butter, cream cheese or ice cream.