Did someone say pie? If you want to bake people happy this holiday season, make a pie. There's just something comforting about a fresh, hot pie with a flaky crust and flavorful filling. From pecan to apple, please your friends and family with a fresh, golden, homemade pie. And when you show up carrying it in this stylish and handy fabric pie carrier, everyone is going to want to know which boutique sells them. They'll be surprised when you tell them you made it yourself!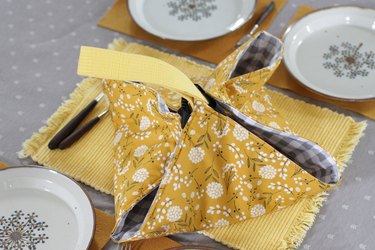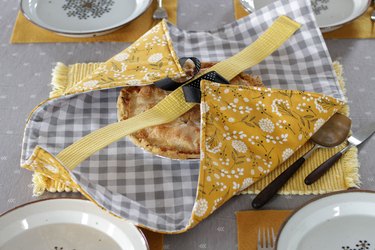 Things You'll Need
22-inch square piece of cotton batting

Two 22-inch square pieces of coordinating cotton fabric

Two 7-inch pieces of wide ribbon

Straight pins

Sharp scissors

22-inch piece of cotton webbing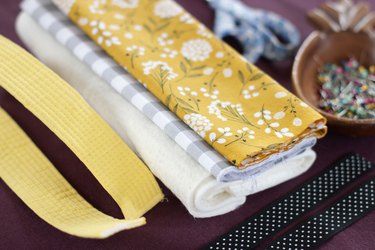 Step 1
Layer the fabrics starting with the cotton batting on the bottom, then place one of the fabrics with the right side facing up on top of the batting. Pin the ribbon 1 1/2-inches away from the corner on both sides.
Place the second piece of cotton fabric on top with the right side facing down. Pin all around the four sides. Pin another ribbon in the same way on the opposite corner from the first ribbon.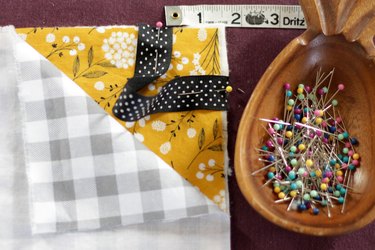 Step 2
Sew around all four sides, being sure to remove the pins as you sew. Leave a 5-inch opening in one side.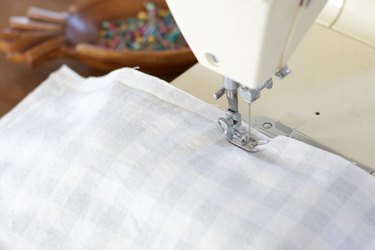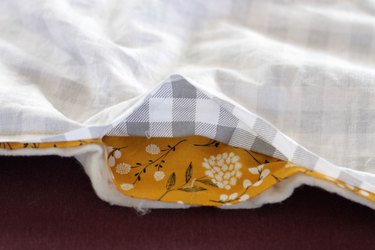 Step 3
Clip all four corners. This will reduce the bulk and help the corners to lie flat when you turn it right side out.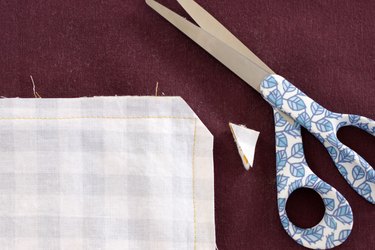 Step 4
Pull the fabric through the 5-inch opening in the side to turn it right side out.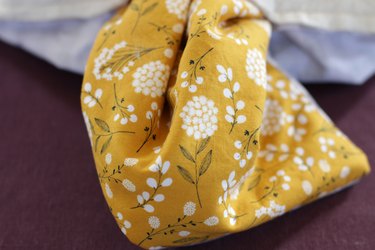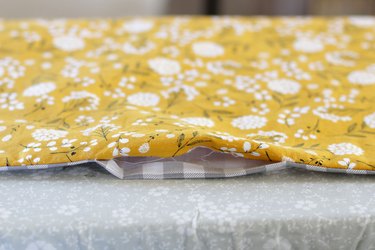 Step 5
Press the opening and pin it closed. Continue to press all of the edges to create a nice crisp finish.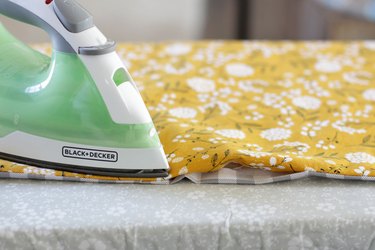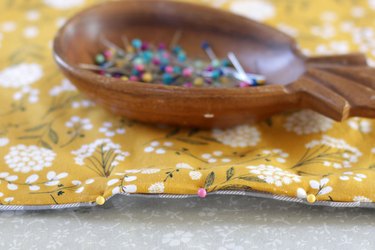 Step 6
Topstitch around all four sides.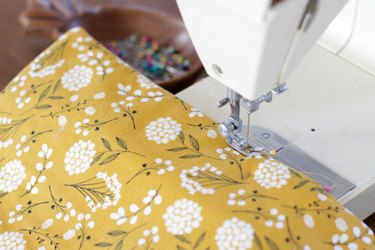 Step 7
Pin and sew the cotton webbing 2 inches in from the corners without the ribbon loops. It will pull up slightly. This will be the inside of your carrier.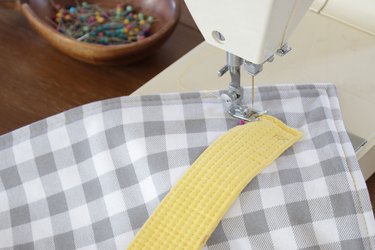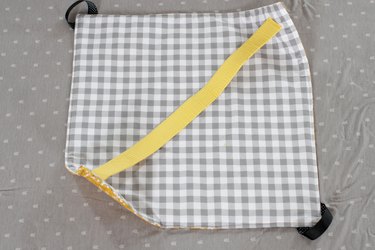 Place your pie in the center.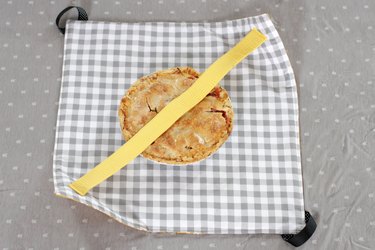 Thread the webbing through each ribbon loop and pull closed.