From the flaky puff pastry to the melted cheese, these garlic Parmesan asparagus twists taste just as good as they look. The recipe only takes 30 minutes to make, so it's perfect for when you're in a pinch! Plus, you can easily double or triple the recipe if you're planning to feed a big crowd. Read on to learn how to make this tasty appetizer dish.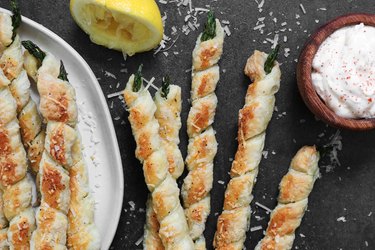 Things You'll Need
12 spears asparagus stalks

1 sheet puff pastry, thawed

Flour, for dusting

2 tablespoons Parmesan cheese, grated or shredded

1/2 teaspoon garlic powder

Salt and pepper, to taste

1 egg, lightly beaten
Tip
Thin asparagus spears are best. Thick spears require a longer cooking time, which will burn and over-bake the puff pastry.
Step 1
If you're using shredded Parmesan, chop it up into smaller pieces.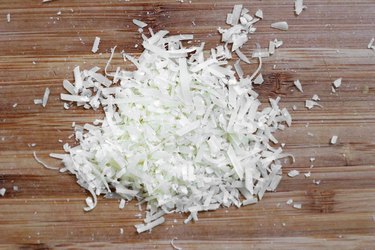 Step 2
Pre-heat the oven to 400 degrees F.
Trim the woody ends off the asparagus spears.
Step 3
On a lightly floured surface, unfold the thawed pastry sheet. Slice into 12 3/4-inch strips.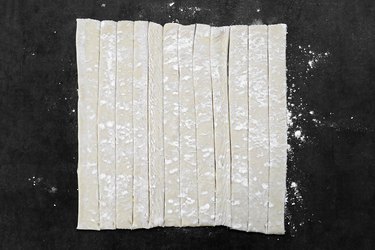 Step 4
Wrap the strips of dough around the asparagus spears.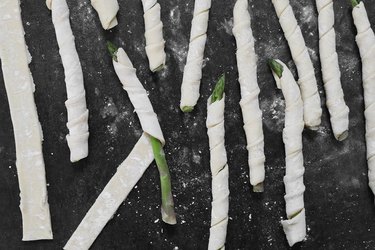 Step 5
Brush the puff pastry with egg.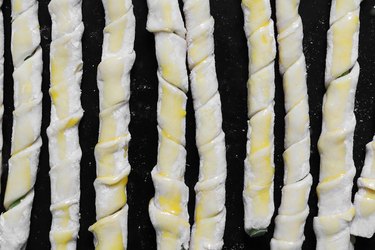 Step 6
Garnish with Parmesan cheese, garlic powder, salt and pepper.
Place the seasoned twists on a lightly greased baking sheet. You can also line the baking sheet with parchment paper or a silicone mat.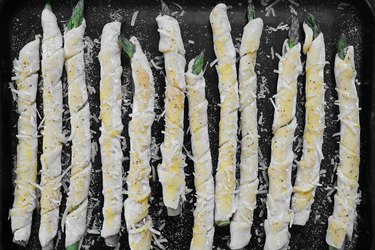 Step 7
Bake for 15 minutes or according to the directions on the puff pastry packaging. The twists are ready when they're golden brown.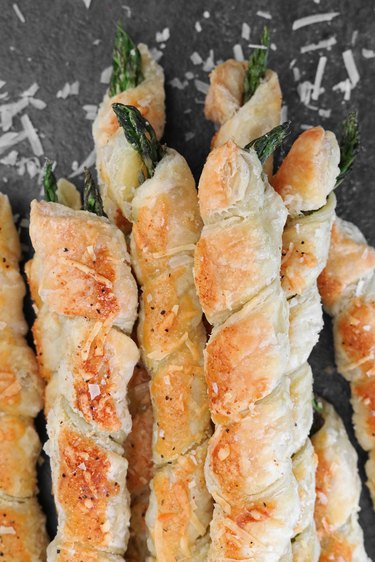 Serve with your favorite dipping sauce. Delicious options include ranch dressing, sour cream or plain yogurt with herbs. For this particular recipe, we whipped up a quick dip made of 3/4 cup mayonnaise, 2 teaspoons lemon juice, salt, pepper, and a dash of paprika. Yum!