You know summer's officially over when all those back-to-school pictures start popping up all over your news feed. This year, don't forget to pamper your child's new teacher in the midst of all of the excitement. If you've been looking for the perfect do-it-yourself teacher gift, then look no further. This simple fabric key or badge lanyard will be the envy of all the other teachers. They will all be clamoring to have your child in their class next year just so they can get one of your cute lanyards.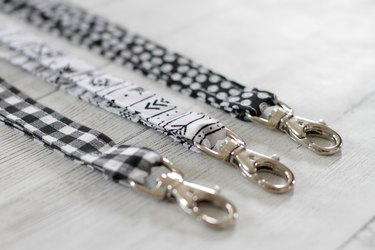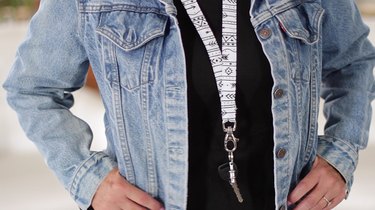 Things You'll Need
37-inch x 3 1/4-inch piece of fabric

Swivel clasp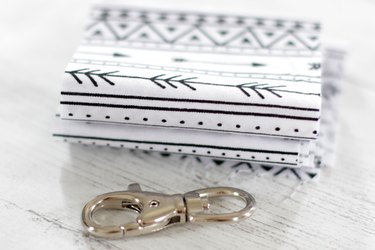 Step 1
Fold the fabric in half lengthwise and press with a hot iron to create a center line.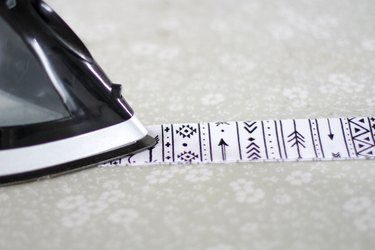 Step 2
Open the fabric strip and fold the outer edges toward the center crease. Press with the iron.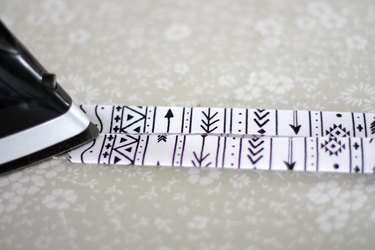 Step 3
Fold in half again so the raw edges are tucked in the middle and your fabric strip is four layers thick. Press again.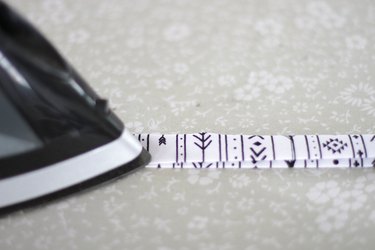 Step 4
Topstitch close to each long edge.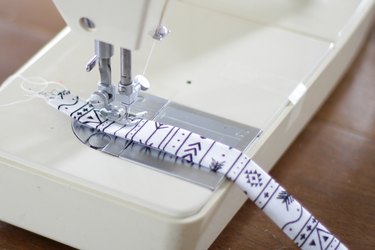 Step 5
Fold one of the short edges over 1/2-inch and press.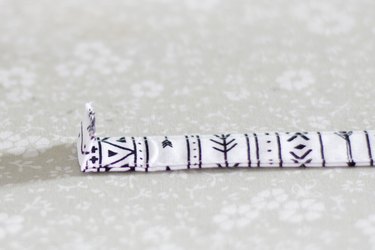 Step 6
Fold again, this time 3/4-inch and press well with a hot iron.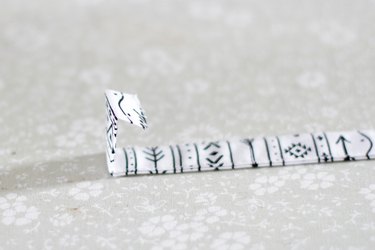 Step 7
Thread the swivel clasp onto the folded end.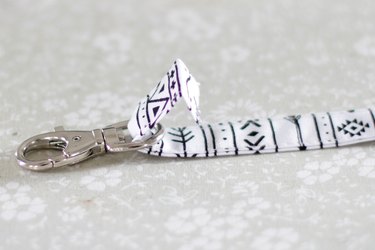 Step 8
Tuck the other short end of the lanyard under the folded edge. Pin and sew in place.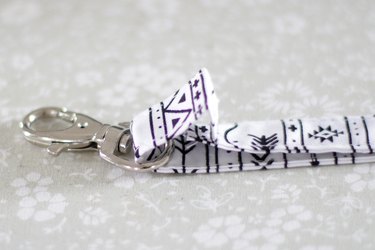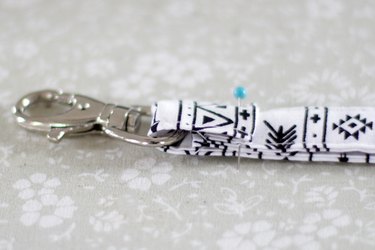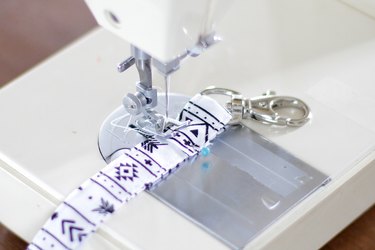 These lanyards are so quick and easy to make, you could make one to go with every outfit. Plus, they are a great way to use up your fabric scraps.