Having guests over for a Halloween party or dinner? Make your own edible, spooky specimen jars that can be used to decorate your Halloween spread or scare guests at the dinner table. These jars will be sure to cause some confusion.
Satiate your inner mad scientist by following this Halloween craft tutorial. With mason jars, canned goods and labels, you'll be able to whip up these seasonal centerpieces in no time. No food coloring required!
Things You'll Need
Canned chicken noodle soup

Chicken broth

Fruit cups

Olives in brine

Other fruits, veggies and canned items you'd like

Mason jars

Printed labels

Scissors

Tape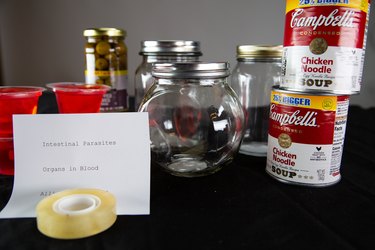 1. Craft your spooky Halloween specimen jar names
Print out creepy labels that involve unusual words and gross body parts. We went with "Intestinal Parasites‌," "‌Organs in Blood" and "Alligator Eyeballs." Cut them into strips.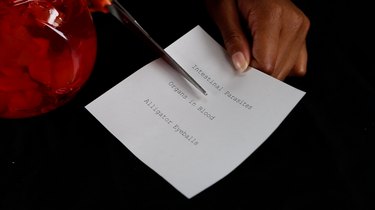 For the first glass jar of "Organs in Blood," take any flavored fruit cups with red gelatin or juice and empty them into the jar until it's filled up.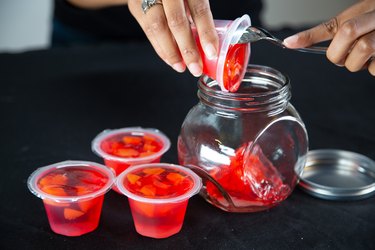 Add the "Organs in Blood" label with tape.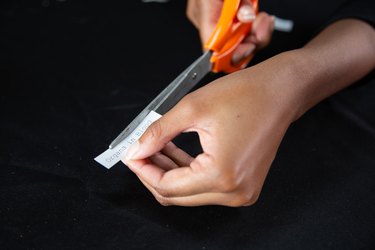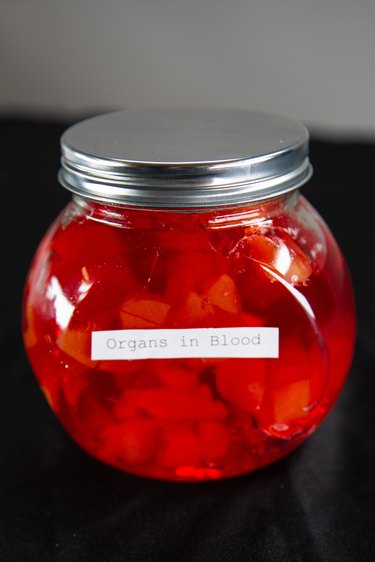 3. Make your next DIY Halloween decoration
For the "Alligator Eyeballs" jar, empty the olives and brine into a mason jar. Add chicken broth to fill the jar completely, then add the printable label.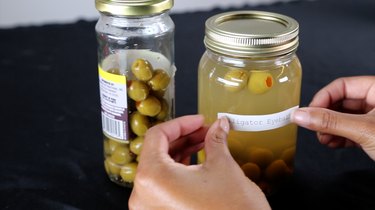 4. Concoct your final specimen
For the final jar of "Intestinal Parasites," heat up some cans of chicken noodle soup. Let them cool, then pour them into the mason jar and add the label.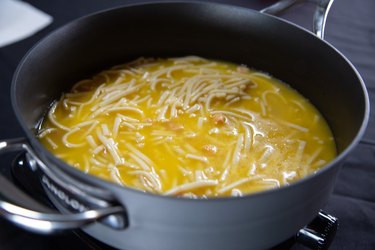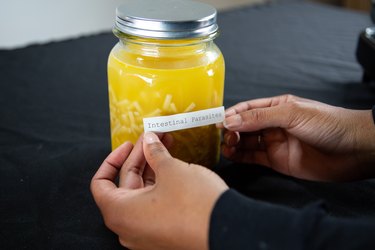 Decorate your Halloween party spread by placing the creepy specimen jars among the other festive foods and home decor on the serving table. You can also confuse your guests by placing them on the dinner table!