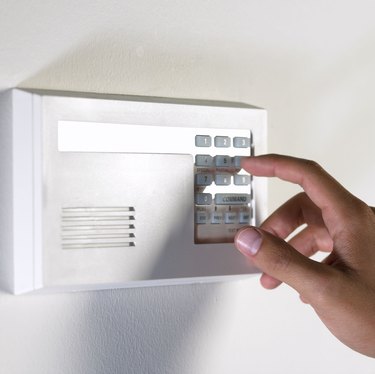 Keeping your home safe and secure is important in today's society. With break-ins on the rise, it has never been more important to install a quality lock. For many years, Schlage has been a leader in the world of locks and home security, and installing one of these locks is an excellent way to keep your home and family safe. Most of the time these locks work properly, but if something isn't, here are some tips.
Resetting Your Security Codes
If you have a Schlage keypad installed on your home, it is important to change the security codes on a regular basis. This will help to protect your property and your family. It is important to always write those codes down in a safe place. Even more important is keeping the master programming code in a safe place. If you forget the security code for your keypad, you will need your master programming code to delete or reset that code.
Keypad Installation Issues
Sometimes a Schlage electronic keypad will not install smoothly on the door. When that happens, look at the rectangular bar to make sure it passes through the latch opening. It is also possible that the cables are pinched between the keypad assembly and the door. Check the cable to make sure it is not stuck between the door and the keypad.
Mounting Bracket Problems
Another common problem with Schlage locks and keypads is a mounting bracket that will not sit flush with the door. If the mounting bracket is not sitting flush, make sure the bar fits properly through the opening in the latch. Also make sure that the keypad cables are not pinched between the bracket and the wall.
Thumbturn Assembly Issues
The thumbturn assembly is an important part of any deadbolt lock. If that assembly will not turn, it is important to check the post on the assembly. This post is designed to fit into a hole at the top of the baseplate. Be sure that the flat spot on the baseplate is aligned with the flat spot on the thumbturn assembly.