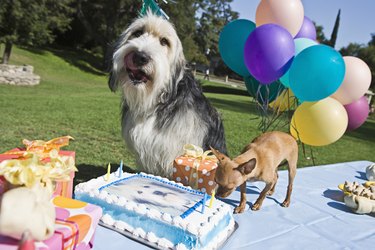 Birthdays should be a day to celebrate, have fun and simply relax. So why should you fork out a ton of money for an event that's supposed to be joyous and stress-free? Here lie 25 excellent ideas to help you celebrate your birthday in style, and all without spending a single penny.
25 Ideas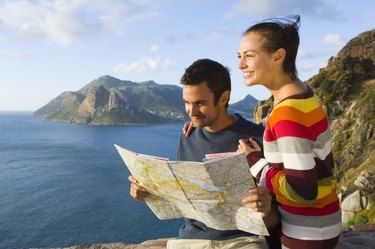 Pack a picnic and spend the day at the park with friends and family.

Weather permitting, work on your tan. Soak up the sun on the beach or even in your own backyard.

Join Baskin-Robbins or Cold Stone Creamery's birthday club and receive a free ice cream the day of your birthday.

Grab some friends and set out for a leisurely hike. Pack some fun snacks for the trip.

Put on your swim suit or trunks, snatch up some sunblock and head for the local public pool.

Shopaholics love spending time at the mall, even when they're not buying. Treat yourself to some old-fashioned window shopping.

Whether you head for the coast, the local mountains or a desert highway, enjoy a long drive filled with great sights.

Rent your favorite movie from the public library completely free of charge. Hollywood Video grants a free rental on your birthday as well.

Check out the arts calendar in your city. Many museums and parks offer free admission and concerts, respectively, on certain days.

Take your dog for a lengthy walk. There's certainly nothing like spending your birthday with man's best friend.

Grab a free birthday dessert at such participating chain restaurants as P.F. Chang's, Applebee's and Hard Rock Café.

Treat yourself to a free birthday appetizer at On the Border, Rock Bottom and TGI Friday's.

Ladies can sign-up at Sephora, the popular beauty products stores, for a free birthday gift.

Stage a friendly sporting event. Head to the local recreation center or park for a game of softball or pick-up basketball.

Celebrate your birthday blessings by giving back to the community. Spend the day volunteering for your favorite charity.

Try out a new recipe or improve upon an old classic. Either way, a day in the kitchen can be very enjoyable.

Host a game night for friends and family. Break out a classic board game or the latest version of Guitar Hero.

Bust out the karaoke machine as you test out your vocal chops and performance skills.

Work with friends to plan a progressive dinner, or rather a mobile dinner party where the sites rotate with each course.

Take you tackle box and bait to the local watering hole for a bit of relaxation and fishing.

Host a casino night at your place. Try your hand at Poker, Blackjack or Craps, all while playing for bragging rights.

Treat yourself to breakfast in bed. Cuddle under the blankets late into the day while you leisurely read the morning newspaper.

Travel across the countryside, along the beach or through city streets as you embark on a soothing bike ride.

Culture vultures may venture to the nearest bookstore or library where writers often present free speaking engagements.

Finish your craft projects. There's something cathartic and relaxing about working on a scrapbook or knitting your own scarf.