1 of 12
As the clock ticks away to the end of the year, it's also counting down to the start of your fabulous New Year's Eve party. You've sent out the invites, purchased party hats and memorized "Auld Lang Syne," but there's still plenty you can do at the last minute to make your party extra special.
Image Credit:

Stockbyte/Stockbyte/Getty Images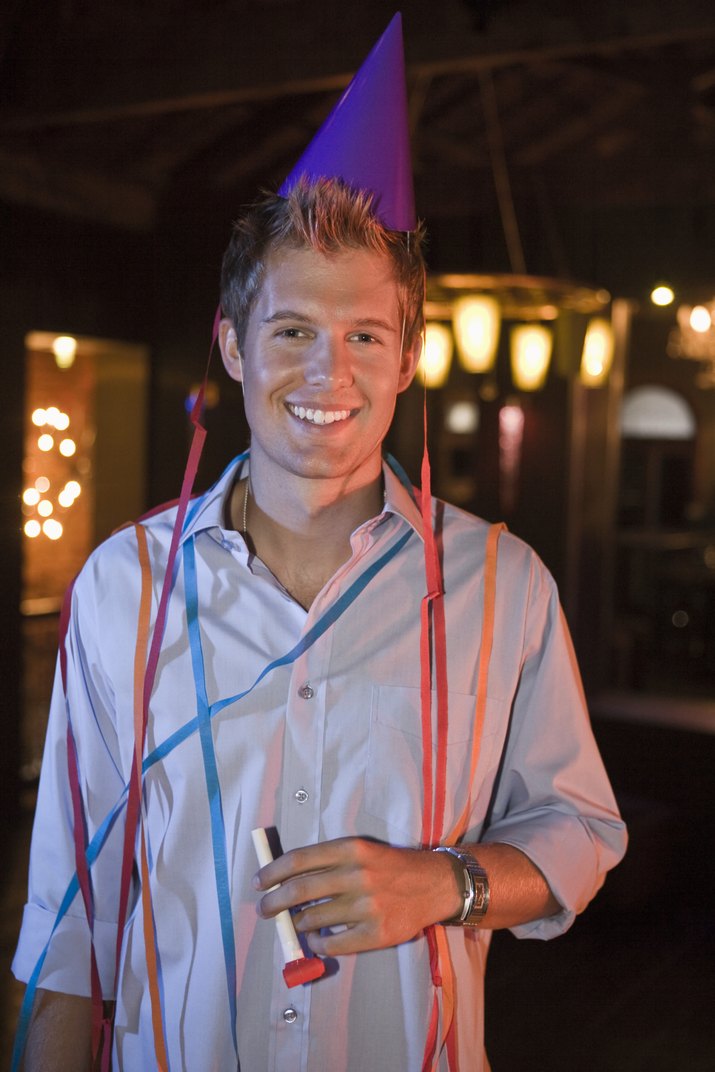 2 of 12
If you want people to feel comfortable, tell them to dress casual, says lifestyle guru and Dallas event planner Steve Kemble. If your guests want to dress up, encourage them, but make sure that everyone feels OK wearing what they want. A lot of people stress out thinking about what they should be wearing to such a party, so having a casual dress code takes the edge off.
Image Credit:

Jupiterimages/Goodshoot/Getty Images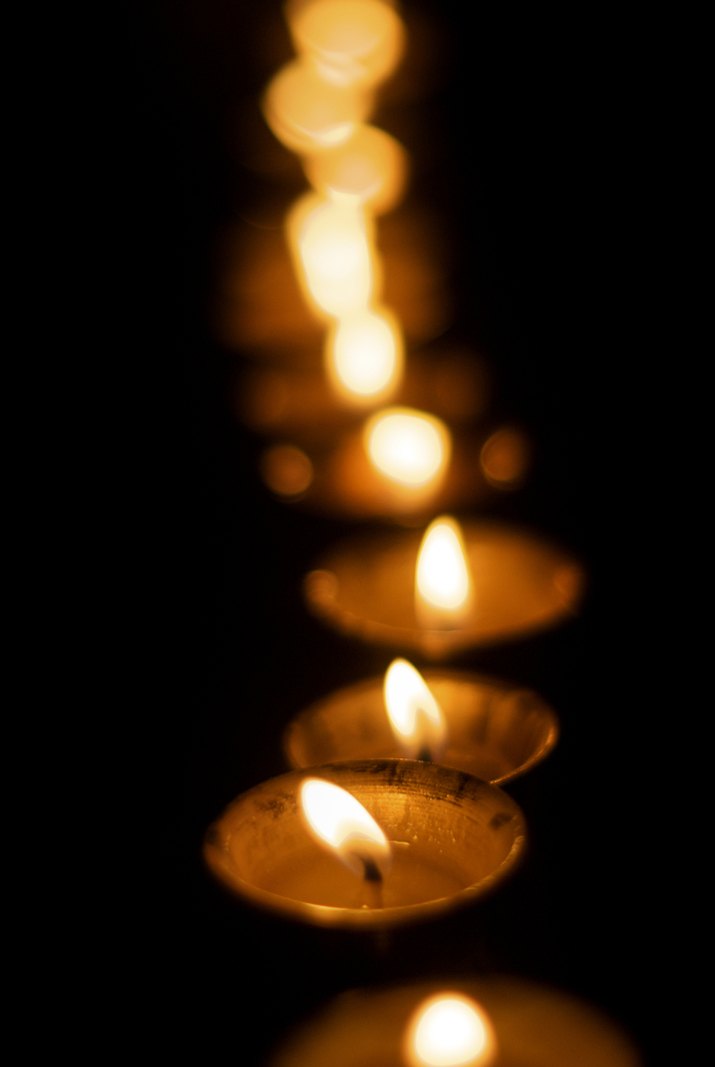 3 of 12
Create a Mood With Candles
Purchase a bunch of small votive candles and a day before the party put them in the freezer. The candles will burn longer that way, Kemble says. Before your party, put the candles in strategic, but safe, locations throughout your home and light them before your guests arrive. Dim the lights and you've created a romantic and inexpensive way to start the festivities.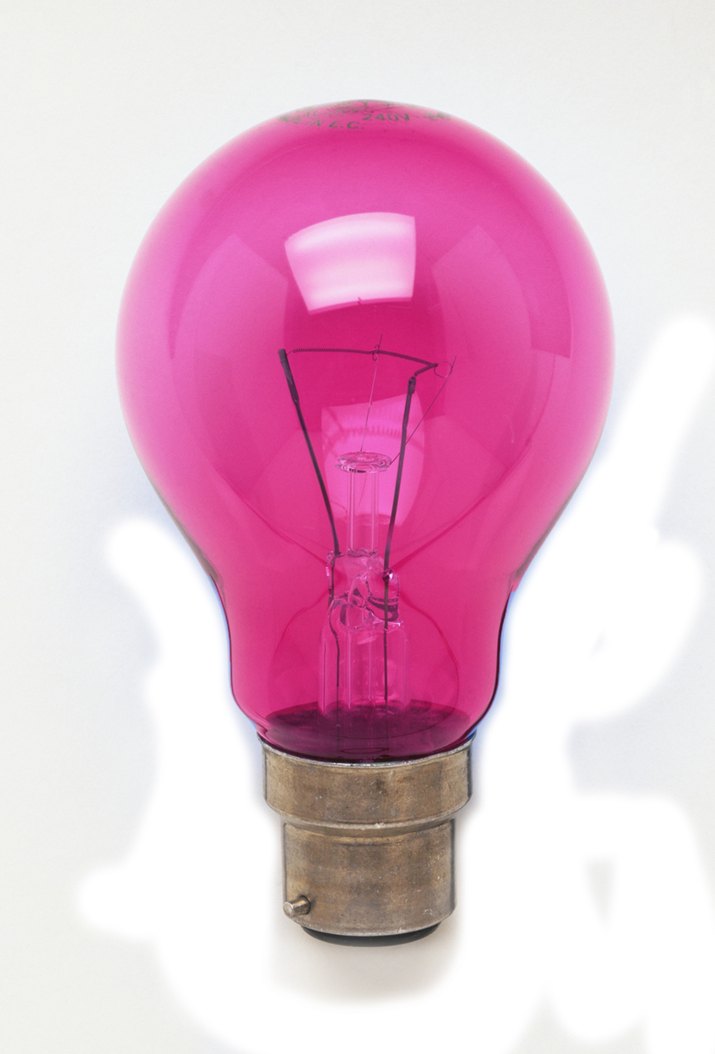 4 of 12
Light Up With Colored Bulbs
Try replacing the light bulb in one of your lamps with a colored bulb that you can buy at any home improvement store, Kemble says. You'll be pleasantly surprised at the atmosphere that a pink light bulb creates at your party.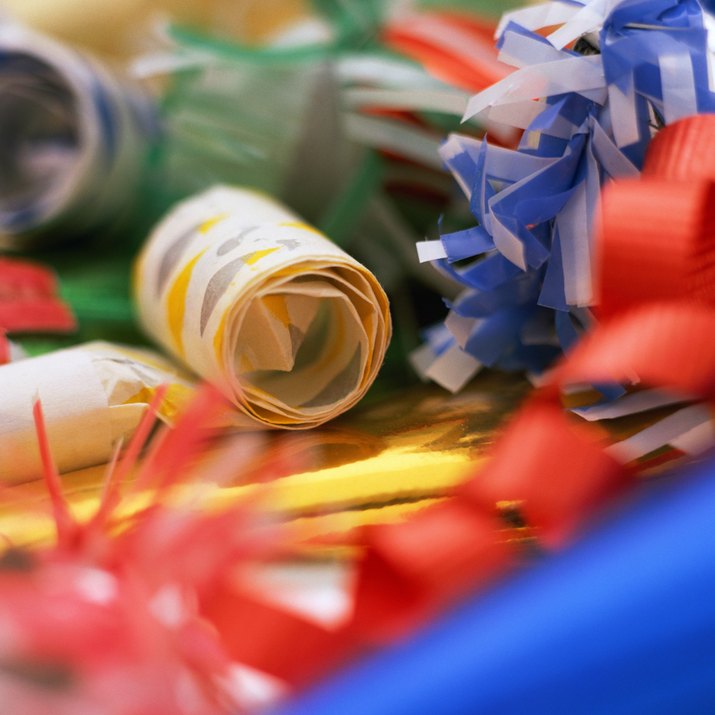 5 of 12
Dump all your New Year's Eve accouterments -- noisemakers, hats, glasses, boas and horns -- into a large platter or decorative bowl and let your guests take whatever items they'd like, Kemble says. Be sure to pass the bowl around just before midnight.
Image Credit:

Stockbyte/Stockbyte/Getty Images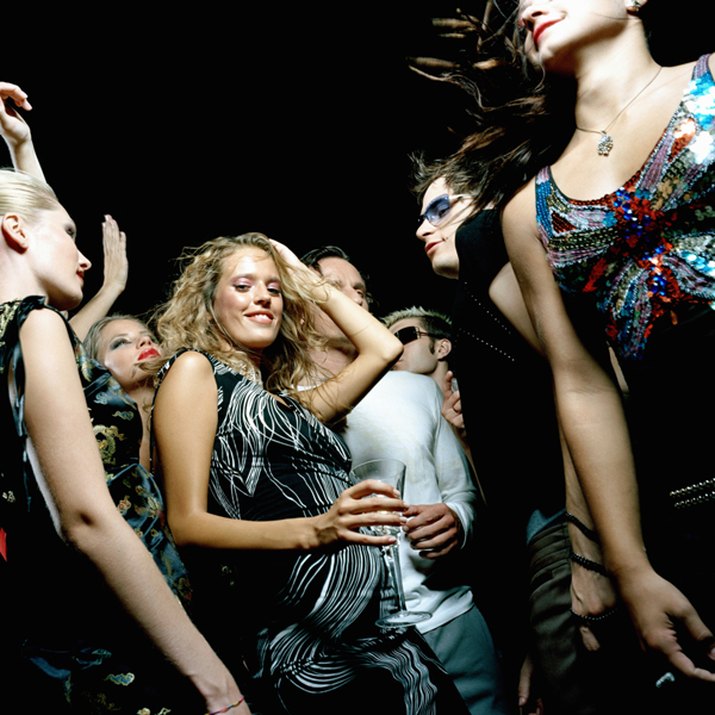 6 of 12
Ask all your guests to email their three favorite songs when they RSVP for the party, Kemble says. Create a custom mix of those songs to play at the party and then burn a bunch of CDs of the mix, create a cute album cover and hand the CDs to your guests as they leave. It's a great memento of the occasion, Kemble says.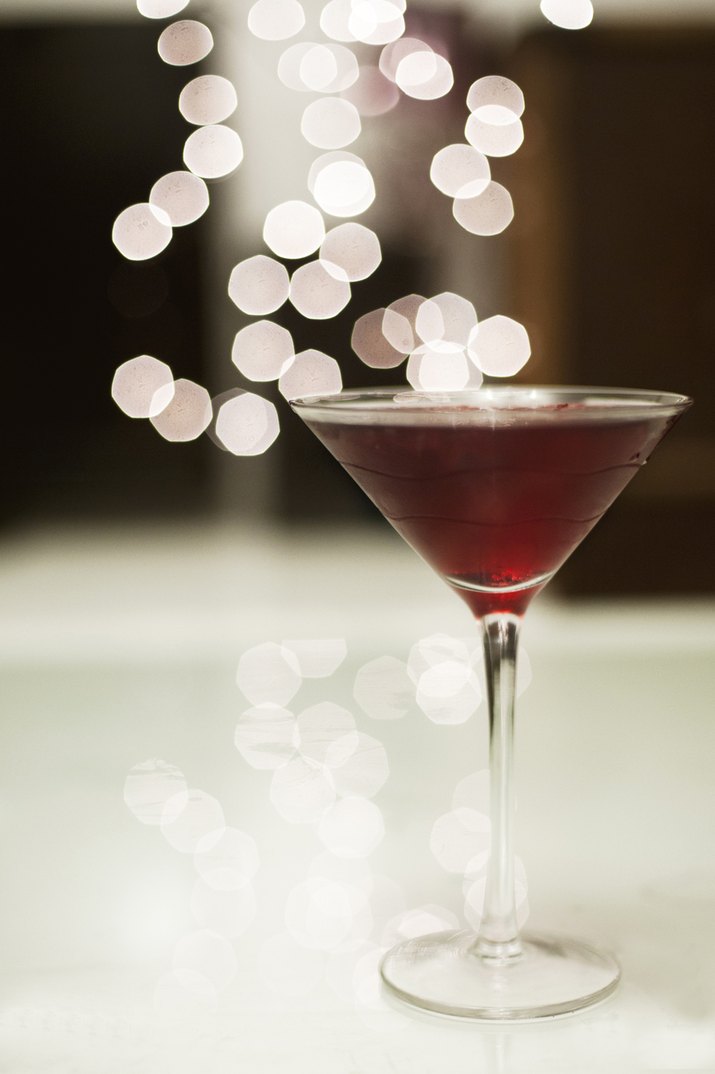 7 of 12
Think about creating a special drink to mark the party. It can be something new you've created or a cool mixed drink that you just love. Offer the signature drink and champagne (for the midnight countdown) and tell your guests to bring their favorite booze. Don't forget to provide soda, tonic, soft drinks, lemons and limes, Kemble says.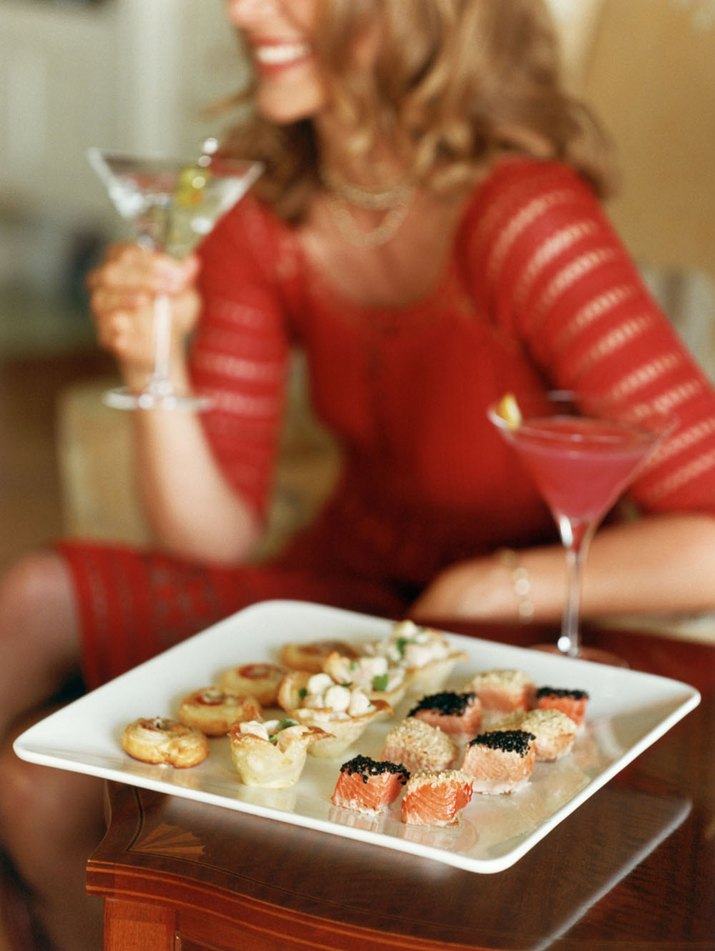 8 of 12
Leave Food Prep to Others
Your local grocery store or specialty food store likely offers appetizers and party food that you can order ahead of time. Many of them also let you bring in your own platters and serving plates and they can place food directly onto your dishes for a no-mess food setup, Kemble says.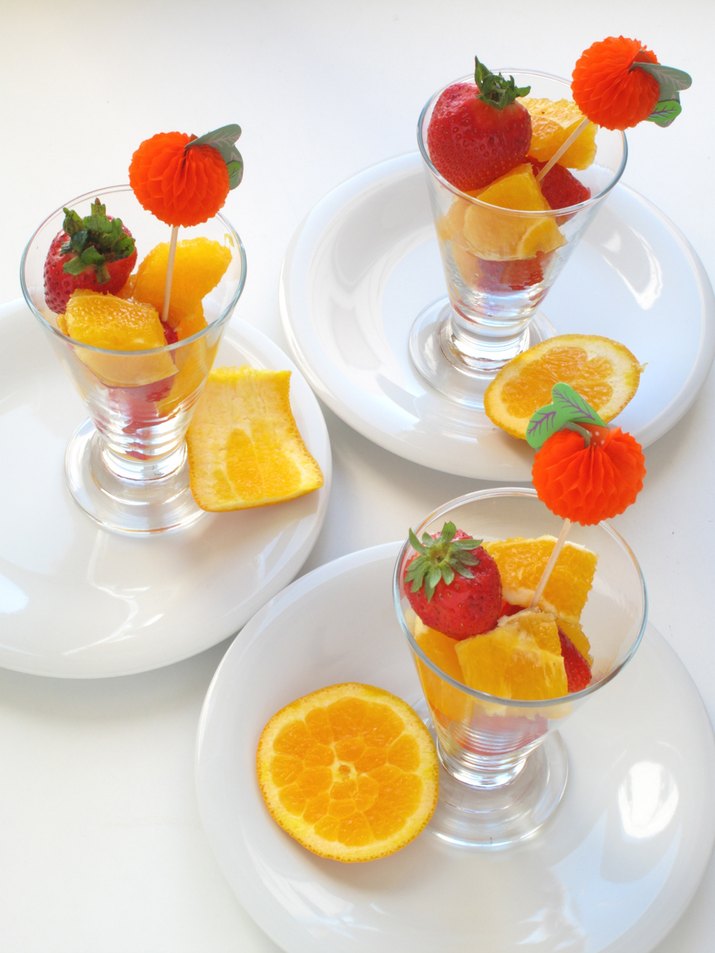 9 of 12
In addition to light snacks that your guests can nibble on throughout the party, Kemble suggests creating a late night breakfast buffet with a premade breakfast casserole as well as danishes and fruit. "It's a change for people and puts something in their stomach toward the end of the evening," Kemble says. Be sure to let your guests know that you'll have more food later on in the night so they save their appetites.
10 of 12
To keep everyone occupied before the countdown, consider playing some games such as having your guests write down their New Year's resolutions on slips of paper and toss them into a bowl. Have each of your guests pick a slip and read it out loud and then have everyone guess who made that resolution, Kemble says.
11 of 12
Don't forget the atmosphere of romance that a New Year's Eve party can create. If any of your guests ask if they can bring someone, say yes! The more the merrier, Kemble says. Also, place bowls of mints in your bathroom, to let guests prepare for that special midnight kiss. And to keep the festivities going even longer, plan to toast the New Year in every time zone, Kemble says.
Image Credit:

Jupiterimages/Goodshoot/Getty Images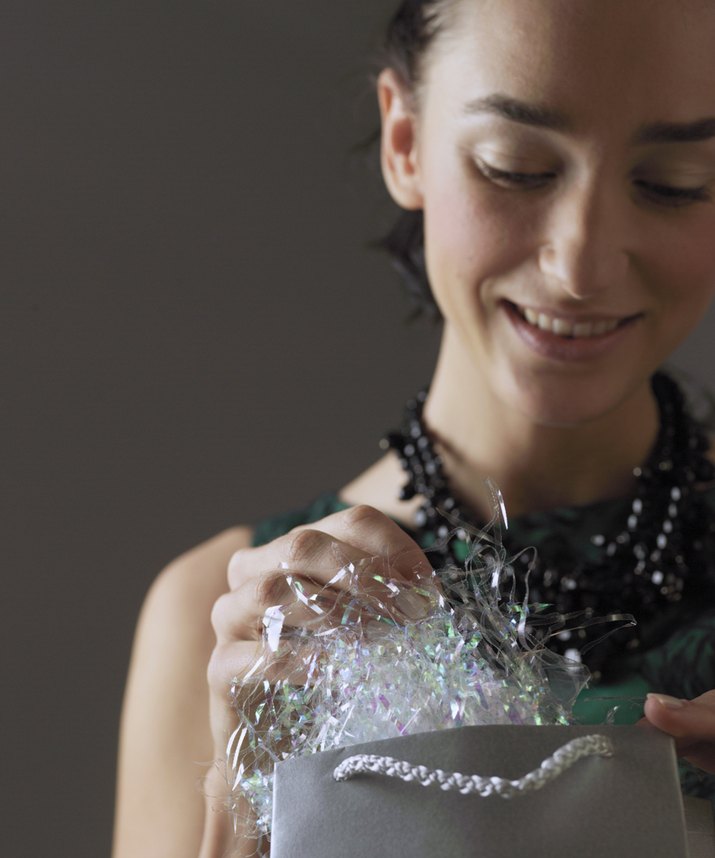 12 of 12
Just before your guests leave, hand them small care packages in paper bags that include aspirin, antacid tablets, vitamin C and the CD with your party mix. Kemble likes to give designated drivers hot chocolate in a to-go container for the drive home. And for those who need some help, have the phone numbers to local taxi companies readily at hand.