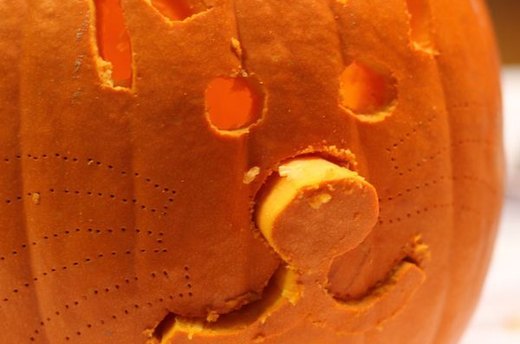 The key to an eye-catching jack-o'-lantern? For busy families, sometimes it's just finding a fun pattern that you can do quickly. We picked our top easy and eerie templates from eHow's extensive library. Here are six ideas for jack-o'-lanterns, which can be crafted in two hours or less!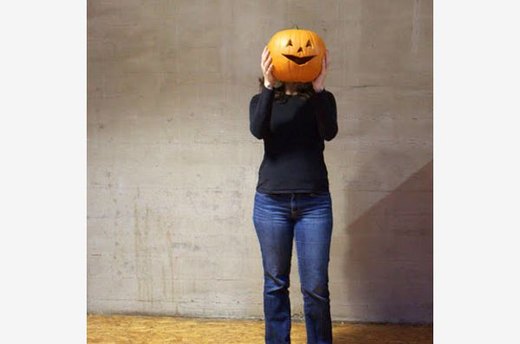 Easy Does It
If you want to be truly original, while everyone's stocking up on drimmels and linoleum cutters to make the most elaborate jack-o'-lantern known to man, go back to basics with the oldie-but-goodie "Easy Triangle Face" pattern. Life is complicated -- your jack-o'-lantern doesn't have to be.
The Cat's Meow
Who doesn't love a cat -- especially on Halloween? This easy "Cat" stencil will have your Halloween off to a ferociously adorable start in a jiffy.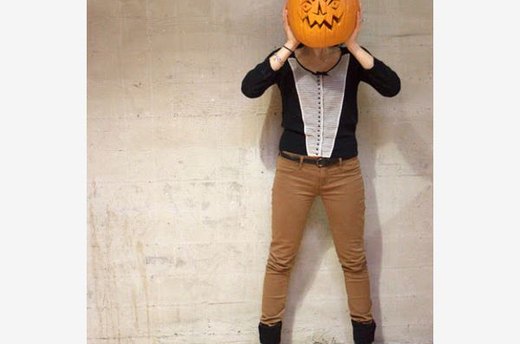 Get Spooky
That crooked grin is what gives this "Spooky Face" template its name. This pattern is for slightly more ambitious carvers than the "Easy Triangle Face," but can still be done in just a few hours.
A Boo-tiful Pumpkin
Who knew five ovals could be so eerie? The "Boo Ghost Face" pattern is perfect for an oddly shaped pumpkin -- you can turn a misshapen gourd into a masterpiece of emotion with just a few quick cuts. Who wants a perfectly round pumpkin when a deformed one is so much scarier?
Scared (and Scary) Skull
Celebrate Halloween and the Day of the Dead (November 1-2) with the "Scared Skull" stencil.
Templates: Try DIY
Creating your own pumpkin carving template is easier than you might think. Pick a simple image with clearly defined edges, decide what's going to be your negative space (the part you carve out) and positive space (the remaining rind), and print it large enough to become a stencil. Our eHow logo printout is 8 inches, providing structure for the jack-o'-lantern, with letters you can see from a distance.
Get started with our gallery of free pumpkin carving patterns here