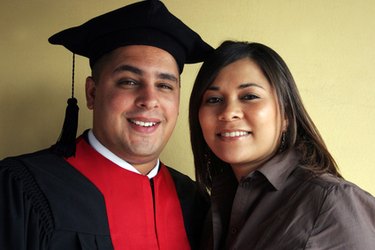 When a young person or an adult graduates from high school or college, loved ones feel a sense of pride and joy. A graduation is a milestone in a person's life, signifying achievement, accomplishment, hard work and the ability to face challenges and overcome obstacles. If you are looking for ways to pay tribute to a special graduate in your life, there are some creative, personal things you may want to consider to make the day extra special.
Photo Displays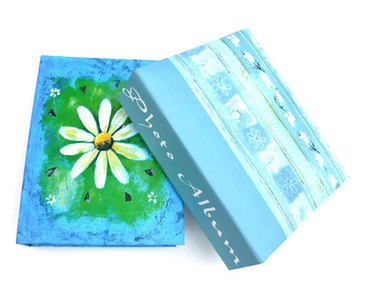 One great way to pay tribute to a graduate is to display meaningful photographs from her life in a creative way at the party or celebration. You might make a scrapbook, create a decorative table shrine that depicts her awards, photos and accomplishments, or have a photo book professionally published. If you decide to make a scrapbook, try to find a local scrapbooking workshop where you can get some ideas for a design.
Video Biography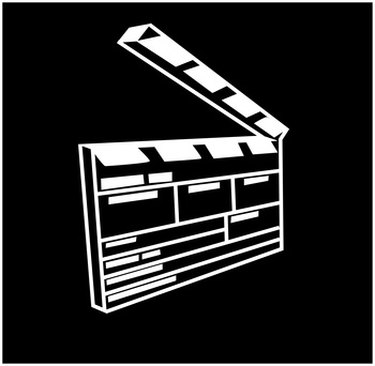 You can also honor a graduate through a home video that highlights important events in his life. You can put a movie together yourself using your computer's DVD burner, or have a company make one professionally. Have the film set to music, and keep it playing in the background during the graduation party so that it can also act as a conversation piece.
Guest Book or Card Box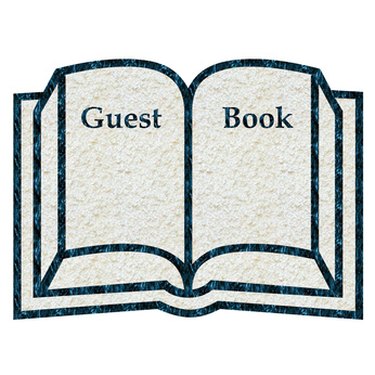 It will mean a lot to both guests and the graduate if everyone feels involved in the celebration and is able to make some sort of tribute. By having a guest book or decorative card box available, guests are able to leave a quick personalized message or note and share their own congratulations and well-wishes. In addition, this gives you another opportunity to be creative. You might decorate the book or box with the graduate's favorite pictures, sayings, quotes or school colors. If you don't have the time, you can have it made professionally.
Speeches or Toasts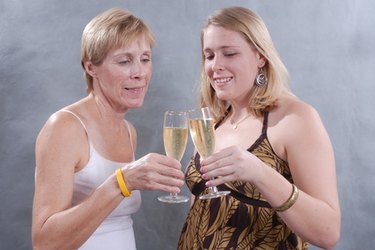 Whether funny or heart-warming, a public toast with a short speech is sure to bring smiles to your guests' faces and make a graduate feel extra special. Plan ahead, and keep your speech short enough so you can raise your glass for a toast during an appropriate time at the graduation party, such as between dinner and dessert.
Personalized Decorations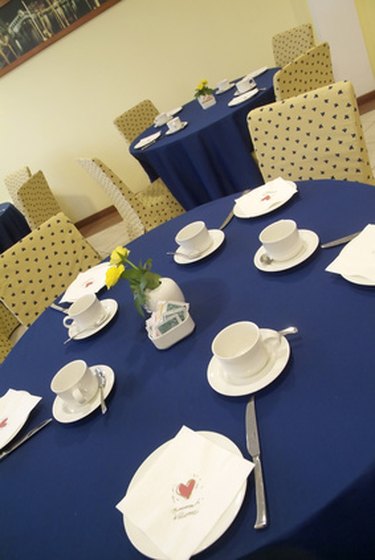 Decorations always provide a nice atmosphere for a party, but when you want to pay tribute to a graduate, put a little extra thought into them. You might create a personalized centerpiece for the main dinner table, or personalized banners for the walls. You could also decorate the room with the graduate's school colors. If she is a high school graduate, you could decorate the party space with memorabilia from the college she will attend. These decorations can spark conversation and really set the tone for the party.