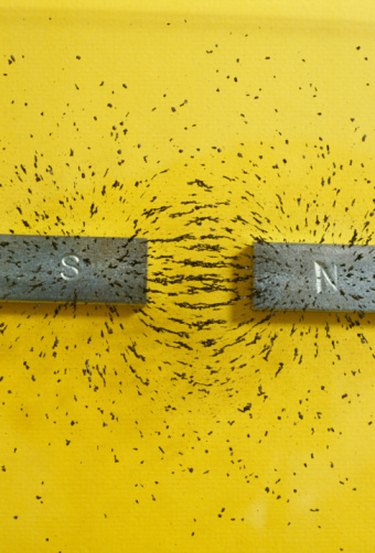 Magnetic therapy is based on the theory that magnets can be used to treat various levels of physical discomfort. Magnetic pillows are touted to treat a range of ailments from sinus infections to neck pain. The pillows are valued by the consumer market because they are generally regarded as safe alternatives to medicinal or medical treatments that may otherwise have side effects, but magnetic pillows are not the best choice for everyone.
Research
Several research studies have questioned the claims of manufacturers of magnetic pillows. One of the claims made my manufacturers is that magnets improve blood circulation to promote healing. A 1991 study published in the German medical journal "Nuklearmedizin" reported that magnetic fields had no impact on the flow of blood, and a subsequent 2006 study published in the "British Medical Journal" found that magnets also had no affect on blood oxygenation. Though magnetic pillows have not demonstrated serious health risks for otherwise healthy individuals, professionals worry that individuals who would benefit from other medical therapies forgo those therapies and opt for magnetic pillows instead.
Magnetic Interference
Most magnets can interfere with the proper functions of items like cell phones, credit cards and digital cameras. Though an individual would keep any of these items in a pillow case is unlikely, some people may more commonly keep them on their nightstands or dressers. If any of the items come in close enough contact with the magnetic pillow, the resulting magnetic field may disrupt the item's proper functioning. The precise magnetic properties of each pillow varies by manufacturer, so keeping sensitive items away from your pillow is the only way to ensure that they won't be affected.
Health Status
Research studies have not demonstrated significantly negative health effects on individuals who use magnetic pillows, but some manufacturers warn some individuals against using magnetic pillows as a precaution. For example, Magnapak, a magnetic therapy manufacturer group, warns that individuals with pacemakers should not use magnetic therapy items. Because of the limited research in existence regarding the effects of magnets on pregnant women and their fetuses, most manufacturers warn against using the magnets if you are pregnant or may become pregnant.