Things You'll Need
1 tablespoon milk thistle seeds or 1 1/2 milk thistle leaves

Pestle and mortar

Knife

Chopping board

1 to 3 cups water

Small pan

Stove

Sieve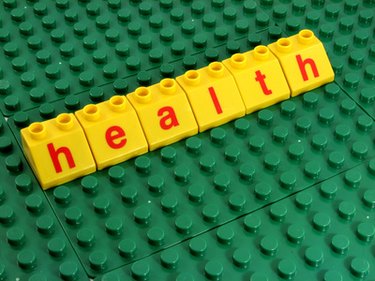 Milk thistle is considered a medicinal plant; milk thistle seeds have been used to treat extreme cases of hepatitis and liver degeneration with remarkable effects. Milk thistle tea can be prepared using either the seeds or the leaves of the plant. The seeds have a greater medicinal benefit than the leaves, as they contain silymarin, but the leaves still have benefits, particularly for those with liver, gall bladder and mild digestive complaints.
Milk Thistle Tea From Seeds
Step 1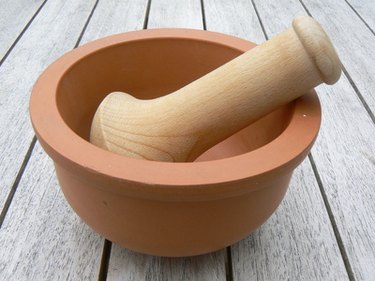 Crush the milk thistle seeds with a mortar and pestle; transfer them to a small pan.
Step 2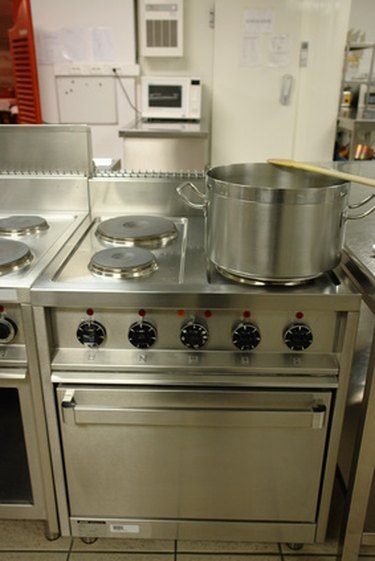 Add three cups of water and bring to the boil on the stovetop.
Step 3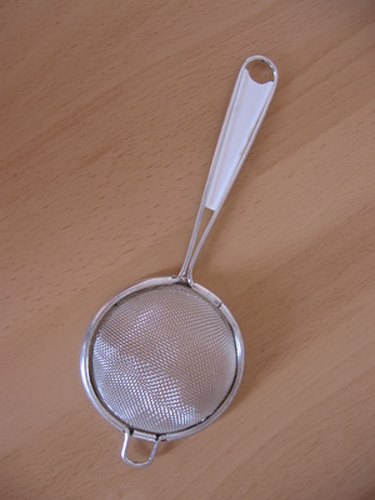 Remove the pan from the stovetop. Steep the milk thistle seeds for around 20 minutes, then strain with the sieve.
Milk Thistle Tea From Leaves
Step 1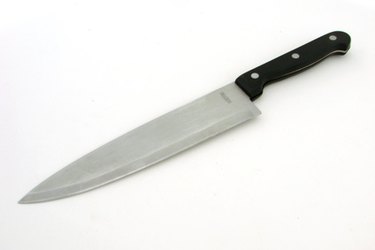 Chop 1 1/2 milk thistle leaves.
Step 2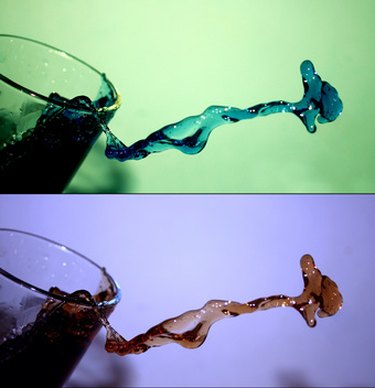 Boil water and pour one cup of it over the leaves.
Step 3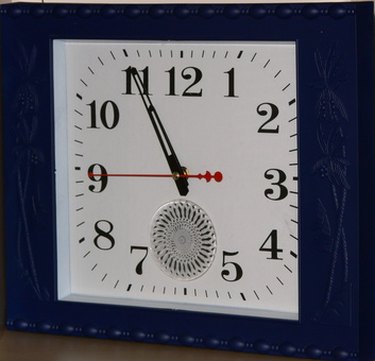 Steep the leaves for five to ten minutes, then strain.
Tip
If you prepare milk thistle tea from seeds, drink one cup 30 minutes before each meal and one cup just before going to bed. After sticking to this for three days, reduce your intake to three cups per day.
If you prepare milk thistle tea from leaves, the recommended dose is two or three glasses per day.
To treat specific health issues, other herbs can be added to the tea prepared with milk thistle seeds. For better liver health, add peppermint seeds and fennel seeds. For stomach complaints, add dandelion plant and root, chicory root and fennel seeds. To ease discomfort from varicose veins, add calendula flowers and witch hazel leaves.
Warning
Always seek advice from a qualified healthcare professional before starting a new healthcare regime, particularly if you have a medical condition or are taking other drugs, herbs or supplements.
There have been some reported side effects of milk thistle use, including allergic reactions, skin rashes and heartburn. Severe adverse reactions are rare, but if you do experience any side effects, consult your doctor immediately.