Bring the lush green hues of spring to your table with a gorgeous moss centerpiece that looks as if it were made from a foraging adventure in the forest. The earthy greens lend whimsical woodland vibes to your spring gatherings, while candlelight instantly gives all the warm and cozy feels. Because the moss is preserved, it'll last much longer than flowers—and it's seriously such a cinch to make.
eHow may earn compensation through affiliate links in this tutorial.
Things You'll Need
Large shallow bowl

Candles, various sizes
Step 1
Start with a large shallow bowl. I used a rustic wooden dough bowl because I love how the earthy tones of the wood pair with the verdant moss. However, you could use any bowl shape, serving tray, wood crate, or even a casserole dish.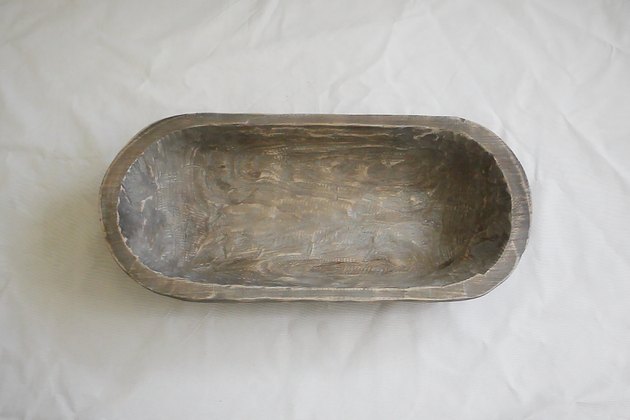 Step 2
Place a brick of dry floral foam in the center of the bowl. Dry floral foam (versus wet floral foam) is designed especially for holding items upright in floral arrangements. It comes in many shapes; blocks, bricks, spheres, etc. For longer bowls like the one I used, a brick worked best.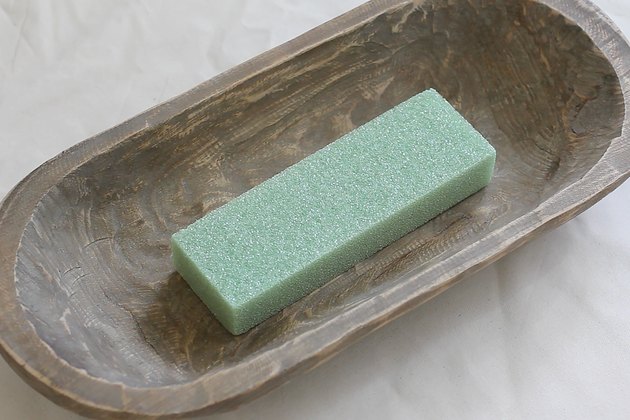 Step 3
Twist the candles firmly into the foam until they stand upright. Make sure they are secure and twisted deeply into the foam, as you don't want them accidentally falling over if someone were to bump the table. Use candles of varying heights for visual interest and stagger the rows to add dimension from both sides of the centerpiece.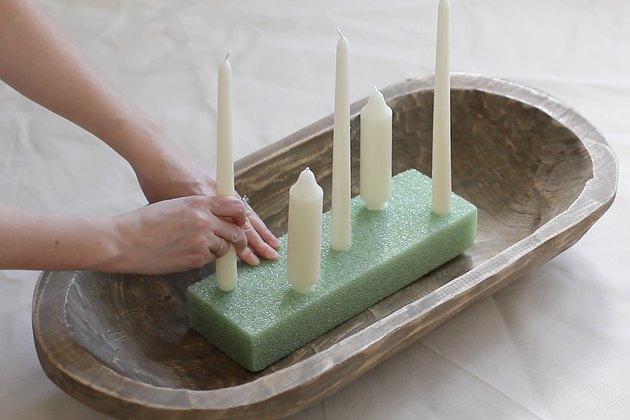 Tip
If necessary, you could also place glue dots on the bottom of the candles to add more stability.
Step 4
Fill the bowl with Spanish moss. This will add a lot of volume, and it's also much cheaper than filling the entire bowl with forest moss.
Step 5
Place forest moss on top of the Spanish moss until it's completely covered. Make sure to strategically place the forest moss between the candles so that it also conceals the floral foam.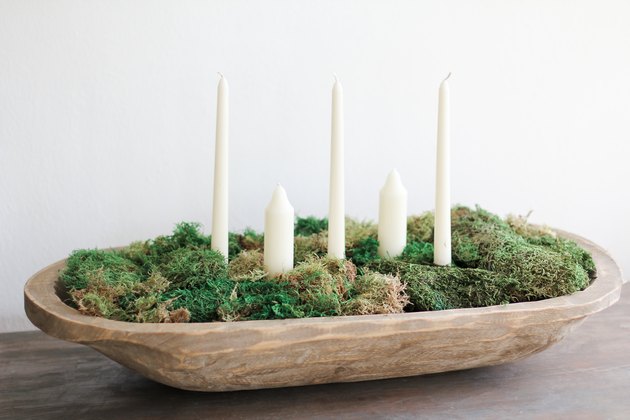 Now light the candles and enjoy the glowy green vibes of spring!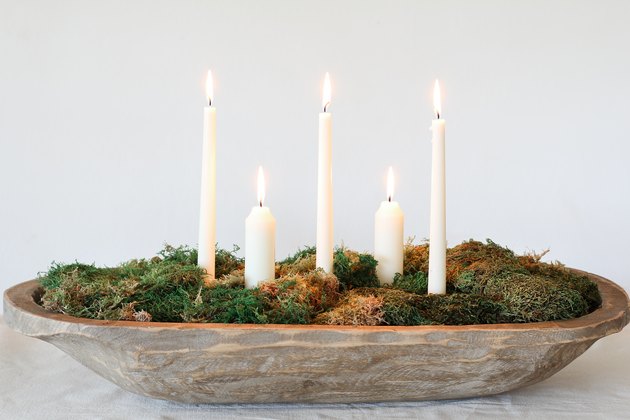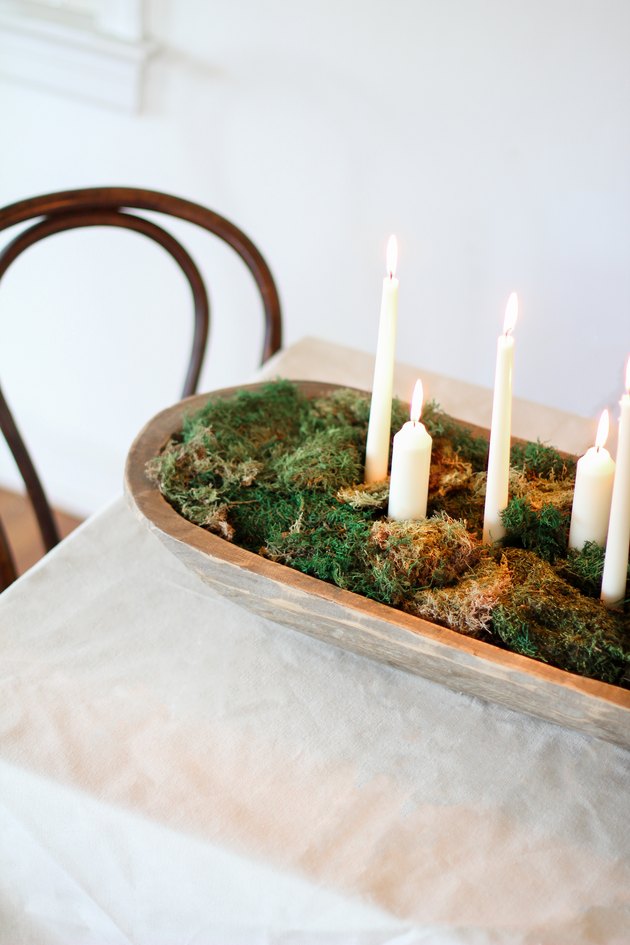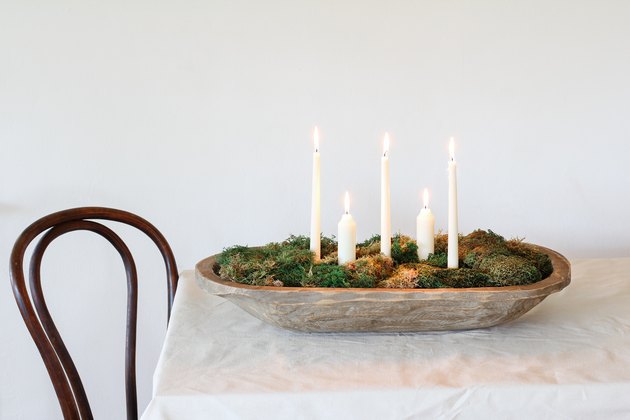 Buy materials for this tutorial: