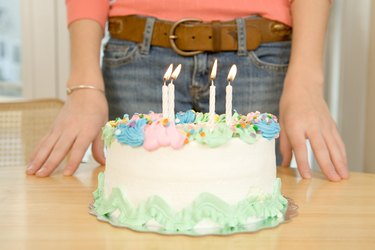 In the United States, most girls celebrate their sixteenth birthday party as "the big one." In many cultures around the world it is the fifteenth birthday party, known as the quinceanera in Spanish, that is celebrated with the most effort. Either way, a girl's birthday at any age is an event worth celebrating and there are many options both casual and formal that will entertain even the pickiest group of 15-year old girls.
Sleep Over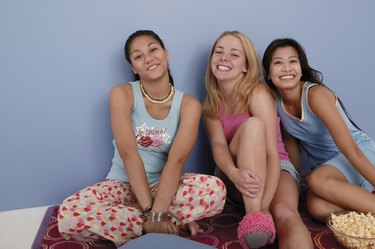 A sleep over is the most classic girls-only birthday party possibility. Though it is usually associated with slightly younger girls, with the right venue, a sleep over can be the perfect option for a Sweet 15. A bedroom party is a traditional option. If there is a possibility of camping outside of the house or sleeping in a small office or cabin located on the property, that helps to add privacy and a more "grown up" feel to the party. If the party is held in a guest house or outdoor area, make sure you periodically supervise to ensure safety.
Beauty Party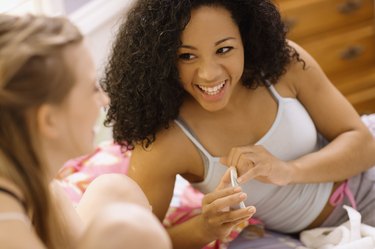 A beauty party is ideal for 15-year old girls as they are coming into young adulthood. A trip to a spa for a group of girls can be very expensive. Creating an at-home spa or beauty parlor is both more economical and can last as long as you want. Set up counters or tables as accessory tables. Stock them with nail polish, makeup and hair styling tools. Making homemade facial masks is a fun way to get involved with the girls while at the same time allowing them to do something a little more "grown up." Mix together non-alcoholic fruity drinks and pour into cocktail glasses. Put on a favorite chic-flick film during or after the beauty session or put on some music. Small bottles of nail polish, shampoo, soaps, lip gloss and perfume can all be given as party favors.
Dance Party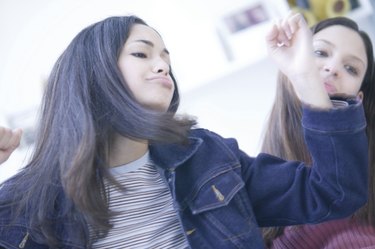 A dance party is typical of preteens and high schools, especially if the girls are allowed to invite boys to the party. Community centers can be rented as a venue or simply set up the party in your back yard. All that is needed for a dance party is a general area, decorations such as balloons, lanterns or torches and of course music. Set up tables with small snacks and refreshing drinks as well as chairs for people to sit on in between dances. If the focus of the party is specifically on dancing, hiring a DJ to run the music show is the best option for variety, quality equipment and for the wow-factor.
Classy Restaurant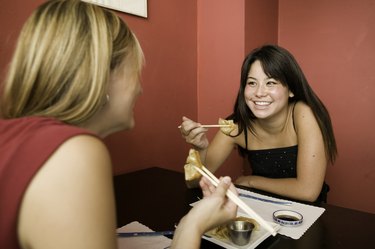 Hosting the party at a classy restaurant is a possible options for parties of around 10 guests or less. A dinner at a restaurant is fitting for a 15-year old girl as it represents the transition from little girl to young lady. Seating more than 10 at the same table in popular restaurants can be difficult, so call ahead by at least a week to make a reservation. You can receive and open gifts at the restaurant or take the party back to your house after dinner.
Beach or Park Party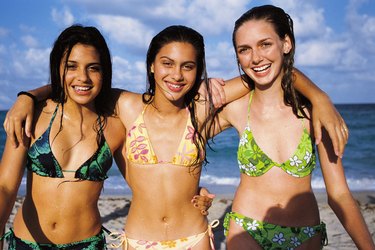 Classic, casual and fun birthday parties never grow old even after 15 years of them. If you are looking for a simple idea and are looking to have a good time, having a classic beach or park picnic party are always options. Beach and park parties allow for outdoor activities such as swimming, Frisbee, catch, campfires, volleyball and even scavenger hunts. Serving classic hamburgers, hot dogs, sandwiches and ice cream is a universal crowd-pleaser.
Formal Party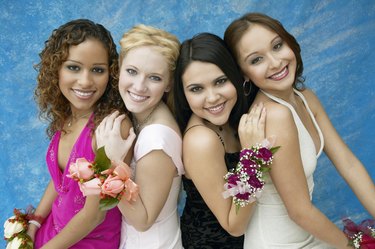 A formal party, more along the lines of a quinceanera, requires a large party area, a formal-wear dress code similar to a prom, a wedding-style cake, a DJ and catered food. A quinceanera, sometimes referred to as a debutante's ball, is an expensive formal affair and is usually only common to cultures or families that keep up with the tradition.