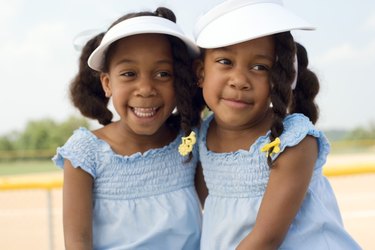 Twin Day is an event that some schools have where people have a twin and they dress up similarly. This gives you lots of options for what is the best way to dress up from something simple like similar outfits to intricate costumes. Make sure you think ahead and don't leave it till the last minute to put your costume together.
Outfit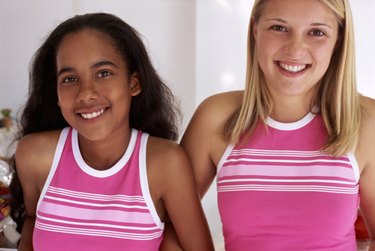 A simple outfit is the easiest way to be twins. This can be something as simple as the same color shirt, shoes and some jeans. This is the least expensive way to be twins because you can use things you already have. If you want to have an outfit that looks out of the ordinary, then do your hair or makeup in a way that is out of the ordinary for you.
Teacher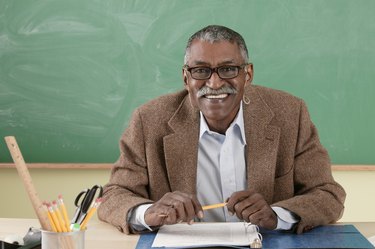 Be a twin with one of your professors or teachers. Plan to wear the same shirt and jeans as one of them. Then get glasses or dye your hair the same color so that you really look like twins. Make sure it is a teacher you are close with so that he is not offended if you spray your hair gray, for example. You can do this with one of the athletics coaches as well if you want.
Famous People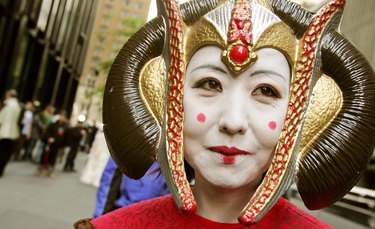 Plan to dress up as a famous person for twin day. For example, two girls can dress up as Queen Amadala from "Star Wars" or two boys can dress up as their favorite football players. Some other ideas are celebrities who wore interesting outfits, like the tuxedos Jim Carrey and Jeff Daniels' characters wore in "Dumb and Dumber" or the swan dress that was worn by Bjork.
Storybook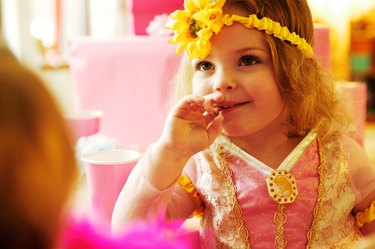 Be storybook or cartoon characters for twin day. Some examples are princess characters like Snow White, Cinderella and Belle. Or be a character from a favorite storybook like "Where The Wild Things Are" or Charlie Brown from the Peanuts comic strips. Whoever your favorite characters are can be made into a Twin Day costume.