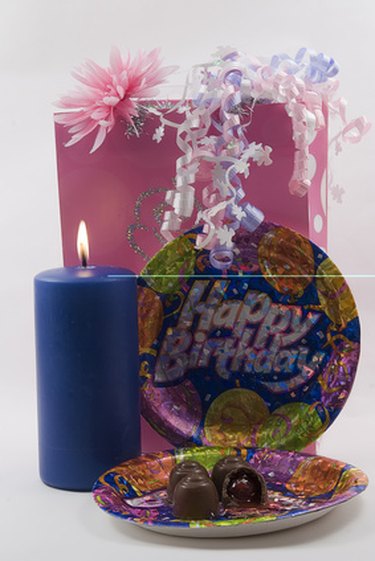 If your daughter is having her tenth birthday this year, make her birthday party special. The first birthday to fall into the double digits, the tenth birthday marks a turning point into the preteen years. Celebrate this milestone with a party that speaks of new beginnings or old favorites.
Make It a Spa Day
Celebrate, relax and enjoy being a girl by turning your daughter's birthday party into a spa day. Invite a few of her closest friends to go to the spa or salon and enjoy a manicure, pedicure, mini facial or other spa service. If you were hoping to stay in for a sleepover or movie day instead of going out, locate a traveling spa service in your area. Most major cities, including New York City and Cincinnati, feature traveling spa services which come to your home and offer basic spa services such as manicures, pedicures, massages and facials.
Try Something New
Since ten is a turning point, try something new for your daughter's tenth birthday. Savor new cuisines from around the world, or spend the day rock climbing. Take guests to a dance studio for an afternoon of dancing, or learn the art of floral arrangement from a local florist. If your daughter loves animals, focus your party around an animal endeavor, such as horseback riding.
Go Somewhere Special
For an all day event, go some place special. Have your daughter invite a friend or two to go to an amusement park or another special attraction. Got a family vacation planned? In lieu of an all out party, ask your daughter if she wants to invite a guest or two. Keep in mind, depending on the vacation you have planned, adding a guest or two will probably increase your overall vacation package price tag, but in some cases, it could actually save you, so be sure to compare before you rule it out.
Double It Up
For a super special birthday, double up the events on your daughter's birthday. Have a few guests arrive in the morning for a spa day or other event. Then, spend the evening out at the amusement park or curled up in the den watching the latest girl movies with plenty of popcorn and movie candy. If the guests are spending the night, pick up all the fixings to create a late night ice cream sundae snack.