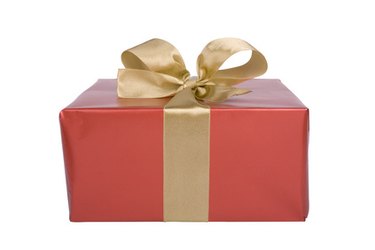 Your princess is finally turning 16 years old. As a father, your gift to the birthday girl should be practical but still fun. Let her friends be the ones to give her things like gift cards, clothes, electronic accessories and cash. It is important that the gift you give to your daughter is super special.
Hot Air Balloon Ride
Rent out a hot air balloon for a couple of hours the day before her birthday. As you float above the hustle of city life, talk to your daughter about how much she means to you and how proud you are of her accomplishments in life thus far. Let her know you'll always be there for her if she needs you. Before you land, you could give her another present that she can actually open, such as a luxury necklace or earrings. This will surely be a present she will never forget.
Laptop
If your daughter doesn't already have a laptop, she would probably enjoy having one as a gift on her 16th birthday. Laptops are great for learning and socializing. If your daughter is responsible and takes care of her possessions, it wouldn't hurt to buy a pricer laptop. Not only could she use a laptop for high school, she could bring it to college with her if it's still in good condition.
Transportation
Though a very typical Sweet 16 birthday gift, automobiles are a highly sought-after gift for girls this age. If you can afford to buy your daughter a car, go for it. Make a deal with her, though, that she must pay all or at least half of the insurance each month, or pay for her own gas. A brand new car isn't always practical; a used or certified used car will do just fine. She will probably even appreciate her own set of keys to the family car if you can't afford to buy her one.