Working for 25 years is certainly something to celebrate. Most employers agree that this type of service deserves recognition. Some employers give out a bonus and small companies may even celebrate with a party. However, families can also celebrate by hosting a party of their own. Regardless of the host, a party is in order for this type of commitment.
25 Cakes Party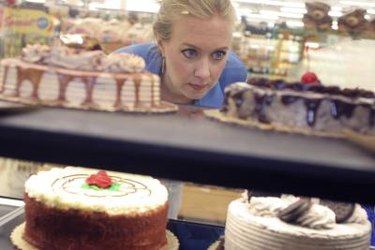 Ask all your employees to come up with one word that would describe the employee of honor, such as kind, loving and outgoing. The word must be a nice word that accurately describes the person. Then order 25 different small round cakes in various flavors such as strawberry, chocolate and vanilla. The idea is to create a cake that everyone at the party will like so there is something for everyone. Find a long table to display the cakes and take a picture before everyone digs in. The first cake in the row should say something akin to "Thank you for 25 Years of Service." Then each cake thereafter will have the words that describe this employee one by one.
Brunch and Balloons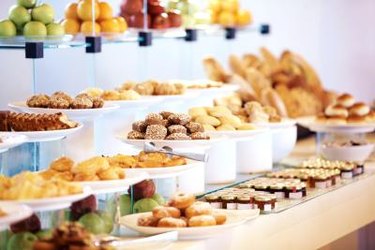 Recognize an employee's contributions over the last 25 years by hosting a brunch in honor of this person. Order catered meals, drinks and deserts for everyone to enjoy. You can invite family and employees or just have a family party. Prior to the party, ask 25 people who know this person well to write a funny story, memory or something this person did to shine at work on a piece of paper. Collect the papers and roll them up into a thin scroll. Slip the papers inside the neck of balloons at the party so that there are 25 balloons filled with papers. Pop a few balloons and read two or three stories out loud at the party. Give the employee the remaining balloons so she can pop them and read the remaining messages at home.
Scrapbook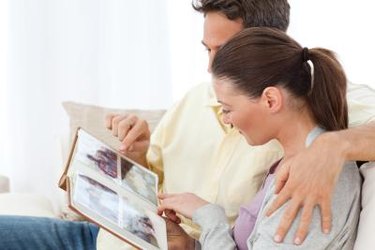 Gather photos of the employee's service from the time he started work until today. There may be gaps in years, but gather as many photos as you can. You need to at least find photos of when he first started as well as photos from the present day. Decorate the first page with photos of him as a new employee and use embellishments that match the picture. Title the first page "25 Years of Service." You can find work-related decorations, paper and stickers at the craft store. Fill up the pages with a time line of photos. The idea is to represent the employee's service in a single keepsake book. You can include pictures from work potlucks or parties as well. The last page can include pictures of the employee today. Give this gift to the star employee at a party in honor of him or at a recognition meeting.